Resources
Define your practice roadmap and navigate a clear path to practice ownership success
How determining your ideal practice type, crafting tailored growth strategies, avoiding common business pitfalls, and recognizing when to grow will lead you towards your envisioned success as a practice owner.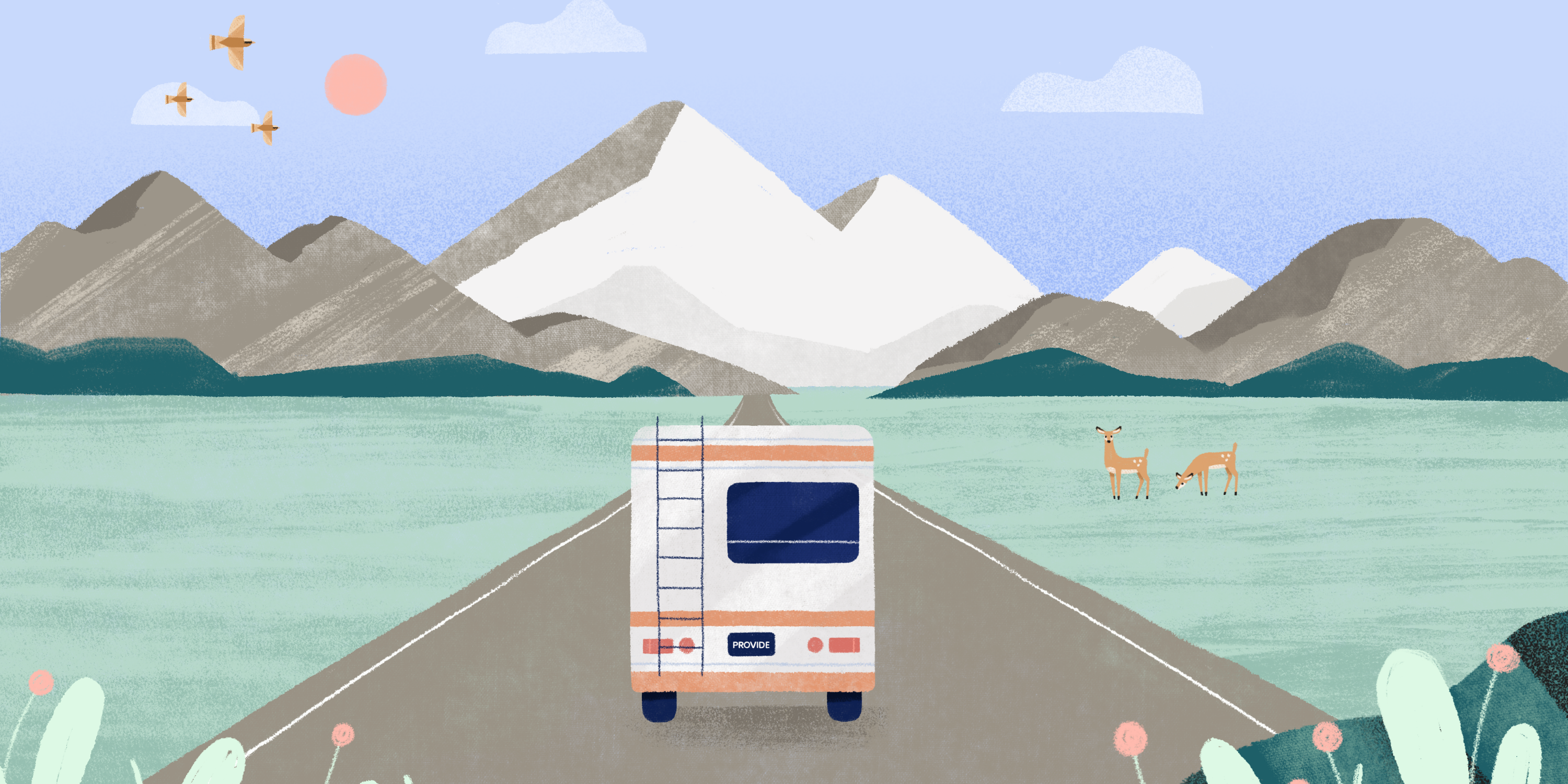 Owning a dental practice can be a fulfilling and profitable endeavor, but it comes with its own set of challenges and considerations. To illuminate and provide a clearer understanding of the journey towards practice ownership, Dr. Richard Low, co-founder of Shared Practices and co-author of "Dental Moneyball," shared his insights in episode 29 of The Path to Owning It podcast. This article delves into the significance of practice avatars within a dentist's practice ownership roadmap and emphasizes the pivotal importance of having a well-defined vision. Whether you're a recent graduate or an experienced dentist, the insights shared in this conversation can guide you in your practice ownership journey.
Are you wondering what a practice avatar is anyway? (And no, it has nothing to do with the film series.) The concept of the practice avatar roadmap is a framework that helps dentists understand different types of dental practices and provides guidance on how to grow and evolve them. The framework includes six primary avatars, which are believed to encompass the majority, approximately 90-95%, of dental practices. The PSS ownership model highlights that if a model of dentistry doesn't fit into one of these – profitable, simple, and sustainable – it is not recommended to build towards it. While there are certainly unique approaches in dentistry to choose from (you do you, of course), these labels represent the standardized molds that most dental practices fall into and can help you identify the type of practice that aligns with your career goals.
Building your framework for success: the six practice avatars
Solo practice
The solo practice is exactly what it sounds like. This practice type typically consists of one full-time dentist, one full-time hygienist, and a minimal support staff. While a solo practice may seem like an attractive choice, it can pose challenges in terms of profitability and scalability. There are cautions against buying a solo practice without considering its growth potential, especially due to space constraints. On the flip side, should there be physical space to grow into, this avatar type may be just what you are looking for to build your patient base and clinical skills — eventually evolving into a more productive solo practice.
Productive solo
Leveling up from the solo practice is the "productive solo." This practice typically involves one dentist and one or more hygienists. Although it can be profitable, it's still considered a stepping stone to more significant and sustainable growth. The key to transitioning from a solo practice to a productive solo is to focus on building and retaining a patient base that can support days when additional hygienists are present. For more information on how to increase your patient volume successfully, check out this podcast episode.
Super solo
For dentists who enjoy clinical dentistry, the "super solo" avatar might be the ideal choice. This model allows you to focus on specialized procedures and maintain a high level of clinical involvement. However, sustainability can be a challenge, depending on your capacity and personal preferences. The key is to ensure you're genuinely passionate about the clinical aspect of dentistry (and can maintain this level of output).
Profitable group
This model marks a significant shift in practice management. In this avatar, you might have more than one dentist but still not a full-fledged multi-doctor practice. However, as you increase the number of hygienists and support staff, you begin to experience a different set of challenges and opportunities. It's essential to maintain a clear leadership structure and a cohesive management system for your growing team.
Large group
As you grow further, the "large group" practice involves multiple doctors, numerous hygienists, and a more complex organizational structure. To be successful in this avatar, you must excel in team management, delegation, and operational efficiency. This avatar requires a solid vision and strategic planning in order to operate at its full potential.
Mega group
This advanced model involves multiple doctors, extensive hygiene departments, a full-scale team, and greater complexity. The practice owner at this stage becomes a recruiter of other doctors, essentially running a large-scale dental organization. This avatar is a choice for those who enjoy growth and are willing to manage multiple locations and teams, as it's both a realm of enormous opportunities and challenges.
Full speed ahead!
Finding the right dental practice is much like navigating a winding road. At the beginning of your journey, you may encounter twists and turns, as you face various practice types as options. Understanding your personal vision and professional goals is crucial when determining your ideal practice type. Whether you prefer clinical work or entrepreneurship, how you envision and measure success guides your choice of practice type. Growth should align with your vision for life and work, and the decision to expand should be weighed against the types of problems you are willing to handle. Whether you're happy with a smaller, more focused practice or aspire to lead a larger, multi-doctor operation, the key is to have a clear vision and a framework for growth, while also emphasizing the need for organization, clear systems, and delegation to manage your growing practice effectively.
Additionally, developing leadership roles within your team is crucial to manage a growing practice effectively. Keep in mind that patience, unwavering commitment, and a willingness to confront the unique challenges of each avatar are the cornerstones of success. In essence, the right practice for you is not as scarce as hen's teeth (see what we did there?). With the right guidance and a clear roadmap, you can create a practice that aligns with your aspirations and guides you on the path to triumph in practice ownership, despite the obstacles you may face.
Ready to find your dream practice? Start your search today by browsing available listings on our practice marketplace, or check out our resources page for more expert insights.
Editor's note: This article has been adapted from episode 29 of The Path to Owning It podcast. Listen to the episode for a more in-depth understanding of this topic and much more!
---
This content is for informational purposes and does not constitute the rendering of legal, accounting, tax, or investment advice or other professional services by Provide or any of its subsidiaries or affiliates, and it is being provided without any warranty whatsoever. Please consult with appropriate professionals related to your individual circumstances.
© 2023 Fifth Third Bank, National Association. All Rights Reserved.
Provide is a division of Fifth Third Bank, National Association. All lending is subject to credit review and approval. Fifth Third Bank, National Association, 38 Fountain Square Plaza, Cincinnati, OH 45263, NMLS# 403245, Equal Housing Lender.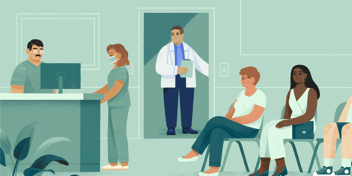 As a dental practice owner, whether you're feeling the squeeze of the economy or not, you can...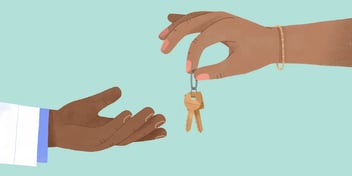 Buying an established dental practice or veterinary hospital is an experience unlike any other....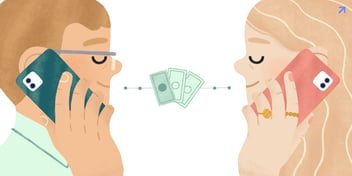 Maximize more than practice revenue with your trusted practice advisor.