33. Writing offers that appeal to sellers in a competitive market
With Nick Elliston
Be honest. Are you sick of hearing about the "seller's market"?
In current market conditions, it doesn't seem likely that will change any time soon.
If you're hoping to achieve financial independence by purchasing a healthcare practice, it's absolutely critical to put forward an offer that appeals to sellers and gets you to "accepted".
Meet our guest
In this episode, we're talking with Nick Elliston, a managing partner with Total Practice Solutions Group, which specializes in veterinary hospital sales and appraisals. His areas of expertise include appraisals, commercial real estate, financing, contract negotiation, and consulting. During his 15-year tenure, Nick has successfully closed $500M+ in veterinary acquisitions, including the sale of his own hospital.
In this episode
What makes a buyer "bankable" in today's economy?
Who is a buyer likely to be competing against when they make an offer?
What's the process for making an offer and closing the sale?
What are some creative ways to structure a deal to appeal to the seller?
How common are multiple offer scenarios today?
Episode transcript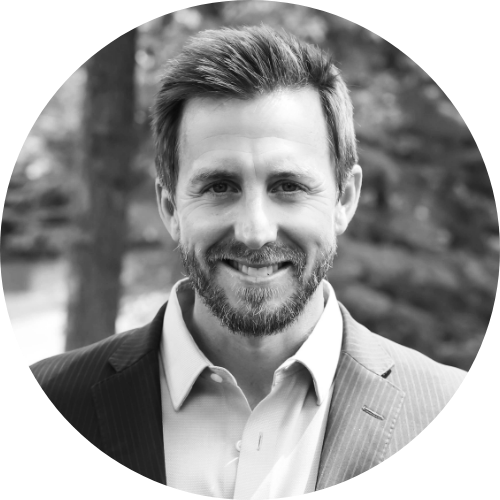 The corporate offers a lot of times are 80% cash and maybe 20% in equity. So they're a lot more clean. If the seller is required to carry a portion of the note, you want to work with your lender to see if we have some creative financing solutions that we might be able to implement to make it more attractive.
Welcome to The Path to Owning It podcast by Provide, hosted by me, Corey Brown, a marketing leader at Provide with over a decade in the healthcare industry.
If you've found us, you're likely an aspiring or established healthcare practice owner looking for tools and advice to begin your journey or take your practice to new heights.
And you're not alone. So to help you achieve your practice ownership dreams, twice monthly, we'll tap into our unparalleled network of industry experts… who will join us on our quest to provide the answers to your most pressing questions.
Like what you hear? Follow us on Apple Podcasts, Spotify, or wherever else you listen.Today we are joined by Nick Elliston. Nick is a managing partner at Total Practice Solutions Group, which specializes in veterinary practice sales and appraisals.
His areas of expertise include appraisals, commercial real estate financing, contract negotiation and consulting. During his 15 year tenure, Nick has successfully closed 500 million plus and veterinary acquisitions, including the sale of his own hospital. When he is not facilitating transactions, Nick enjoys speaking to young veterinarians about the importance of financial literacy and practice ownership. He has been fortunate to have great mentors and will continue to pass that legacy on to others.
Nick, it's a pleasure to have you on the show today. Thank you so much for being here.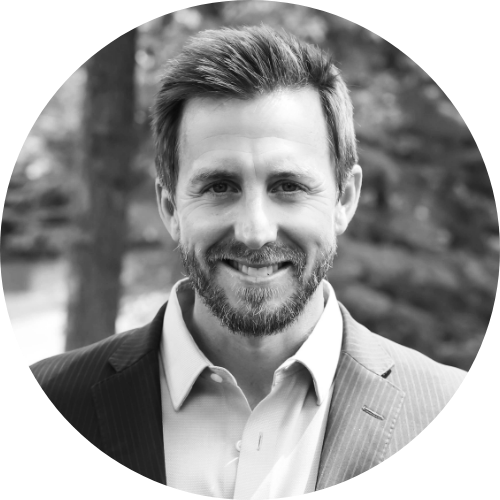 Thanks for having me, Corey, nice to put a face with the name.
Yeah, absolutely. And I heard a rumor that this is your first podcast. Is that right?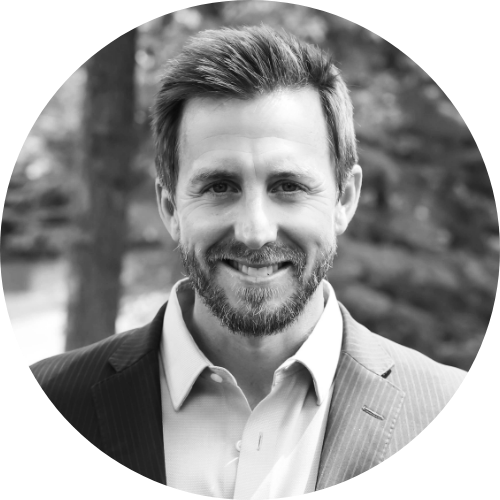 It is my first podcast. And this morning, when I woke up, I was doing my notes, and my my daughter ended up coming down, and it was about 5:00 in the morning due to the time change. Yeah. And she said, Hey, Dad, if you don't mind me asking, what are you doing? And I said, Well, Dad's got to do his first podcast today.

He's a little nervous. And she goes, Remember that time you made me sign up for piano lessons and tennis? I was nervous then too, but we can do hard things. And I was like, All right, that's great. I got this.
Man. That's an awesome story.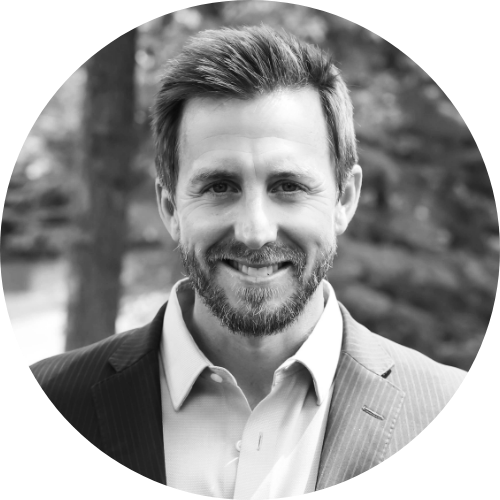 Well, today we're going to be talking about writing offers that appeal to sellers in a competitive market. And before we even get to writing an offer, I know you have a bit of a finance background. Can you talk about what makes a buyer bankable and today's economy?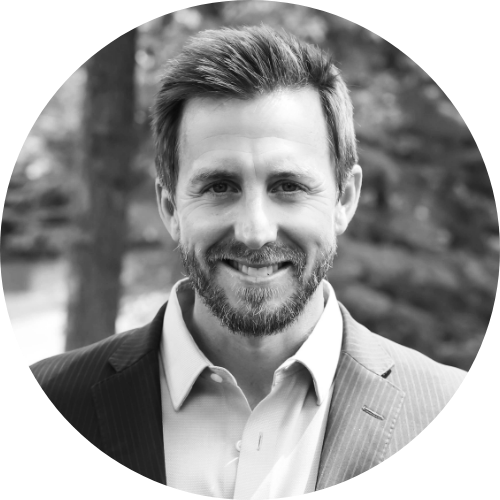 Yeah, I think if you talk to any of the traditional lenders, there's a couple of factors they're going to consider. One is going to be the buyer's credit history. Do they make their payments on time? You know, what's their credit score? Are there any 30, 60 or 90 day lates? And if there are, you know, do we have a good explanation for why? The next is probably going to be your liquidity.
Most lenders want to see a buyer have between 5 to 10% of the purchase price in their savings account. So to give an example on $1,000,000 deal, that would mean that they want the buyer to have anywhere from $50,000 to $100,000 in the bank, depending on the lender's appetite. The third thing that's going to be pretty important is going to be the loan to gross.
You know, we've been fortunate with TPSG and Provide in our partnership to do a couple of deals over 100% of gross. But there's going to be a lot of factors that come in whenever we're deciding what's the buyer's personal, financial statement look like? Does the cash flow support it? So there's going to be a lot of things that they're going to decide if they're willing to be lenient on that.
And last but not least, is going to be the production numbers. If historically the sellers produced $1.2 million and now we have a buyer that's coming in and they can only produce $600,000. That's going to create a production gap. And anytime we have a production gap, if we have a tight cash flow, that might not be beneficial to the buyer because maybe their lifestyle, they have a big mortgage, they have a big car payment.
So it's always, yeah, these are kind of the fundamentals of what they're going to consider. Any time they're looking over a buyer and seeing whether or not they have, you know, the credit worthiness to get the deal approved.
And if someone is looking to, you know, go into hospital ownership, maybe they don't have the best credit or maybe they haven't saved, you know, that 5 to 10%. What's your advice to them? I mean, can they still pursue this? Does it just take a little longer?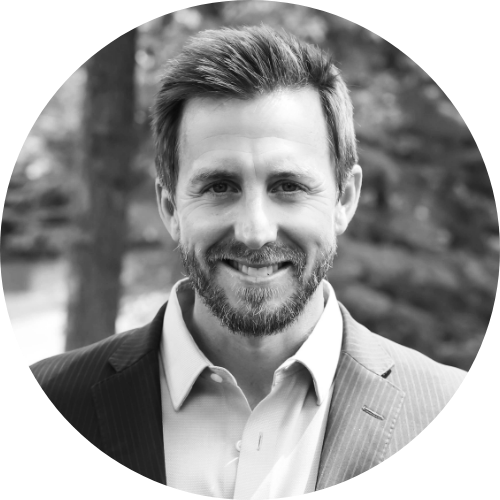 You know, we've been in a seller's market for a long time, so I think you're going to have to get real creative on how you structure the deal. You know, there is going to be more seller participation and we make it advantageous for the seller. Maybe we put some balloon payments in there and after 36 months they can get refinanced. Because any time a seller is going to be required to carry paper that is coterminous with the bank, if it's only a 100 or $200,000, that's usually going to give them some level of rub because they're putting their trust in the individual moving forward.
And if you've owned a practice for 20 or 25 years, it's really hard to trust in someone else's legacy if you've already built it. So, you know, mitigating the risk is an important factor.
Yeah, absolutely. And we're talking about this competitive market. How competitive is it for buyers today?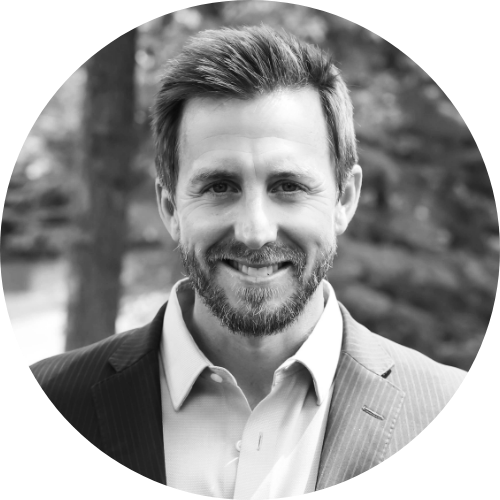 I think a lot of it's going to depend on the demographics. If you're in a major metropolitan city, you know, we do a lot of deals on the West Coast. If we get a deal in L.A. County, we're going to get a ton of activity, a ton of interest on it. So it's really going to depend on the demographics and where the practice is located.
And what about more like suburban or rural communities? Is that just less and less competitive or is it kind of different factors?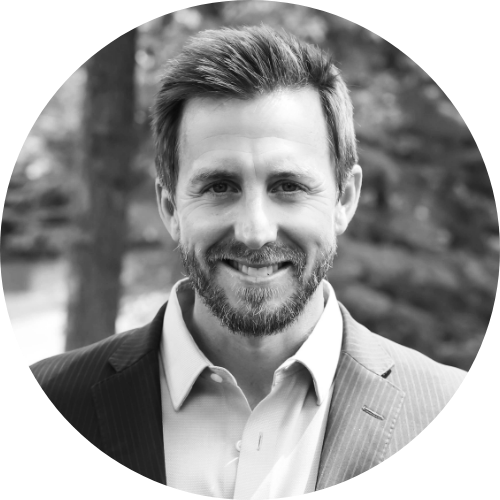 I just think everyone wants to move to these major cities. And if they would take a step back and look at some of the opportunities out here, we have rural practices. You could live there for 3 to 5 years and the cash flow is pushing off three, four or $500,000. People just don't have the desire to move to those areas.
But I definitely think there's a lot of good opportunities if they go, you know, if they're willing to be open to, you know, any acquisition.
Yeah, we've talked about that on a previous episode where people are even offering like big sign on bonuses and that sort of thing, even just to associate out there for a little while or a couple of years just to get people in those communities. Are you seeing that, too?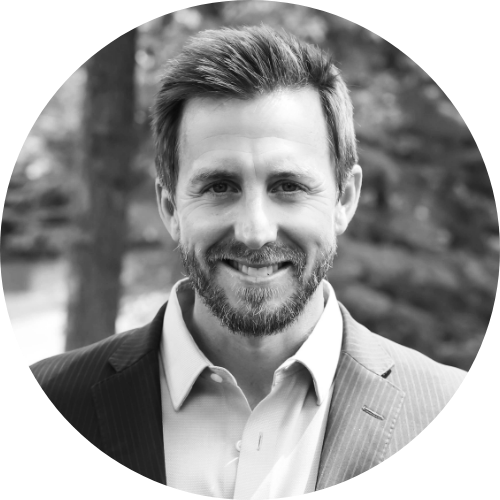 Yeah, and I think that's the biggest competition they're going to see is from the corporate groups they can bring in and give a $100,000 signing bonus over three years. Where that might be difficult for the individual just looking to get financed, you know, and might not be able to build up that much cash flow that short of time to pay, though.
So, yeah, you know, I think at the end of the day, it really does come down to is this a good decision for me and my pocketbook moving forward and, you know, ask the questions. You want to know what you're getting yourself into because this is a big financial decision.
Yeah, 100%. And you mentioned competition and corporate. Are they the biggest competition out there right now or, you know, are individuals still pursuing ownership and competing against each other as well?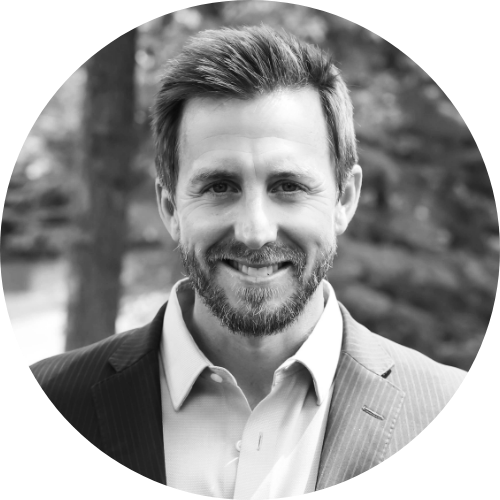 I think as the cost of capital has gone up, you've seen a lot of individuals move to the sidelines, especially the corporates. So in that instance, yeah, they're not buying as much. But again, if you go to a major metropolitan city and the practice is doing well, there's 3 to 4 doctors in there. We're still seeing 10 to 12 times and that's not going to be easy for a traditional buyer to get approval through a lender.
What about just the inventory? You know, is there a large amount of hospitals that are currently for sale compared to years past, or has that slimmed down as well?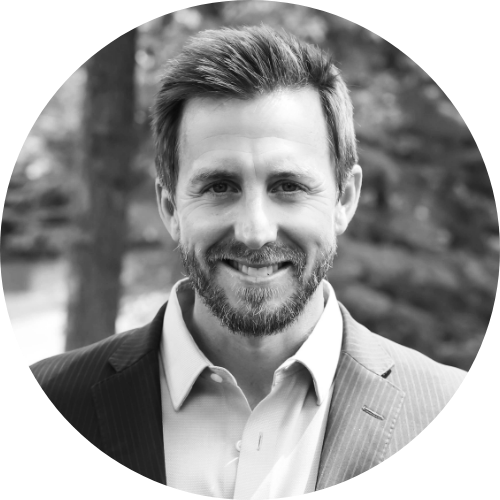 Yeah, I think we're seeing a lot more one, one and a half doctor practices that maybe the corporate groups didn't want to buy. So now they're sitting on the market. We prep our doctors to say, if you're going to list, it might be anywhere from six months to 12 months. What you don't know is, is there an individual that's moving back to the area that they're from?
And now you have the listing and it's a perfect world for both parties. So, yeah, I think it really depends on the market and where they're located to see if there's going to be an opportunity there.
Okay. Well, let's talk about one of the first steps of pursuing ownership, and that would be the letter of intent. What is a letter of intent, first of all? And what are some things to consider before signing that?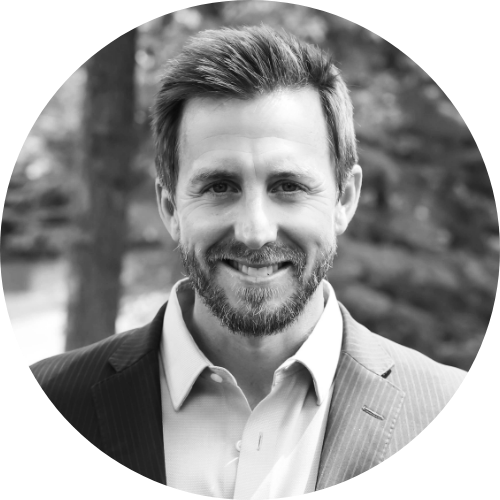 Yeah, the letter of intent is going to be the framework for the offer. How is it going to be laid out, what it's going to look like? And a lot of times, you know, I don't recommend that you start negotiating any deals unless you've contacted industry professionals. You know, contact a broker, have them do a valuation, call a lawyer, ask them to walk you through the legal process.
And then you also want to make sure you're getting your CPA involved as well, because you want to make sure your tax structure is the most beneficial to you. You know, as you've set up your LLC and move forward.
Absolutely. And let's say we have our team together… Within that letter intent, is that where we kind of start negotiating, or is this just simply laying out a framework?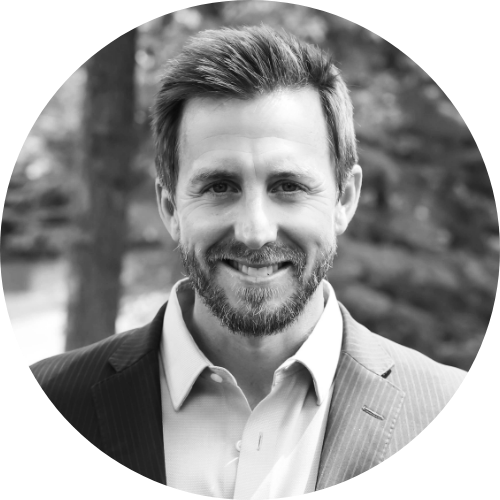 Good question. It depends on the situation, because a lot of calls we get are from associates and they've already been in discussions with the seller. They just haven't arrived at a dollar amount right now. So at that point, I'm asking the associate to gather some financials. We have what's called an information packet and we're going to put together a valuation After we complete the valuation, we like to get the seller and the buyer to sit down together and kind of discuss how we came up with the offer.
And at that point, if both sides feel like it's fair, then we'll engage in the letter of intent. And then once the letter of intent sign we'll typically provided to the lender for underwriting purposes.
Gotcha. So what other types of things could you find within the letter of intent besides purchase price?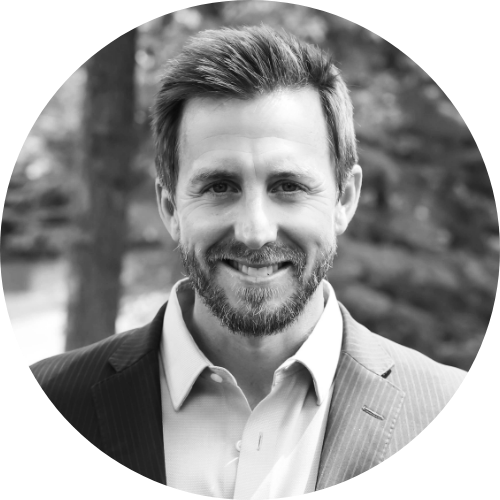 It's going to be the purchase price, the offer for the building, the finance terms, you know how long the doctor is going to be required to stay on post-sale. So there's going to be a lot of items. It's going to be boilerplate because you can't have a true LOI because it's just a basis point to move forward because let's say the buyer can get approved for 100% financing.
So now the whole structure of the deal is changed because now we have to go back to the seller and say, Hey, we couldn't get 100%. Now we only have 80%. Would you be willing to carry the 20%? And what are those terms look like? So you want to make sure that everyone's on the same page, but really it's just a basis point to have the fundamentals of the deal laid out and those can change.
But not often.
And let me ask you this. I have a residential real estate background, so I would… when buyers were signing an offer to purchase, you know, their intent had to be that they were in good faith. Right. Going to move forward with this? Is this the same sort of thing for the letter of intent, or is that more so when we get to the purchase contract?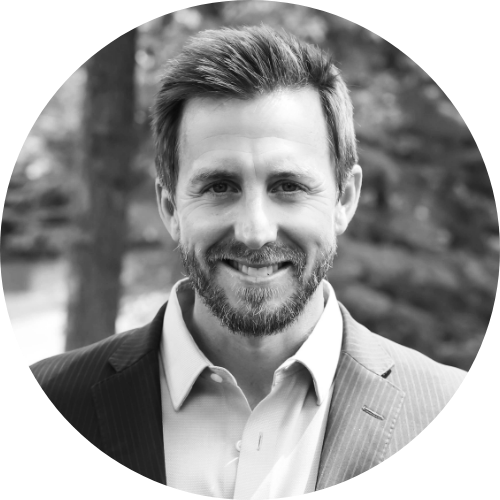 They're non-binding, so there is no recourse. Typically, if you can't if a buyer for some reason couldn't get approval, but at the same time, you still want to make sure you're hiring individuals to review the documentation. I mean, for most people, this is going to be the biggest financial decision they ever make in their life. And you want to make sure you're going about it the right way.
Do you find that a lot of buyers are nervous about signing the letter of intent?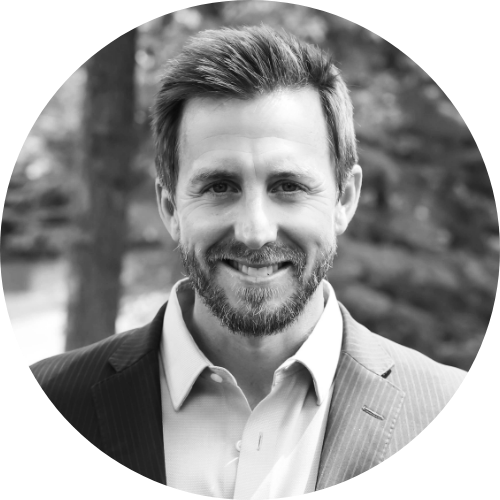 I think if you've hired the right professionals, you shouldn't be. But at the same time, don't try to negotiate these things on your own.
That's where they get in trouble. We've heard that time and time again, too, on the show.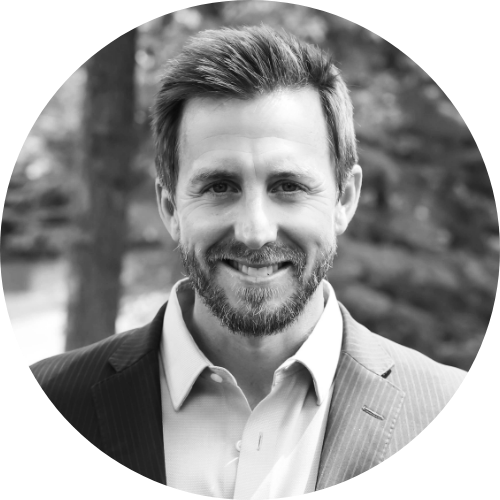 Well, we agreed to this and now the lawyer comes in and they're like, You agreed to what? That's in the. You put that in there, Right?
Exactly. So let's say that we've submitted the letter of intent. Next, I'm assuming begins that due diligence period. Can you explain what that usually entails?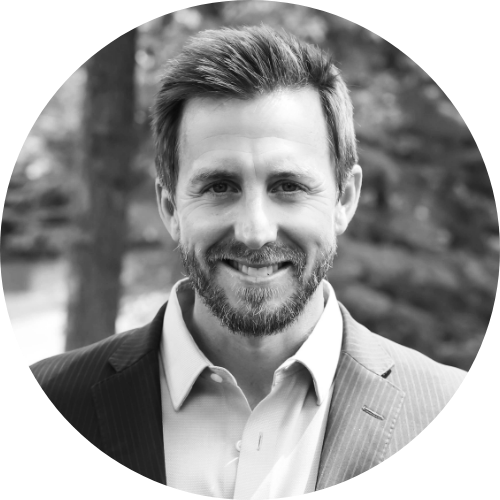 Yeah, absolutely. So the due diligence period is the time between an accepted offer and closing. And typically what we're doing during this time is we're working with the lender to get any financial statements they need, production reports, answer any outstanding questions they have on how the practice is being run. And then once we have the approval in place, we're really working with the sales assistant at that point to get the insurance requirements together.
We also want to make sure that if there's any real estate involved, that the appraisal has been ordered. And then lastly, we're going to be working with the title company to get that deal to close. So that's really what the that period entails.
Gotcha. And through those reports and all the findings, what kind of evidence can a buyer look for that might be signs that this hospital is or maybe is not a philosophical match to a type of provider that they want to be?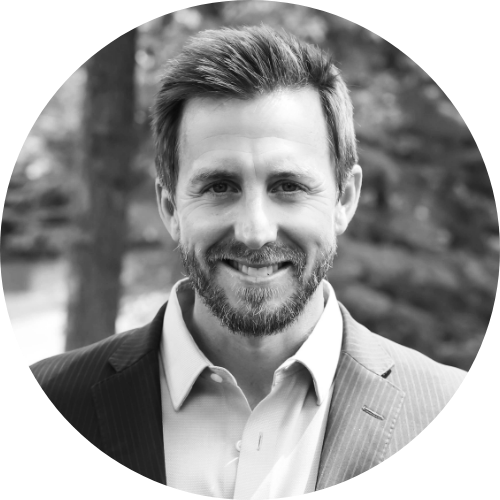 We're typically prepping our buyers on the front side to ask those questions because you really do want to know the practice make up… who has what responsibilities, what kind of medicine are they practicing? Do they have equipment that I like? And if they don't, can I implement the type of medicine that I want to practice moving forward? And I think especially in this day and age, we've had an emphasis on the culture.

You want to make sure there's a good culture fit there and that the transition is going to be good. So yeah, those are some of the things that I would consider.
And would you be able to use what's found within research here to renegotiate should the buyer want to proceed for the purchase? But if they find something that maybe they weren't expecting.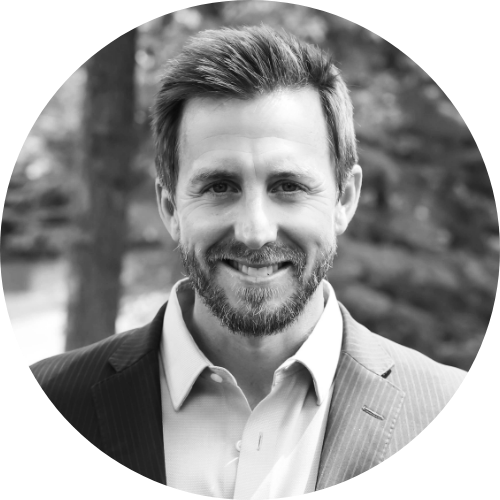 We've been in a seller's market for a while, so it's a little difficult to give any of those incentives. Yeah, you know, really if we see renegotiations, it's because what we've been talking about, the buyer's gone to the lender, they couldn't get full approval. And now we're going to go back to the seller and say, Hey, the financial terms have changed.
Would you be willing to carry 20, 25, 30%, or maybe, hey, I could get a 100% financing on the practice, but I can't get approved for the building? Are you willing to carry the building? Let me do a lease to own or just do an outright lease with me for the next 5 to 10 years where I try to work on building this up and then eventually getting the financing done for the real estate?
Nick We've discussed market trends and the steps to making an offer to purchase and when we come back, I want to pick your brain on creative ways to structure a deal to remain competitive. More with Nick Elliston right after this.
I'm Corey Brown and this is Provide's the Path to Owning It Podcast. We're back with Nick Elliston, managing partner with TPSG Practice Sales, to discuss ways to make a competitive purchase agreement for your hospital purchase.
Nick we're halfway through. Just want to check in on you… first podcast. How you doing?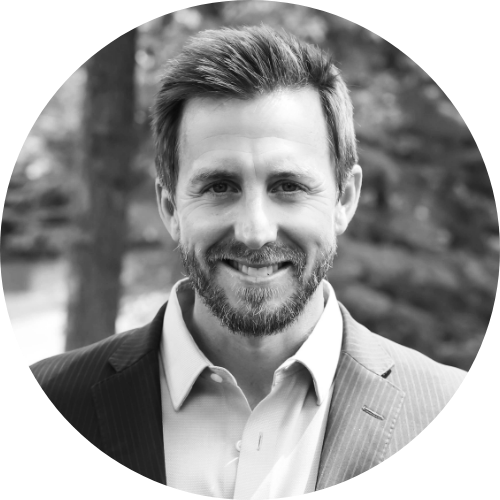 Everything's great. I really appreciate this. I think this is great, especially for educational purposes for anyone considering practice ownership or if they're industry professionals. So, you know, I'm excited to be a part of this and thank you for having us.
All right. We've been talking about kind of competitive market situations in the front half. So, and this might come down to kind of where the practice is located again, but would you say that multiple offers situations are common in today's market.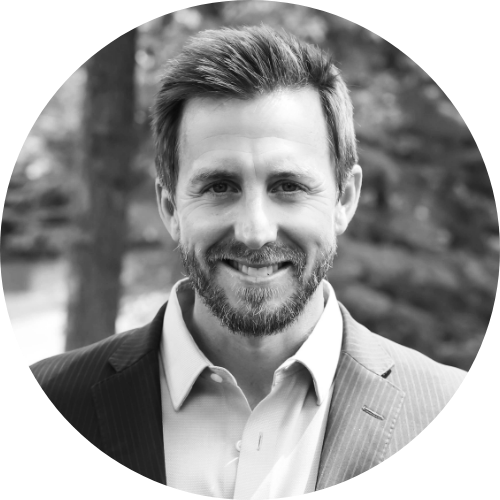 They're fewer and fewer, but we're definitely seeing them. And like you said, the demographics. So in a good city, if the practice is being run and has good numbers, we're definitely seeing a lot more activity on a practice like that. Not to say anything's wrong with the outlier cities, but if it's in a place like Kansas City, it might take a little bit more to sell, you know, depending on what city it is.
So yeah, yeah, definitely seeing multiple offers, but the demographics are going to play a big part in that.
Gotcha. And you hinted at this a little earlier, too, but this is really the crux of the show. So I'm excited to pick your brain on this topic. But what are some of those creative ways to kind of competitively structure a deal without pushing a seller away?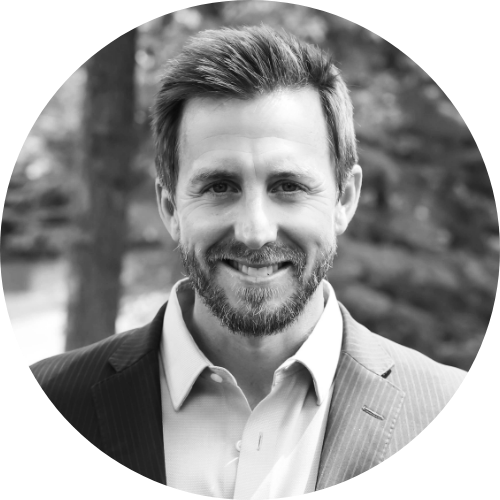 I think the easiest is to get as close as possible to 100% financing. You know, I'm typically prepping my seller that they can get 100% financing on the practice and usually an 80/20 on the real estate. So the bank would finance that 80% and then the 20 would come from a seller carry back. Now, the banks don't always like this, but we like to add a balloon payment in there so that as long as the practice is doing well, we can typically, after 24, 36 months, have that ascending debt refinance and then my seller can be whole on his money.
Okay. Can you speak to our audience that might not have a finance background, exactly? What is a balloon payment and how does that work?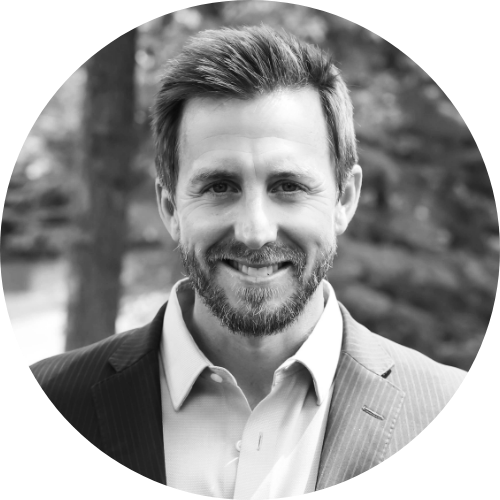 Yes. So a typical improvement in the lending space would require any seller hold back to be coterminous with the bank terms. So if a bank does have financing for ten years at a seven and a half percent now, the seller is going to be required to do $200,000 just to use a round number over the next ten years at seven and a half percent.

That might not be the best decision for them or not be advantageous. So what we want to do is if we can add a balloon payment in there, if the practice is doing well and the bank is never going to say that they will do this, just know that they'll never put this in the documentation. But as long as the practice is doing well, they will typically refinance that outstanding debt.
But you're going to need to be around 24 or 36 months. So they have enough of a variable that they can see how well the practice is performing. Should the seller leave or with the new additions of any new associates or employees.
Gotcha. Thanks for that clarification. What types of things besides maybe not being able to get 100% financing might make a seller nervous about a contract.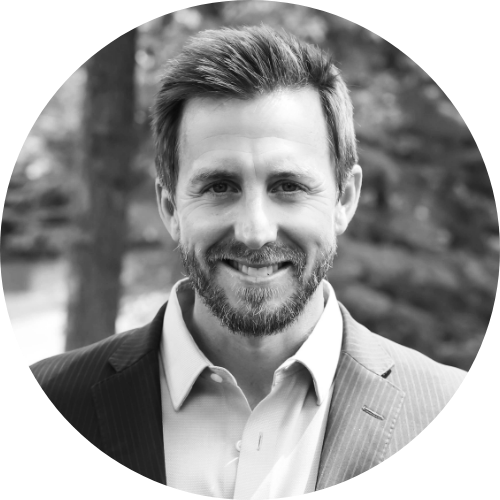 So I think I'm going to go back to what I similarly said before is that if the seller is required to carry a portion of the note, you want to work with your lender to see if we have some creative financing solutions that we might be able to implement to make it more attractive. The corporate offers a lot of times are 80% cash and maybe 20% in equity, so the're a lot more clean.
Any time we have to step up the risk for any seller, they're going to kind of get a little weary. If you were to ask me if you can initiate some of those balloon payments, it'll really help out with any negotiations with the seller.
And knowing that you do have corporate competition, is there any way for an individual buyer to make an offer more attractive?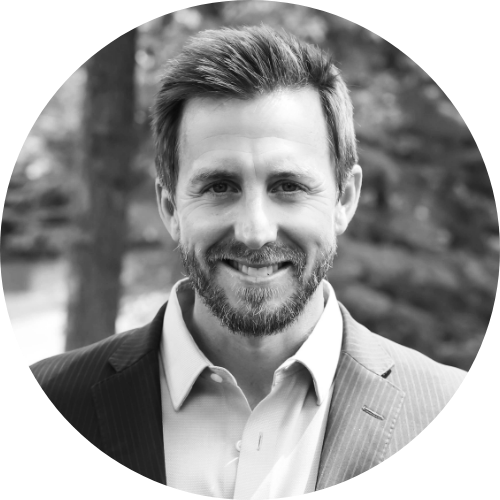 For us, it's been the seller's timeline post-closing. We know with corporate offers they're going to require the seller to be on for 3 to 5 years post-sale. So if a buyer can come on and say, Hey, I talked to the bank and under these lending guidelines, you can leave 6 to 12 months, that's going to be a lot more attractive to a seller so that he can stay on as long as he wants to.
If he wants to be on for a while, he can. But if he's not happy and the transition's not going well and he doesn't get along with the partnership, he can step out. He doesn't have a lot of risk and he can walk away at that point. So yeah, I would say it's definitely the timeline that the seller will be required to stay on post-closing.
That's great advice. Are there any other incentives or concessions that a buyer can offer that might be enticing to the seller, or is that even recommended in these kind of tense negotiations scenarios?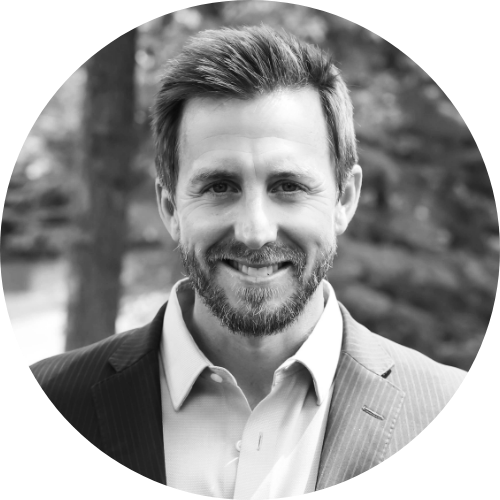 Like you said, they are tense deals right now. It's really going to depend on the relationship between the seller and the buyer. So if the seller and buyer have a good relationship and the associate, you know, she's been at the practice for two years, she's a hard worker. The seller's going to be a lot more flexible with those terms than if it's an individual that he doesn't know.
And maybe it's a stranger moving from out of town that's going to buy that practice. So I think anytime the relationship is strong, they're willing to get a little bit more aggressive on what they're willing to do. But yeah, I would say with the market being the way it is, it's just it's really tough, you know? And then the increase in interest rates have made it more difficult to get approved for the real estate because we also had interest rates so low since January of 2021.
That price of commercial real estate, obviously everyone's worried that doomsday's around the corner, but we're still seeing ten year leases with two five year options and, you know, a strong resilient market. So we'll see.
Would you recommend that a buyer and seller have communication before or during an offer negotiation, or is that something that you just trust your team should handle and you take their advice?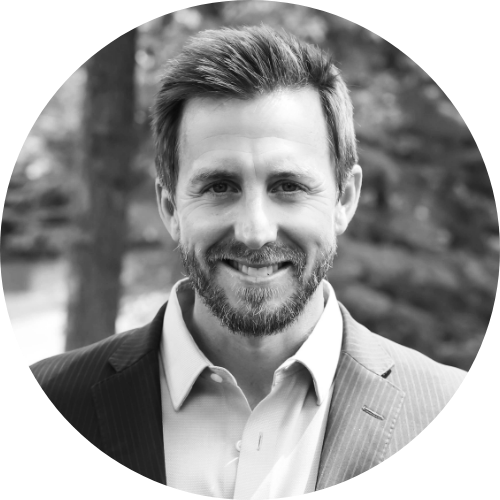 I like that question because I'm a lot different than other people. I've been married for as long as I have because I believe in communication, whether it be personally or professionally. So you want to make sure that you're communicating because as we mentioned earlier, you want to understand questions about the practice. I don't believe in the philosophy of just give me your best offer.
This is capitalism and that's it. You want to make sure there's a good fit there because this is a big decision and you don't want someone to come in and buy a practice. And now it's not only good bad for the lender because it wasn't a good fit, but now the staff isn't happy. The seller and the buyer can't work together.
So yeah, I would say at the end of the day it's really to make sure that it's going to be a good fit for all parties.
Yeah, well, thank you for that. Nick, I'm going to have you leave our audience with your best piece of advice. What do you say the best piece of advice you can offer a buyer when it's time to pursue a hospital to purchase?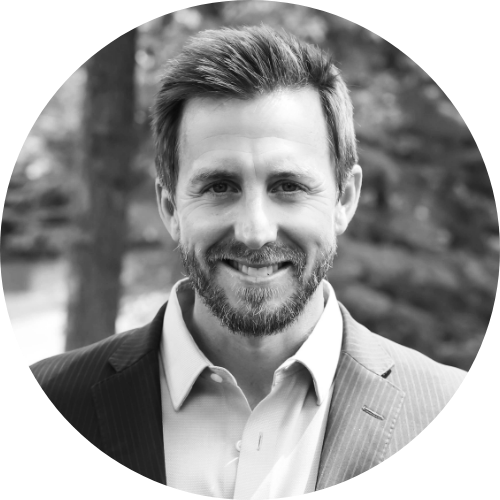 I don't know that it will be the best advice, but it will be the statement that I believe to be true. And that's being a practice owner right now is really difficult. We have a tight labor market, interest rates have increased and you have the corporate competition. But I believe that if you want to achieve true financial independence, it's to be a practice owner.
Well, Nick, that's something that's been echoed on the show multiple times. So I think you've hit the nail on the head for sure. If our listeners, they'd like to enlist your services and to help them with their purchase or appraisal needs, what's the best way for them to contact you?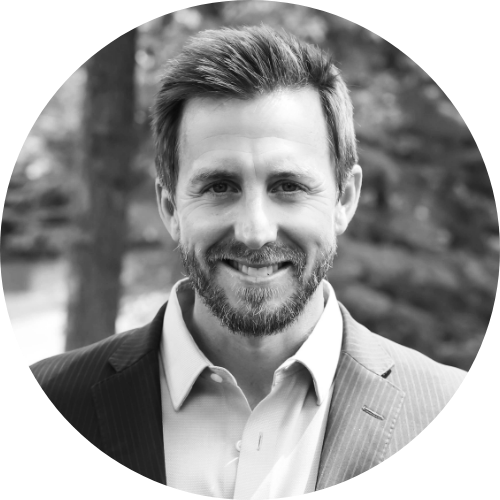 You can go to our website www.totalpracticesolutionsgroup.com and under the about us section you can scroll down we have all our brokers in there. We're in all 50 states and we do buyer and seller representation.
Well Nick thank you so much for sharing your tips and tricks when it comes to writing a competitive purchase agreement. It's really no wonder you've closed over half a billion dollars in veterinary hospital sales. We appreciate you taking the time to be with us today. Thank you.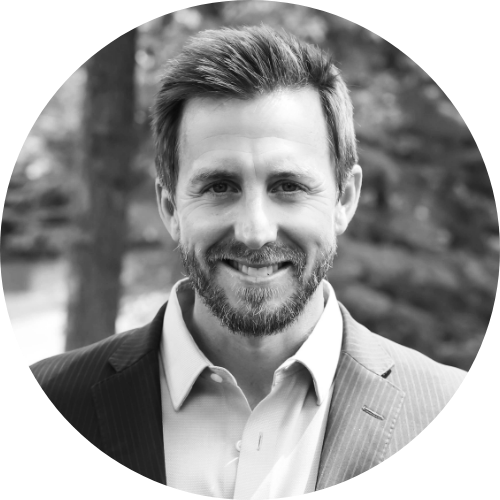 Thanks for having me. Corey.
Thanks for joining us. Because you listen to this whole episode, we assume you were entertained or at the very least, learn something new. If so, leave us a review on Apple Podcasts or Spotify. Have a topic you'd like to discussed in a future episode? Drop us a line in the comments section or send us a message on social media.
If you're ready to take your practice ownership dreams into your own hands, be sure to visit getprovide.com to pre-qualify and browse our practice marketplace, or check out our news page for more helpful resources. The Path to Owning It is brought to you by the team at Provide, and it's produced by Podcamp Media, branded podcast production for businesses.
Podcampmedia.com. Producer Dusty Weis, Editor Emily Kaysinger. For Provide, I'm Corey Brown. Thanks for being on the journey with us.


Provide is a division of Fifth Third Bank, National Association. All opinions expressed by the participant are solely their current opinions and do not reflect the opinions of Provide, its affiliates, or Fifth Third Bank. The participant's opinions are based on information they consider reliable, but neither Provide, its affiliates nor Fifth Third Bank warrant its completeness or accuracy and should not be relied upon as such. This content is for informational purposes and does not constitute the rendering of legal, accounting, tax, or investment advice, or other professional services by Provide or any of its affiliates. Please consult with appropriate professionals related to your individual circumstances. All lending is subject to review and approval.
Expert tools of the trade
Get the financial tools you need to build the practice of your dreams (you've got this!).
Pursue an ownership journey with Provide
Get qualified for our veterinar loan products in as few as two minutes
Pre-qualify
Find the right practice for you
View thousands of active listings from top brokers for veterinary hospitals across the country.
Browse listings