28. Practice, profits, and purpose: The 3 Ps of practice ownership
With Stephen Trutter
When starting a healthcare practice, it's easy to get caught up in the details – the who, what, where, and when of opening your practice, so to speak..

But have you stopped to think about the "why"?

According to this week's guest, Stephen Trutter, too often the "why" of practice ownership is an afterthought – if it's considered at all.
Meet our guest
As CEO at Ideal Practices, a dental consulting firm that's opened more than 3,000 practices, Stephen knows a thing or two about the topic.

Throughout his 17 years in dentistry, Stephen has personally guided more than 850 startup practices. He preaches what he calls "the three Ps of practice ownership: practice, profits and purpose."
In this episode
Why it's critical to define a "why" for your practice and to commit to supporting a cause in the community
How to leverage community involvement to strengthen the business end of your practice
Who is a good candidate for starting their own healthcare practice
How to find the right location for your startup
Some of the common traits of the most successful startups he's coached
Episode transcript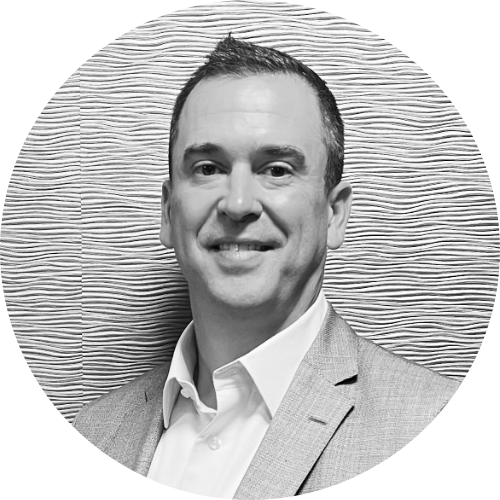 Purpose is the differentiator. It connects a practice and a dentist to the community beyond dentistry and discounts. A charity or a cause or a foundation that's the answer to the question when someone says, "Hey isn't that Doctor So-and-So?" "Oh yeah, they're the dentist that…" dot-dot-dot…
Welcome to The Path to Owning It podcast by Provide, hosted by me, Corey Brown, a marketing leader at Provide with over a decade in the healthcare industry.
If you've found us, you're likely an aspiring or established healthcare practice owner looking for tools and advice to begin your journey or take your practice to new heights.
And you're not alone. So to help you achieve your practice ownership dreams, twice monthly, we'll tap into our unparalleled network of industry experts… who will join us on our quest to provide the answers to your most pressing questions.
Like what you hear? Follow us on Apple Podcasts, Spotify, or wherever else you listen.
Today we are joined by Stephen Trutter, CEO at Ideal Practices. Throughout his 17 years in dentistry, Stephen has guided over 850 startup practices. He loves to understand what moves a dentist at his or her core to help build a custom strategy for the entire Ideal Practices team to implement. In addition to supporting aspiring dental practice owners, Stephen's other passion is the entire Ideal Practices team. He wants to provide the best leadership so each team member can level up and continue to deliver a truly elite and trusted experience for their clients and be proud of what they've accomplished. Stephen, thanks so much for joining us on the show today. We're very happy to have you.
Provide, Inc. is a wholly owned subsidiary of Fifth Third Bank, National Association. All opinions expressed by the participant are solely their current opinions and do not reflect the opinions of Provide, its affiliates, or Fifth Third Bank. The participant's opinions are based on information they consider reliable, but neither Provide, its affiliates nor Fifth Third Bank warrant its completeness or accuracy and should not be relied upon as such. This content is for informational purposes and does not constitute the rendering of legal, accounting, tax, or investment advice, or other professional services by Provide or any of its affiliates. Please consult with appropriate professionals related to your individual circumstances. All lending is subject to review and approval.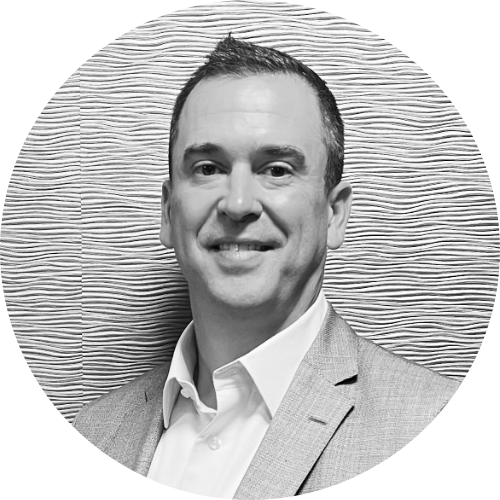 Hey Corey, great to be here and thank you to you and the Provide team. Can't wait to share some great information for the associate community that's out there in the dental community as a whole. So I'm super pumped and glad you guys are doing this.
Yeah, thank you so much. I mean, it's clear you're an absolute pro in the startup practices, so I kinda wanna start with that. Let's talk about firstly, who is a good candidate to start a startup practice, in your opinion?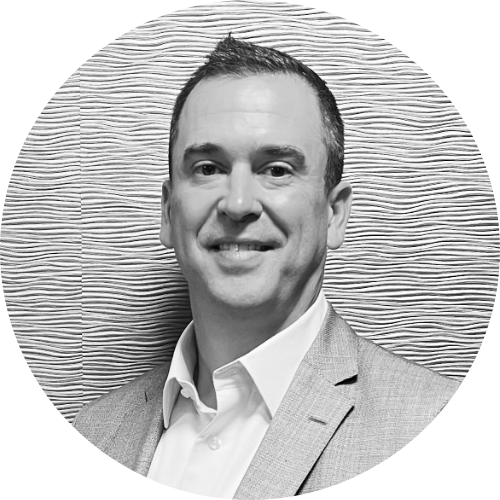 Number one, startups are not easy. And I've been doing this for nearly two decades. The best candidates are those who have really defined exactly what they wanna have, that they actually want to be a practice owner. Being an owner of any business is a hard path. And I think it takes the right associate that understands that they want to build something the way they want from day one. That's the best candidate for a startup. Like they know what they want. They know that they don't wanna acquire somebody else's philosophies, somebody else's protocols, somebody else's team. And what they wanna do is build something that they can have their own control and fulfillment in what they wanna have and practice ownership. And... that only path is a startup to be able to do it the way they want with the right team, the right systems from day one.
Yeah. And you know, many aspiring owners try to start a practice with kind of a trial and error method, and I know that you have a certain philosophy when it comes to starting a practice. So can you tell us a little bit about your three P's of practice ownership?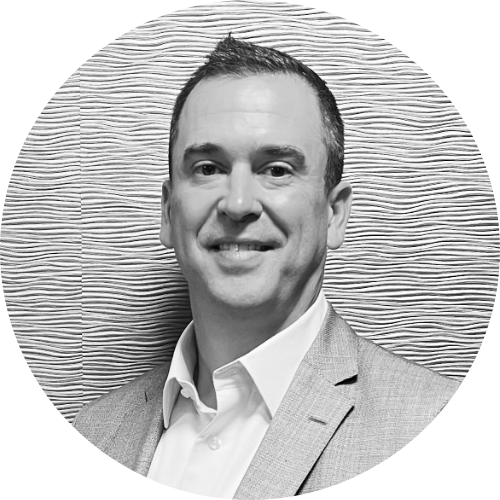 That is kind of like the cornerstone or like the building blocks of building a practice and those three P's are this it's practice, profits and purpose and you'll even see it. I have my hats over here, but we even have that on our team swag and everything. That's like what we preach. And it really is the basics for everything.
Yeah, so let's focus on the practice first. I would assume that starts and begins with funding. What advice would you give an associate who is thinking of starting their own practice when it comes to securing financing?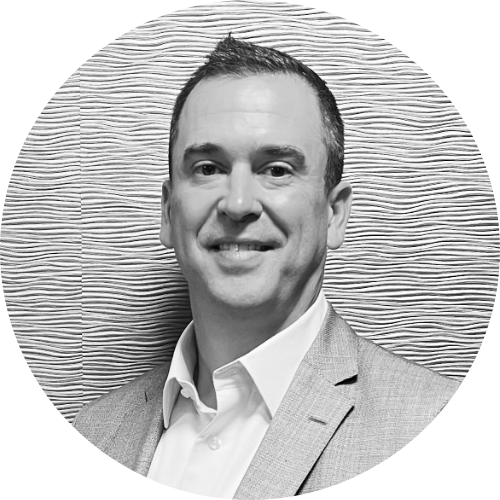 That's a great question. I'll even go back. I can notch in to say, hey, from a practice perspective, you don't need a consultant. You don't need a team to build a practice like, you know, if you're an associate listening here today, all you need are four walls and a roof and some chairs. And you have a practice, but you need to aspire to beyond just opening. And that practice for us represents some of those foundation, foundational initial elements like funding, real estate and demographics. And when it comes to funding, I think the best candidates need to make sure that they put themselves in the best financial position. You're talking with bankers, you're talking with lenders and things like making sure that you have the right liquidity, making sure that you've made really good decisions. And from a funding perspective, what we're looking for is the lender that understands what a startup is.
That we don't have to explain what an operatory is and how much it costs. And, you guys always understand that as well, like Provide always does a great job. Well, to make sure that they put themselves in the right position, we like to put them on a silver platter. And so that's kind of a methodology we use is like, we're gonna put you on a silver platter to talk to lenders, to talk to banks. Understanding their own personal financial statement, making sure that they have liquidity, making sure that they understand where are they at with their student loans, and where those elements are. And understanding that they need to borrow funds from a lender. You may be sitting here listening going, I've got $400,000 in debt, and student loans, can I get a loan? The answer is yes, depends on how they're structured. And understand that you're going to borrow six, $700,000 or more to open a startup practice. Could you do it for less? Sure, but I always say, don't be the cheap dentist. Don't try to borrow the least because then you'll end up being that cheap doctor on the street that you try to kind of shoehorn everything into a tight budget, which actually could constrict your growth as opposed to propel growth.
Yeah, no, that's great advice. And you know, after a dentist kind of goes through this process with you, you get them on that silver platter. Let's say they get pre-qualified for financing. How do you advise on kind of going about and finding the right space for their new practice?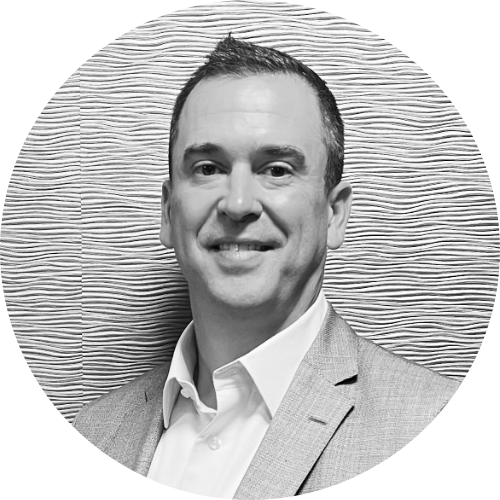 Yeah, so kind of in our sequence of our 13 stages, which people can find on our website at idealpractices.com, we start with like vision. So that first stage is like really planning things out. And then we move into demographics and funding. And once we've established, like, do they have a path for funding? And we need to move into demographic information. And this is not going to be rooted in solely ratios. So one of the things I say to everybody is don't chase a ratio. You're not making a 20 to 30 year decision based solely on a mathematical equation because there's your life that's wrapped up into this. So decisions like, what's your commute gonna look like? Do you wanna sit in traffic for an hour? How far do you wanna drive from your home? These are some, what we call desirable elements that are personal from a demographical perspective to at least identify the general region or marketplace that can fit from a demographical perspective. Now, we're not gonna throw out the idea of like, hey, who cares about ratios? We're still gonna look at those ratios and how those align to propel growth. But then the other part of it is, this is where most people get tripped up. They chase this ratio in terms of demographics. And the last thing I would wanna hear, and this has happened not to our clients, but it's happened to doctors. It's like they end up in an area that they don't love their patients. Because they chased a number and not realizing like, "Oh, this area doesn't have my what we call the ideal patient." So think about who your patients are. Think about if you're listening today, think about those three patients that you love. Who are they? What's you know, who are they? What do they get? You know, what's their age? What's their general income? What kind of car do they drive? How do they get to your practice and really think about who are the patients that you would love to see on a daily basis and find an area of abundance of those and be able to find that slice of pie of that market.
So would you advise then kind of like working backwards, as opposed to chasing ratios, like, find how far you wanna go to work, where you wanna be in your type of patients, and then kind of make that fit on the back end?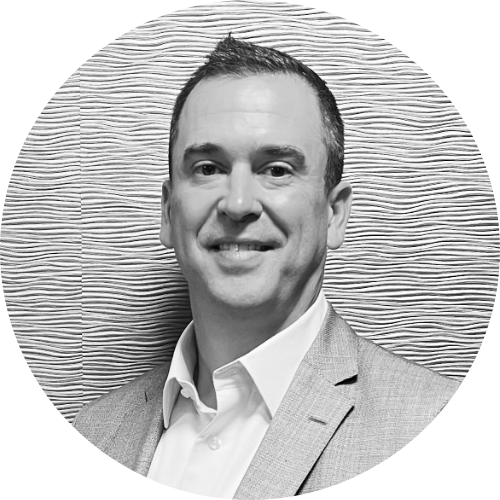 Yeah, we always say reverse engineer everything because we're trying to begin with the end in mind of everything of like, can you see yourself five years from today? Who are you seeing? Who do you love? What's your team comprised of? What's your ideal patient? And in all of these elements and working your way back everything is tied to that initial vision vision. So demographics are huge, huge part of that. And it's not just about, reports on spreadsheets. It's truly understanding who you desire to see, but what are some personal elements? We've had clients have said, find me the best area. And it's like, here's where it's at. And it's like, well, I don't want to be there. Why not? My wife doesn't want to live here. Ah, so there's a personal element like schools for your kids climate, like all these things are part of a decision of demographics. So if someone says that the ratios are great, dig deeper, understand what those ratios mean. And also understand, even if an area has tight ratios, Who is your competition? Are you a specialist? Do you understand what those different ratios mean to you? Are there older dentists there that don't have a marketing strategy? All these things are a part of wrapped up into demographics so you can't make a simple decision on ratios mean good. You need to define what those mean to you.
Yeah. And let's say that we've kind of found the space based on the demographics and where we wanna be. We have our ideal patients, right? How do we know how much space we're actually looking for?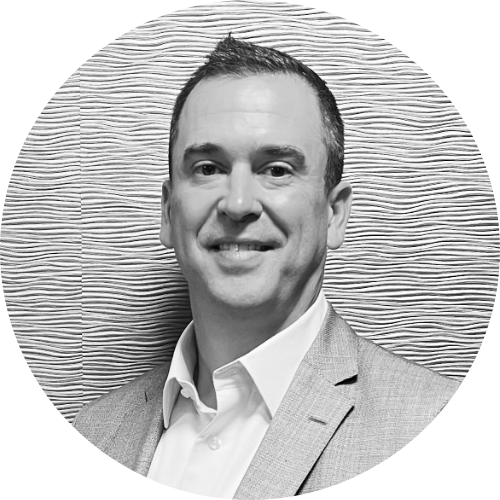 In 18 years, no doctor I've ever worked with has ever come to me and said, "'You know what, Steven? I wish I took less space.'" No one has ever said that, ever. So it's always about finding the balance. And that's a word that we use with our clients, balance. Finding the balance of making sure that you find a space that you can grow into that doesn't constrict growth while balancing that with your available funding and making sure that you don't kill yourself from day one from a cashflow perspective. So... Again, it's going to come down to marketplaces as well. Like New York City is going to have a different set of circumstances and parameters of defining real estate as opposed to Columbus, Ohio.
It's a huge different marketplace. And so that's how we customize everything. Mike, who's one of our directors of consulting and Kyle, one of our senior advisors, guides our clients in that real estate process. And so it's not just about chasing real estate or a street corner. It's really a process of looking at the economics. How does this space fit into attracting your patients from that area that we've identified because sometimes the real estate might not be in the middle of where you've identified your demographics.
Think about how people commute. We may need to be a town over or three exits north in order to attract that patient base that's traveling a certain way within the area. So the other part of it is X doesn't mark the spot. Just because demographics says this is great doesn't mean, oh, I'll place my practice in the middle of that. Not necessarily. In real estate the biggest definer is time for a process.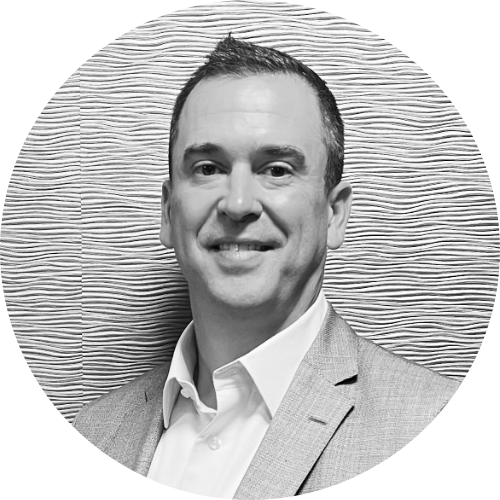 You have to be patient with it. It's a tough market right now. It's always, it's been a tougher market in terms of commercial real estate. And so finding that right real estate factors in size, factors in economics, in relation to demographics and everything.
Yeah. And since you've seen so many starter practices, tell me, I'm curious, what are some other common pitfalls that you see first time owners kind of fall into regarding their real estate?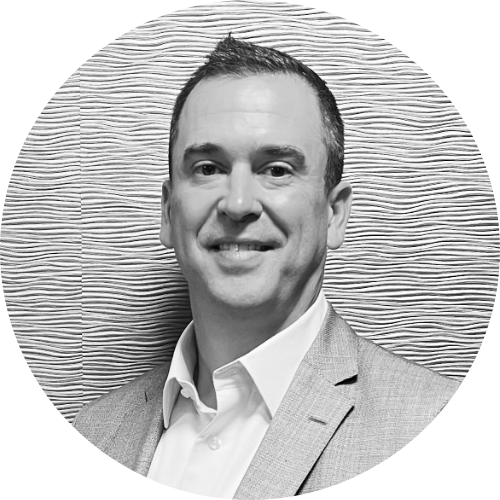 Two things, number one, they chase real estate before they understand the opportunity. So they almost place like the real estate above, like I wanna find a beautiful building on a street corner as opposed to is this area good for me from a demographical perspective. When you do that first and then what happens is you're chasing real estate, you're not chasing opportunity for growth. The other part of it is, and this is something I always ask clients at our course, is I have an oath and the oath is this. Please repeat after me. I will not call the phone number on the real estate sign. Don't do it folks. If somebody told you, you call the real estate sign, you're gonna get a better deal. No, we call it the tail of two deals. The one where you're properly represented and the one where you come in by yourself.
When you come in by yourself, they're like, oh cool, here's your deal. Here's what that looks like when your properly represented and then it's like, oh, wait a minute, we have a different set of circumstances for you. So don't chase real estate, number one. Number two, don't go in it by yourself. You're not gonna get a better deal. You're going to get a worse deal. This real estate is the biggest decision that you'll make in your career and you have to get it right because this could affect how you even sell or transition your practice later. A bad lease can actually prevent you from selling a practice or be the impedance for you to sell your practice in the future. So don't call the sign, please everybody.
As a former real estate agent, I can attest to that.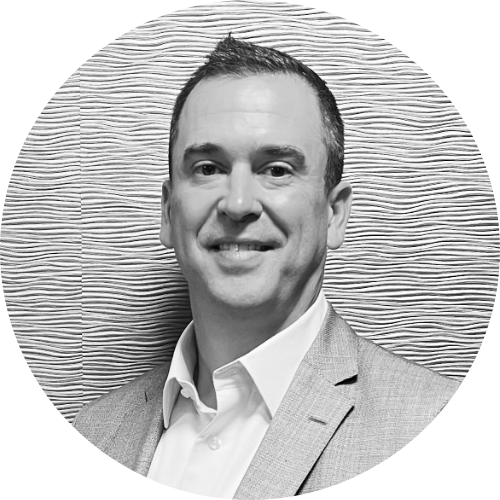 Not being represented, it's just tossing your money away.
Yeah, we say it time and time again, the importance of having the right people on your team, right? Thanks for reiterating that. You know, Stephen, we've talked a lot about the first part of your three P's of practice ownership philosophy, and in just a few, we'll dive into profits and purpose and what that can mean for your business. More with Stephen right after this.
'm Corey Brown and this is Provide's the Path to Owning It podcast. We're back with Steven Trutter, CEO at Ideal Practices to learn more about his three P's of practice ownership. Steven, after years of being an associate, many dentists, they know clinical dentistry, but they don't have usually too much of a taste for what it takes to actually run the business. How do partners like Ideal Practices help up an associate's game when it comes to business acumen? I would assume this is where your second P, profits, comes into play.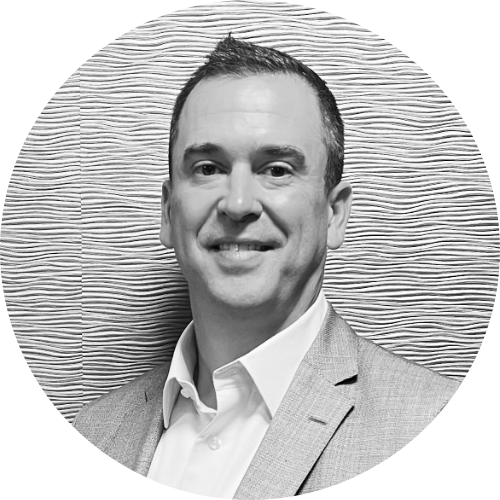 Yeah it does. Absolutely. Corey. Yeah. Great question. If you imagine everybody kind of like a stair step, you've got like practice, like we've defined area, we've defined marketplace. Now that second step up is profits. I'm not talking about having the most profitable practice, but you have to have profits. How do you build a profitable practice? Systems protocol marketing. And that's the big, big element. And. There's a lot of muscle groups that a lot of you will never haven't used before, which is like making connections in the community, building a referral network, social media and those elements that are gonna be important from a marketing perspective. And that's what we use in our team. We have our startup MBA team and that startup MBA team is comprised of a number of advisors, with just years and years of experience on hiring strategies, leadership, developing your new patient protocols, making sure that you understand how to navigate insurances, how to actually run a business.
None of us on my team are gonna make them better clinicians, despite the fact that I have a biology degree, true story. I know nothing about clinical dentistry. I don't even know in that immersive teeth and I've been doing this for, I'm not here to help with your margins. I'm here to help you become entrepreneurs. You're running a business, a dental practice is that. And the big part of this is marketing. How are you gonna get patients through the door? Now, everyone's going to ask questions like, what's the best thing for marketing? The answer is yes.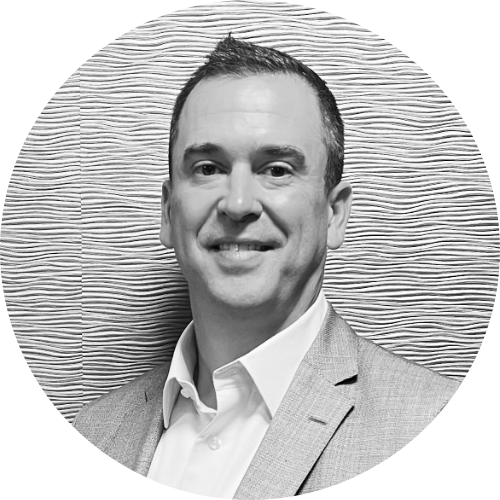 It's all encompassing. It's not just a website. It's not just about if you're doing direct mail or having Google ads. It's about having a true strategy and a collection of tactics, not just one thing that worked for somebody in one marketplace. But you have to have a marketing strategy because sales cures... all ails. It really does. In any business, the more sales, the better everyone feels. You have patients from day one. And by the way, your patients have to be there from day one, you can't open your doors and go, cool. Also, the other part of it is your marketing strategy starts months in advance. And I'm not saying like you're sending out elements. What I mean is, you have a strategy that builds up to this. I see this on some of the social media, some of these groups where people are like three, four weeks out from opening and they're going, Hey, everybody, what's everybody doing for marketing? That's a question six months ago, where you're building up marketing like you're going to launch something. So make sure you have systems in place. Make sure you have protocols, financial guidelines, making sure that you have and your team has an understanding of like what is the culture and behavior that we're going to have and your team has clear goals and making sure that you have your insurances credentialed and making sure you have a marketing strategy that works to drive patients to your door from day one.
Yeah, you know, I've worked with dentists for many years prior to this a lot, usually have that kind of "build it and they will come" mentality. I have a feeling that you have a lot to say about that.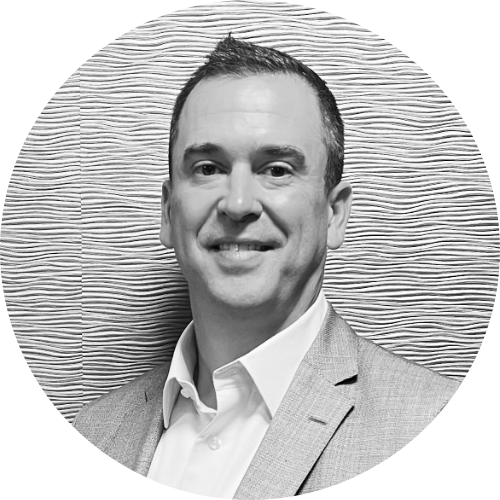 I wish it was the case. Yeah,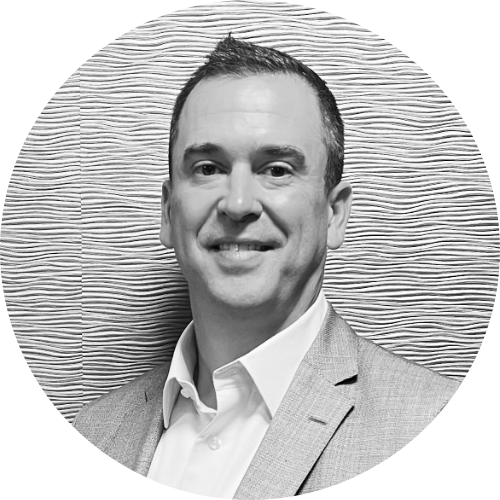 The field of dreams doesn't really help… of like "if you build it, they will come…"
No, not necessarily. And think about like every market is gonna be competitive and understand that marketing is a science. What's everybody else doing? You have to understand what is everybody else marketing towards. If you wanna say, hey, I wanna market implants, as a startup, you're gonna go into a marketplace. For example, if you say, I wanna do implants, you're not gonna outspend people in that marketplace as a startup. You have to find marketing channels. Ground marketing is key. That's what fuels growth because things like SEO and buzzwords like that, those things don't happen from day one. Those take time. So a marketing agent or marketing agency is a part of a marketing strategy. They're not the strategy. And I work with some great marketing agencies. These things take time. Google Ads, SEO, are long range strategies. What are you doing to get boots on the ground from day one to make connections in the community to drive patients to your door?
Working with so many startups, what do you find the most successful startups out of those 850 we mentioned do to become profitable quickly?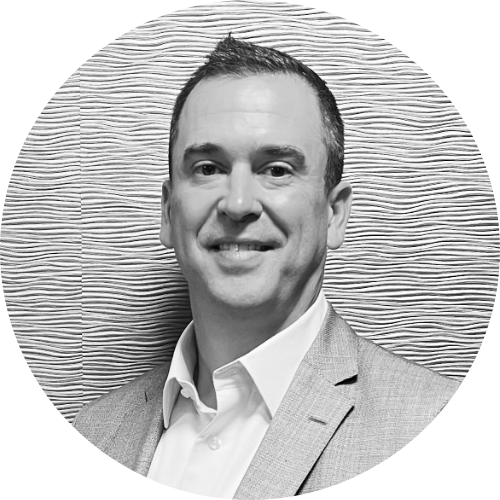 It's having an intense focus on marketing, but getting comfortable with being uncomfortable. They've never been a marketer before. They've never done social media before. And it, it takes one or two posts. You don't have to be perfect. And I think dentists live in a world of perfection. Most of you do because your, your world is measured in millimeters. But this is about action, not perfection, when it comes to marketing. Take action. And those are our best clients implemented our strategies the best and they took action on marketing before the doors open. Our clients, our best clients have their schedules are filled weeks in advance. They know day one they've got patients. Those are the best success stories. It's about taking action.
Such great advice, thank you. Let's dive into the final P, purpose. Can you elaborate on what this philosophy means to you?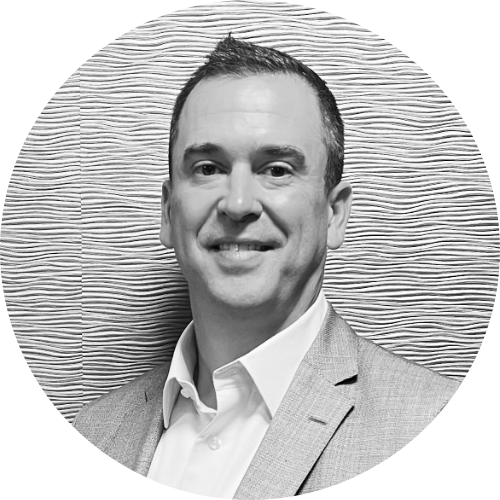 That's probably my favorite one. Purpose is the differentiator. It connects a practice and a dentist to the community beyond dentistry and discounts. Every one of our clients has some sort of give strategy, whether that's a charity or cause or foundation that they genuinely and authentically connect with. It's the answer to that question when someone says, hey, isn't that Dr. So-and-so? Oh, yeah, they're the dentist that dot, dot, dot…
And this could be everything from human trafficking. It could be rescue animals. One of our dentists, Dr. Andrew, he's my own dentist, he and his wife, they focus on rescue animals rescue dogs because that's what they had. One of our clients, she has a mountain bike trail named after her practice. She partnered with a mountain bike trail organization that helped develop and maintain mountain bike trails in her area in Colorado. Think about this, this non-for-profit organization ended up inviting its entire membership of over 1,000 members to her grand opening. Think about like what that does to connect in the community. This is not a gimmick. This is not just like an Instagram post. This is not just something you splash on a website. Because dentists are caregivers. It's dental care. And so that purpose is the connector. It shows you who you are as values, not just because of your discounts. And it also, it's a rallying for a team to build great team synergy. Think about like maybe something that you're passionate about. And it doesn't have to be rooted in dentistry, but the purpose, man, that's like the, that's an icing on the cake. That's that third step. It's like practice profits purpose. Like, what are you doing this for? What is, what is your why? What is, what's the end game? You know, what, how do you want to be remembered? How do you want to maybe impact your community on a broader scale? And I tell you what will happen is you'll find the right people to work for you. Because they're attracted to you because your values and you'll have patients that also look at that and say, wow, that is something that is purposeful and that they're a part of what you're doing to maybe enhance something in the community.
Yeah, that's great advice. What if somebody is ready to start their own practice, but they don't really have a strong vision or purpose in mind now? Is this something that they can kind of grow into, or is this something you'd recommend that they have from day one?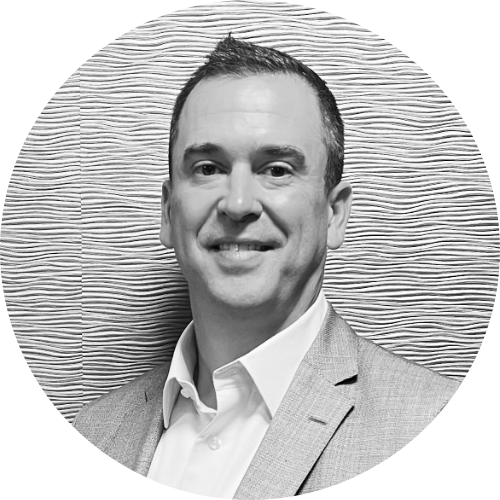 It's something that we extract through our vision call process. Our vision call process is our initial phase where we talk for two and a half hours developing these elements and Preplanning these elements and most people don't come in with that idea they know what they want to do. But when they hear whether they heard a podcast or they've read my book or things like that. They understand like this is a concept some of them have it in the back of their mind. They may not know how to implement it and that's cool. But they don't need to have vision from day one. We develop it. I think if they've never worked anywhere before, that's a tough thing to define who their patients are and who they love, because then it's like, what are we aiming towards?
But I think if they have the idea of like, I'm aiming towards a vision, it's great. But does it have to be pre-planned? No, that's what our job is, to help extract that from what they want with what we know will work for a startup.
Yeah, and how important is it to have that kind of like boots on the ground mentality and getting really well known and liked in your community, you know, versus your local competition?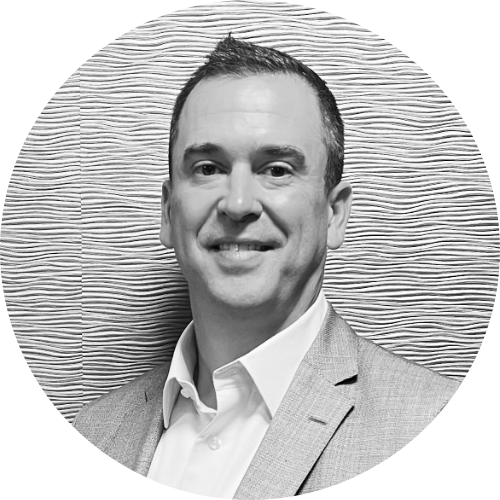 It's huge. Whether it's connections with local businesses, whether it's connection with local communities or your chamber of commerce, it's huge because it separates you from other providers. And it really shows like... who you are to make those connections, whether it's a small community or a big community, you have to be able to take steps, you have to be able to go out there. And for those who are saying, oh man, I'm shy or things like that, you talk with probably new people every day in front of you that sits in a dental chair and you have a conversation. It's about making connections and having conversations as a human being and always looking at through the lens of what can I do to help another business? Don't go in and saying, oh, how am I gonna get patients from this person? Going into it and saying, How does this relationship, how can this be beneficial for both, how can this be collaborative? And whether that's other medical physicians or providers local area businesses, get out there, make those connections, do events, be a part of events, be active participants in events, do your own events as well to really put on stage that who you are, put it out there.
Now, Steven, we've talked a lot today about many different facets of starting your own practice and I'm sure we could go on for another hour, but if you had to pick just one thing, one thing you've mentioned today or maybe you haven't mentioned today that you really want our listeners to take with them, what would that be?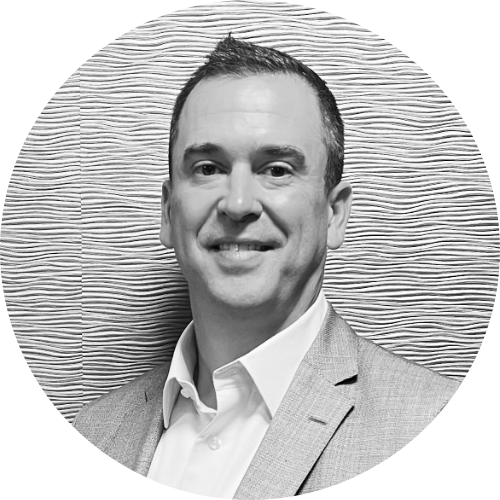 I think it would be the purpose. Think beyond the profits. Think beyond even those two elements. Those are important elements. You gotta have the physical space. You need to be profitable. But think about what is the bigger purpose for this? Because when you aim there, you're able to really connect well within the community. And really think about like, what is the purpose of this practice? Maybe what is your legacy? What are you trying to do? What do you want to enhance within the community? It doesn't have to be giving everything away, but really think about what is the bigger purpose of what you're aiming towards. That will help you really define your long-term legacy, which then builds back to, now we can start at funding and real estate in demographics. It all just goes back to that vision. And in all these steps have all that wrapped up into it. Your purpose is wrapped up into every single phase of this process.
Yeah, and you know speaking of purpose, Ideal Practices has their own purpose as well. Can you tell us about your global entrepreneurialism initiative?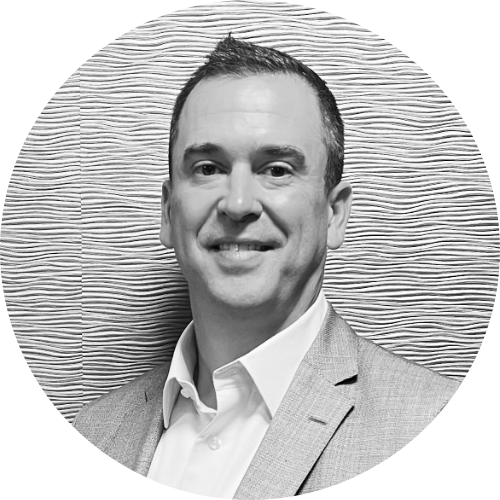 Yeah, absolutely. We call it 4000 by 2024. Give is one of our core values at ideal practices and we have a partnership with an organization that provides micro funding in third world countries. These are areas of the world, Corey, where traditional funding doesn't exist, where this impact is huge, where people can get small loans to get out of human trafficking to get out of destitution. And so our original initiative was 2000 by 2021. So we wanted to fund 2000 businesses by 2021. Well, we blew it out of the water. So now it's 4000 by 2024. We're at 3600. I can't remember where we're at. So I think the next one is 8000 by 2028. I think that's going to be next one. So our team has this 4000 by 2024 on their sleeves, on our shirts. If you think about 4000 businesses, think about the other people that are impacted by those businesses in areas like Central Africa, Central America. It literally will be impactful to hundreds of thousands of people so that is something that we are truly passionate about here.
Yeah, that's fantastic. I mean, the impact that you have is just unreal. So thank you for doing that. You know,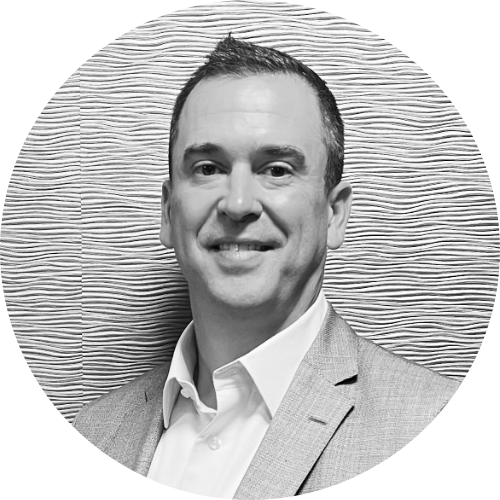 for those that are listening, who'd like to learn more about working with you and your team at Ideal Practices, how can they contact you?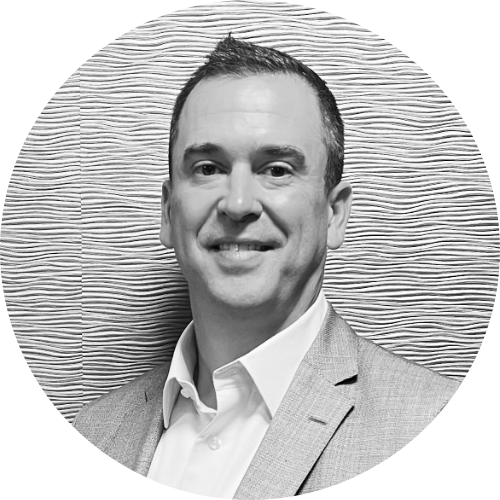 Yeah, the best way is I would say go to our website at idealpractices.com and I would also say for those who are listening, if you want to pick up a free copy of our book I'll say email me at stephen@idealpractices.com and to say Provide free book in the subject.
I'll make sure that we get books out to everybody. This is the Startup Dentist book. You can find this at www.startupdentistbook.com. It's a best seller and it goes through our 13 stages. It talks about the three P's and really unwraps every single stage of a startup. Great starting point for those who are wanting to take the leap, not quite sure where to begin. Before you call a sign, before you look at anything, before you even apply for financing, get a copy of the book and it will give you some really great stepping stones of moving forward.
Awesome. Stephen, thanks for that offer. And just thank you for sharing your startup philosophy and all your expertise. You've really given our listeners just a lot to consider. And we appreciate your time.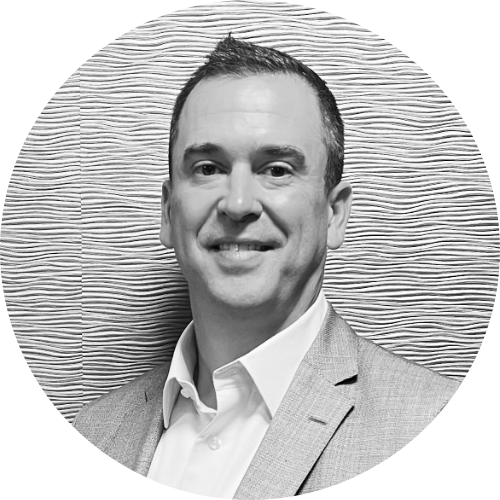 Thanks, Corey. I appreciate you and provide for making this happen. And thank you for sharing and being able to share this information to help grow our community from a dental perspective. So thanks.
And thank you for joining us! Because you've listened to this whole episode, we assume you were entertained – or at the very least learned something new. If so, leave us a review on Apple Podcasts or Spotify. Have a topic you'd like discussed in a future episode? Drop us a line in the comments section or send us a message on social media. If you're ready to take your practice ownership dreams into your own hands, be sure to visit get-provide-dot-com to pre-qualify and browse our practice marketplace, or check out our news page for more helpful resources.
The Path To Owning It is brought to you by the team at Provide.
And it's produced by Podcamp Media, branded podcast production for businesses. Podcampmedia.com. Producer Dusty Weis. Editor Will Henry.
For Provide, I'm Corey Brown. Thanks for being on the journey with us.
Expert tools of the trade
Get the financial tools you need to build the practice of your dreams (you've got this!).
Pursue an ownership journey with Provide
Get qualified for our veterinar loan products in as few as two minutes
Pre-qualify
Find the right practice for you
View thousands of active listings from top brokers for veterinary hospitals across the country.
Browse listings