24. What to know before you own a healthcare practice
With Michael Dinsio
The rise of corporate dentistry and the growth of Dental Support Organizations (DSOs) is top of mind for many aspiring practice owners.

The prospect of competing with these big players can be enough to keep some providers from taking that critical leap into ownership.

It's not that DSOs provide better care and service to their patients – it's that many have more advanced systems and infrastructure in place.
Meet our guest
Michael Dinsio, a long-time dental industry consultant, says independent startups can compete against these bigger organizations and win as long as they are making informed decisions.

Michael is the founder of Next Level Consultants and has spent the last two decades learning the business of dentistry through the eyes of a banker and consultant. In that time, he's guided more than 400 dental office startups and facilitated more than 300 practice transitions.
In this episode
How startup dental practices can hone their competitive advantage over DSOs
Why practice ownership is the right step for many young doctors
The pros and cons of starting versus acquiring a practice
The advantages of hiring a practice consultant
What KPIs a practice owner should consider as they weigh whether a consultant is right for them
Episode transcript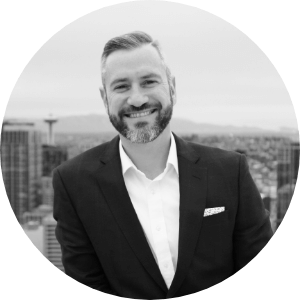 Our clients, head to head they will always win against a DSO. Where they're being challenged with is better business, better leadership, better systems. These corporate groups are good business people. And so what it's forcing our clients to do, is to be better than average.
I'm Corey Brown… and this is Provide's The Path to Owning It podcast, where I sit down with trusted industry experts in Provide's network to give you the tools and advice you need to take your practice ownership dreams into your own hands.
From owning your own practice, to expanding or improving an existing practice, we'll help pave the way for you to achieve your dental or veterinary career dreams and guide you through all the nuances of the practice ownership journey.
Please make sure to follow us on Apple Podcasts, Spotify, or wherever else you listen.
Today we're here with Michael Dinsio, founder of Next Level Consultants. Michael has spent the last two decades learning the business of dentistry through the eyes of a banker and consultant. In that time, he's guided more than 400 dental office startups and facilitated over 300 practice transitions. Through this journey, Michael found that his passion was helping dentists navigate the complex process of getting into ownership and crushing it as new practice owners. But today's episode isn't only for aspiring dental practice owners – having a consultant to lean on for veterinary hospital acquisitions or startups has its advantages, too.
Michael, thank you so much for being on the show today.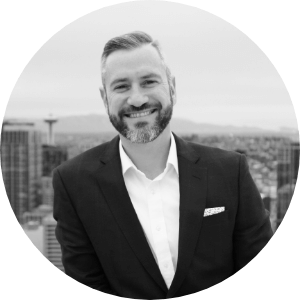 Are you kidding, this is my pleasure, buddy.
You know, one of the questions we get most from our listeners is, what do I need to know before becoming a practice owner? I think you're the perfect person to try to help answer this difficult question, and we have a lot to cover, so let's dive right in. Let's start with the basics. Why ownership?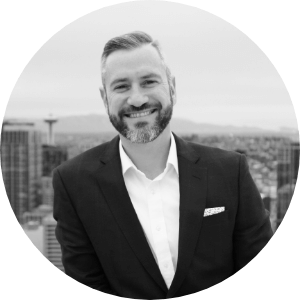 Man, ownership, it does so much for people. I think a lot of people talk about this. There's so many benefits. But to me, I'm a business owner, so I can speak to this directly. And I think it gives you the autonomy to be able to do what you love and control what you want to control. Even me working for a bank, had a lot of flexibility and was able to kind of run my little business within a bank and a larger organization. But still, it's someone else's brand and someone else's vision. You try to do the best you can to uphold that vision or that brand, but it's not like you. You have your personal brand, but it's just not quite the same. Even me planting my flag and saying, this is who I am, this is who I'm gonna be, I was five times more successful. And I think that goes for our clients, right? That's dental, medical, alike. We all have worked for somebody and it's great because you get that experience. You learn the do's and don'ts. You pick up a lot of great things. I would never take away my experience with the companies that I've worked for. That's what got me to my place. But the amount of equity that I've gained in just a short period of time because of ownership, the vision and the autonomy, it's definitely a lot more stressful. But I think the stress is definitely outweighed by the benefits. And ownership is just the way to go.
I always see it as an opportunity cost. Every year that you wait, you're yourself something. And it's okay, by the way. It's okay to pay that expense, right? Because it might be, you might be gaining experience or you might be going through something personally that you need to get through because taking on ownership really can take everything you've got. But there is a cost to it. And you're investing in something. But at some point, folks do need to get into ownership if that's what they want to do. And I think waiting is a bad idea. So.
Yeah, and during this time now where corporate dentistry, regional DSOs, they continue to find success, it's really no secret that today's generation of aspiring practice owners face a lot of new challenges to grow their businesses and thrive. With that in mind, why does it still make sense to take on ownership?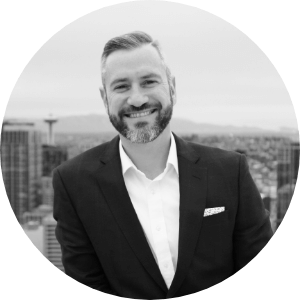 Yeah that's a good question. I think there's a there's been so much attention to DSOs. And rightfully so. it's a thing like you can't you can't you can't deny that they've had some success for sure. But I think in this post covid era, the landscape has changed and DSOs are 1000 percent feeling it. In this moment in time, the profits have shrank and it's because wages have grown, rents have grown, inflation of supplies has grown. All these things have grown, very little has come down and so there's less profit margin for DSOs. So all this success that they've had, I think it's being challenged today.
But back to our clients, head to head they will always win against the DSO every single time. Where they're losing, or what they're being challenged with, is better business, better leadership, better systems, better accountability. These corporate groups are good business people, right? And they're more experienced. And so what it's forcing our clients to do, is to be better than average. I think even being average will probably get the job done. What's not going to get the job done is being mediocre in business and leadership. You have to hire people, set expectations, hold them accountable and follow through. They're doing it, you have to do it. They understand their profit and loss, you have to understand your profit and loss. It's just a world where our clients need to hone their business skills. It's not rocket science, is the good news. But let me tell you, when I get a client that is serious about their business, they, if I could swear in a passion word, they bleeping crush it.
Like, they do, Corey, they crush it. I've helped two startups just in the last 12 months hit a million bucks in their first year. Is that because of me?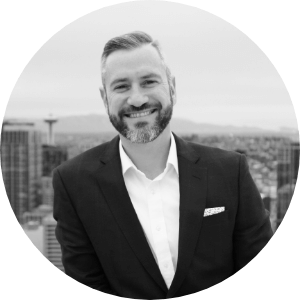 No, it's because I helped them get there. But they were serious about their business. And they got it done in this environment. And so of course I have the other side. I have folks where I care more about their startup than they do. Do they crush it? They do okay, right? And I think it's those folks that need to be worried about the DSOs. If you're serious about your business, you will beat them head to head, no problems, you will. But if you're not serious, it's definitely a topic of a conversation, which is I guess why you asked me.
Yeah, absolutely. You know Michael, we've talked about this a lot on the show before, but I'd love to hear your opinion on whether you feel like it's better to start or acquire a practice.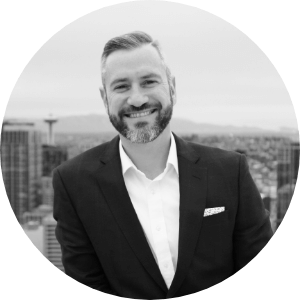 Yeah, I've spoken on this topic many, many times. I have a couple webinars that are available on YouTube. Like, this is my most asked question by clients, by professionals.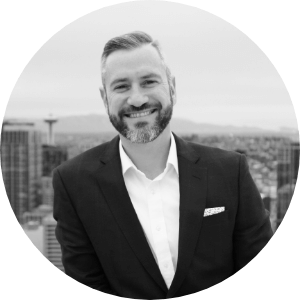 I can help with both. And there's a lot of professionals and consultants that do just startups or just buyer rep. And so I'm like tooting my own horn a little bit. I don't mean to be, but I'm like the perfect guy to ask because I don't really care which direction. So I really have zero bias in this answer.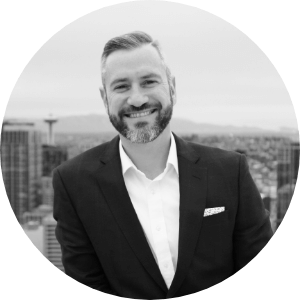 I go through a series of like good, better, best type of a situation, right? My best opportunity would probably be an acquisition that's cash flowing, greater than 300,000 after debt. If I had an opportunity where my client brought me and it's in the area that they want to live and that practice is throwing off, call it 400,000 and after Provide's loan, that client's netting 300 or more, that's a no-brainer. Now of course, there's a lot more to that answer. Does the production match? Can you handle it? Is this too big for you? Like, there's a lot more to that?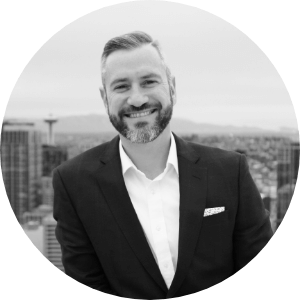 Is the practice throwing off a good amount of money that can service the loan and you can slowly make it your creation over time. That's my best. My good is a startup and you're going to be like, well, what's the worst? I'm getting to it.
So a startup is, in my opinion, better, and I'm leading the witness here, it's better than buying a practice that's not doing so well. So I'm kind of pre-framing it here a little bit, but obviously a practice throwing off a ton of cash and you can reinvest it and get more equipment, and if it's not perfect, at least you have some money to make it yours, right? But if you're buying a practice that's less than, call it 100,000 after the loan, then I almost want you to do a startup instead because with a startup there are so many advantages to a startup. You get to pick the location you get to pick your team you get to pick your marketing. It's your vision you get to continue to associate. Lenders like you give amazing loans for those startups. You don't get the same loan as an acquisition. You get into fantastic loans You have a true opportunity to create something all while starting something and keeping an income coming from your associate position. So it's kind of like the best of both worlds. But if you buy a practice that's not doing so well, it's usually somebody's headache or someone didn't do something right or maybe it's heavy competition or something. And I got to be honest with you guys and gals.
If someone else is struggling, don't have a big ego. Don't think that you're going to be the X factor. Sure, you could give it more TLC. Sure, you're going to put a little bit more blood, sweat, and tears, no doubt. But it's hard to be a business owner and to take somebody else's mess and fix it is actually a lot harder than just creating one from scratch. Actually I'll give you a perfect example. My very first house I bought, Columbus, Ohio, and it was in Bexley, Ohio, and it was this really old house, there's some older houses in Bexley, and so it was definitely a flipper. I bought it for a really, really great price, and my whole idea was to strip it down and make it beautiful again. And my dad, who has remodeled many, many houses, said, yeah, maybe you should just go buy a new one, and I'm just thinking, no, I'm getting this for a really great deal. You're thinking you're getting a bargain, but really, by the time you're done with fixing something, it ends up costing you more money. It always does. It's way more stressful.
And so that's exactly what it would be like buying a fixer upper. And I get a lot of clients sending me fixer uppers. And I tend to think, if you're going to put all that work into that, maybe we should just create your own from scratch. So that's my long answer is good, better, best. There is one x factor to all of that. And that is that if know you're dynamic, you know you're great at influencing people, you know that you're above average in business and are interested in business. I would say startup might be the best option for you. I've seen that. I just told you about two practices that hit a million bucks from scratch. That was the best choice for that person.
Yeah. What if there's a doctor that maybe they start going in thinking, I just want to buy, I just want to buy. Does that same personality of that doctor, are they successfully able to do or transition into a startup if that becomes the better choice for them?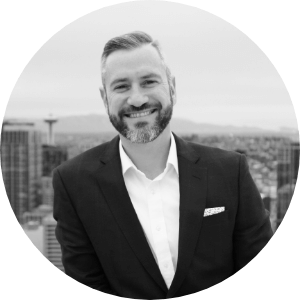 I think so the majority of the time, yes. I like that question, no one's asked me that before, but to speak very frankly, there are people that should absolutely buy and not start. 100%. There are some people that should never get into ownership. No, I'm serious, like they should be associates forever.
I do get people that make 400 grand at some of the DSOs we talked about and they have a good deal. They don't think they do, but they have a really good deal and they kind of have a golden handcuff situation. They all still want to do it because all their friends did it. But it would be really hard to put them in that same situation with no ownership responsibility. They're funding their 401k. They don't have to deal with hiring and firing and all the things. And they still make 400 grand?
Like maybe you should ride this out for 20 years you know but that's not the majority. The majority 100 percent is the doc that's working two jobs making 150 grand someone's telling them the dentistry they can and cannot do and it's time for them to step out and do their own thing.
So let's talk about that majority. You know, once one decides that ownership of any kind is in their future, how can they best prepare and set themselves up for success?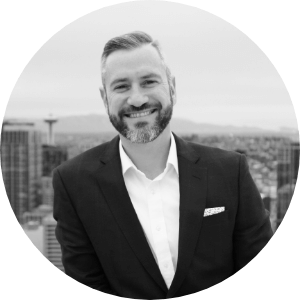 There are so many things, but if I could simplify it to a few things, that would be save some money. And it's not because the banks ask for it. The banks do want you to have some cash. But it's why the banks want you to have some cash. It's not because they're banks and they're being a pain in the ass and they're just banks. No. It's the why behind it, and that is if you're going to go into business whether you acquire or start, isn't it good to have an emergency fund? Isn't it good to have your personal life set? What if your water tank blows, your car fails, your roof has expired after 20 years? Those are disruptors.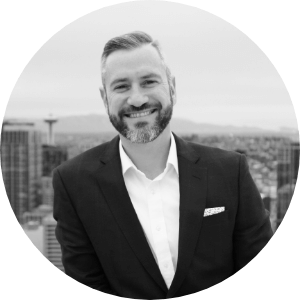 Divorce! I mean we always talk about the 3 Ds, death, divorce, and drugs are the things that default people. One of those could be fixed with some cash on hand. And so just get your life stable because at the end of the day, as easy as it is to get a loan, and I know I'm speaking your language, but that's an ex-banker in me talking. It's not because I'm on the Provide podcast.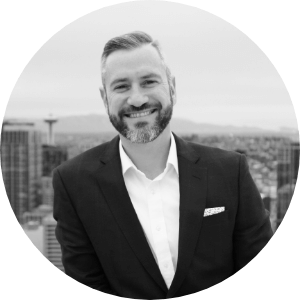 But if you're going to get into business, get yourself set because it's stressful, it takes money, and it's always better to lay your head down on a pillow knowing that you have a three month personal safety blanket. So it's definitely save some cash just to put yourself up. The second thing would be get familiar with the business of dentistry. Start taking courses from guys like me and speakers like Provide and start asking questions at your associate position of like what's working with marketing, what's not and start digging into some of the systems that they do.
That is the best education you could get as an associate of seeing what the owner, whoever owns your practice does, make notes.
It's like college, it's like real world. It's like you're getting paid to learn from somebody's mistakes or learning what works. And so, that's it. Learn the business, your work, save up some cash, get interested in business, take some courses, listen to podcasts like this. I think that's all good stuff.
Yeah, that's great advice, Michael. You know, we've talked about the benefits of ownership and how one can set themselves up for success. Um, but when we come back, I'd like to discuss the idea of bringing on a consultant like yourself and how to know if it's a good idea for your dental practice or vet hospital more with Michael after the short break.
I'm Corey Brown and this is Provide's the Path to Owning It podcast. We're back with Michael Dinsio, founder of Next Level Dental Consultants, to discuss how to know if bringing on a consultant is the right decision for your practice. Michael, our listeners, I'm sure struggle with this question, is this the right thing to do or not? So, here's your chance. Tell us why hire a consultant.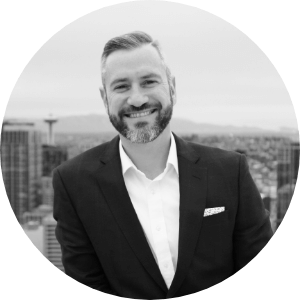 I mean, look, it's not it's not going to be some razmataz pitch here. At the end of the day, why you might consider a consultant like us is because we've just been through it so many times… experience. I think it's just experience. And the thing that I said, and even in the first section of our recording today, and that was that, you know, pick up all those tips and tricks from podcasts and articles and lectures. The pitfall of that exact advice is that you could listen to, even my podcast, listen to this podcast. The scenarios that we talk about in podcasting or articles or whatever, it's very broad strokes. It's not specific to you and your vision and your business plan and what you're trying to do and the market and the competition.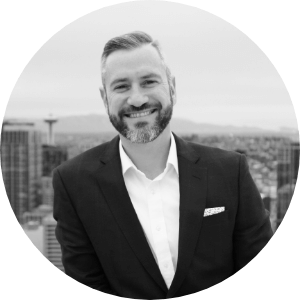 And all the things. How much cash you have on hand, right? I mean, do you have support? Do you have kids? Are you family planning? I mean, there's a thousand different variants. So if you take something that you heard from today's podcast and lived by it, it might not be right for you. And I think that's why consulting, because I've been through it with all different kinds of people, different walks, journeys, life, different visions, different business plans, you name it. And a consultant's whole job it to be a fiduciary and walk you through the entire process from start to finish and make sure that your vision is being accomplished but at the same time doing it in a way that's going to set you up for success and eliminate risks.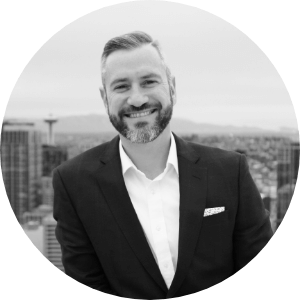 And the thing is, is if you go down that path by yourself, many people do and they'll be successful. You guys are all super smart people and there's a lot of great resources. But what's gonna end up probably happening is in some way, form or fashion, you might spend too much money, your vision gets a little lost with everybody fitting you in a box, of what everybody else is doing. Because I work with tons of professionals in the industry, across the country. When they get the call, they have their scripts, whether they call it scripts or not, it's the same stuff that comes out and what gets lost is you, the listeners, the doctors, trying to accomplish their dreams and execute their business plan and their vision, and that's what's different. And so, I've got an MBA, I love business, I've been through a lot of things, I've experienced some bad things, and I've experienced some really good things, and I think all of that helps my clients go from A to B with what they're trying to do, reduce costs, get to the finish line with their vision in mind and we're all running in the same direction and you know there's less stress so I know that's that I guess that is my pitch but that's as easy as I can say it is that you're gonna be more empowered and it's gonna be less stressful and you're gonna save some money.
What types of things do you help with as a dental consultant? What are the main things that you look for in a practice when they take you on?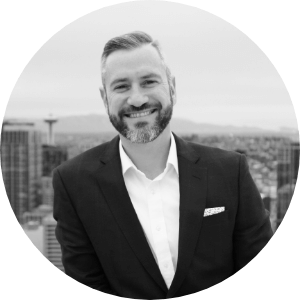 it's a tough question for me to answer because Next Level has grown into a much bigger firm than just a startup coach or an acquisition coach or a buyer rep.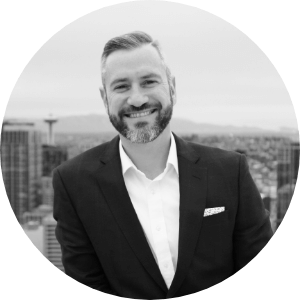 We have full practice management now. We have credentialing. We're doing billing. We're doing all kinds of stuff. But if I could oversimplify the answer here, I help doctors get into ownership the best way possible for them. I help them make the best decisions for them with reducing as many risks as possible, saving them as much money as possible, and then helping them become great business owners once they get the keys. That's what we do. I've got an army of coaches. We have a lot of people that specialize in each particular place of the practice. We have a front office coach, credentialing specialist, billing specialist, we've got dental assistants that work for us. I'm the business and marketing coach. So I think the thing that makes us a little unique is that Mike Dinsio doesn't try to be the all-knowing coach of everything in a dental practice because I don't. But I know certain things like really, really well. And then my team knows their things really, really well. And we frankly, we divide and conquer because that's our background, and that's what we're really great at. So whether you're looking to get into ownership, whether it's startup or acquisition, I help through that whole process. And then when you get the keys and you're a brand new owner and you don't know what the first steps are, we help you through that process as well.
Are there any sort of KPIs or key performance indicators that a practice owner should look at to know if it's time to retain a consultant?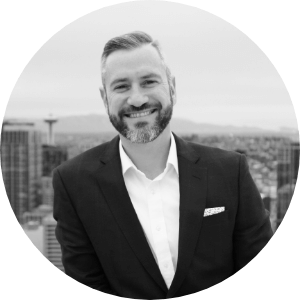 I would say that if you're not achieving the goals that you want, it's time to consider a consultant coach. I've never seen a practice that was perfect. In fact, there will never will be a perfect practice. If you're looking to improve a particular piece of your practice and you wanna work on that… just like lifting.
If you're like a bodybuilder and your calves are tiny, but your upper body's huge, like you need to work on your lower half, right?
The point is, is if you're trying to work on something, if it's leadership, if it's your hygiene department, if it's case acceptance, if it's collecting better, I mean, each one of these areas, you need intentionality and sometimes you need a coach to do that. And so that's the time that you might consider a coach. If you're just a complete train wreck, which we have some of those, big picture, you know, the profitability should be somewhere between 35 to 40%. And if you're not, you might need a consultant to get more profitable. Wages is really hard these days. Hiring people right now with the wages and the lack of bodies to fill in, we can help look at a schedule, produce more inside that schedule, control wages a little bit better. Depending on where you're at in the country, 35 to 40 percent is your profit range and if you're a GP and that's dental so but there's more with vet medical that we could dig into specifically.
Yeah, you know, you've mentioned, you know, costs and profitability a couple of times. How does a doctor justify the cost of a consultant with, rising supply and employee costs, like you mentioned, and insurance companies increasingly curtailing reimbursements for procedures? You know, how do how do they justify that?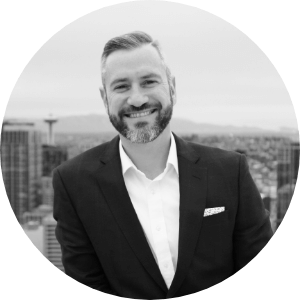 Great question. So the answer is simply, there's an opportunity cost of not, too. And so if your practice isn't kicking on all gears, it's an investment, just like investing into a piece of machinery that's gonna help you sell something or diagnose something better. That's an easy way to think of that. Consulting and coaching is the exact same process and thought. So if you want to invest to improve something, then the amount almost becomes irrelevant. We always say if we can't help you find a couple of crowns a month, then we're doing a terrible job as a consultant. And really, most consultants kind of fall on that range of a crown to two crowns extra a month.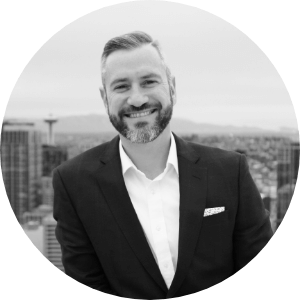 If you get a return on your investment and a consultant can show you how to get that return on the investment then then it's just really a decision that that you need to make and commit to but I will say this do not hire a consultant if you're not ready for it. Because too many times people hire me thinking that they're gonna have some amazing results and not put the work in. You can go to the gym and you can hire a trainer to help you with those skinny calves, but if you don't show up and if you don't put the effort in you're not gonna get the calves, right? And so do not hire consultant if you're not ready because we want it, sometimes, more than the client does. So if you want the knowledge and you want to know how, we can provide that. If you don't want to put the work in, then just don't waste the money.
Yeah. And how would they know they're ready? They might think that they are, but by the time you get to them, they realize this isn't gonna work. So how would they know?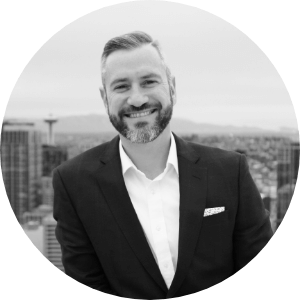 I think it's a pain level. You know, not to get all Tony Robbins on you, but people usually go towards pain or pleasure. So if you're in great pain, you need it. You almost don't have a choice, and sometimes you gotta get a loan to even bankroll it. But you're gonna be really serious.
I remember a couple times in my career where I was backed up into a corner and I had to fight my way out. Sometimes fighting your way out will get you the results you need. It worked beautifully for me. If you don't have to fight your way out and it's really just I want to up my game. I just want this I need it in my life. I don't know the answers. I don't know how to execute it. My team's telling me one thing, it doesn't feel right. I need a third party. Then that's it. But I would say just in general. If you're exhausted and you don't want to handle change, and you think a consultant's gonna come in and do it for you, that's when you're not ready for it. I can identify when you're not ready for it more than I can identify if you're ready for it. If you're ready for it, you're on fire, you're ready to go, you're pumped up, you're taking the advice, you're executing it, you're holding people accountable. That's when you're ready for it. If the whole thing freaks you out, you're not ready for it.
Well, you've given us a lot of great advice today, Michael, but let's end with what we like to call the Path to Owning It moment. What's one piece of advice you can give our audience, both dentists, veterinarians, medical professionals alike, that could positively impact their practice's bottom line?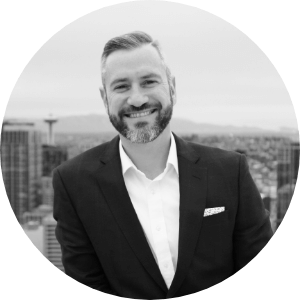 I would say focus on your schedule. I've found that doctors, clinical professionals, practice owners, they think adding days is just going to magically increase production. For those that are maybe as old as me, it's the movie with Kevin Costner and the Field of Dreams. If you build it, they will come. That is not how it works in our business. If anything, you probably need to cut hours and pack it in more. That's the majority of you. Some of you already have it packed to the gills and it's because you've lived by this philosophy but it's all about schedule. If you're not producing inside that schedule and you're not tracking a production by hour or day, you're probably not getting the most out of your team and the team is the most expensive cost you're gonna have. So if the team's not producing for you, then adding a day and increasing your wages doesn't fix that problem. It's usually the other way. So focus on your team, your hours, your production, and your schedule. Get the most out of it and you'll make more money. It's simple math.
Yeah, it's great advice, thank you. Michael, I wanna give you a chance to promote yourself a little bit. So we've mentioned your podcast. Can you tell our listeners where they can find you?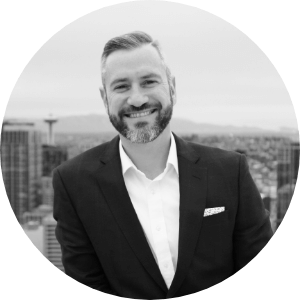 The easiest way is go to the website, dentalunscripted.com. We've got two podcasts, one's Startup Unscripted, and the other one's Dental Acquisition Unscripted. So two brands, two podcasts, they specifically talk about those paths, right? So if you want the startup route, go listen to the startup one, if you want the acquisition one, go there. Provide was on one of those and so go check that out to cross pollinate here. But great, great content. We try to keep it super unscripted and raw and I think the show does that.
Yeah, they're fantastic. If any of our dentists or vet medical professional listeners would like to employ Next Level Consultants, how could they get a hold of you?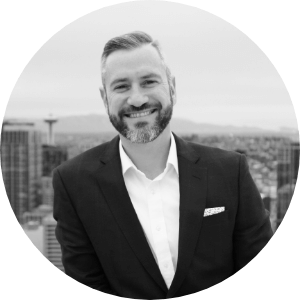 Go to the website at nxlevelconsultants.com. So nxlevelconsultants.com. Click on meet Michael and book an appointment. Get right on my schedule. I usually give you a free consult, kind of like a coaching, just like this. Just I'll give you everything I've got in that 30 to 40 minutes and if it clicks, it clicks, and if it doesn't, it doesn't. But I don't really hold back. I give you a free coaching call, we'll see what happens from there but that's how you do it.
That's awesome. Thank you, Michael. You know, we appreciate you sharing your expertise with us today. You've certainly provided a lot of value to our listeners, and thank you very much for joining us.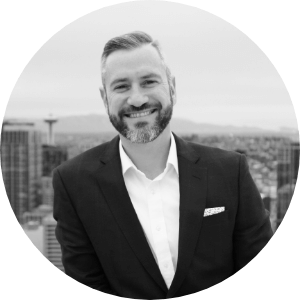 Yeah, thanks Corey, and you guys got a great thing going so keep it keep it up as well.
Thank you for joining us for this episode of The Path to Owning It. If you're ready to take your practice ownership dreams into your own hands, be sure to visit get-provide-dot-com to pre-qualify and browse our practice marketplace, or check out our news page for more helpful resources.
The Path To Owning It is brought to you by the team at Provide, with production assistance from Sarah Parkey and Slide Nine Agency.
And it's produced by Podcamp Media, branded podcast production for businesses. Pod-Camp-Media-Dot-Com. Producer Dusty Weis. Editor Emily Kaysinger.
For Provide, I'm Corey Brown. Thanks for being on the journey with us.
Provide, Inc. is a wholly owned subsidiary of Fifth Third Bank, National Association. All opinions expressed by the participant are solely their current opinions and do not reflect the opinions of Provide, its affiliates, or Fifth Third Bank. The participant's opinions are based on information they consider reliable, but neither Provide, its affiliates nor Fifth Third Bank warrant its completeness or accuracy and should not be relied upon as such. This content is for informational purposes and does not constitute the rendering of legal, accounting, tax, or investment advice, or other professional services by Provide or any of its affiliates. Please consult with appropriate professionals related to your individual circumstances. All lending is subject to review and approval.
Expert tools of the trade
Get the financial tools you need to build the practice of your dreams (you've got this!).
Pursue an ownership journey with Provide
Get qualified for our veterinar loan products in as few as two minutes
Pre-qualify
Find the right practice for you
View thousands of active listings from top brokers for veterinary hospitals across the country.
Browse listings