23. How to negotiate your commercial real estate lease like a pro
With Joseph Rossi
When it comes to legally binding documents, there are no do-overs. What you sign is what you get – sometimes for the next 10, 15, or even 20 years!

When it comes to negotiating a commercial real estate lease for your new or expanding practice, you'll want to make sure your i's are dotted and your t's are crossed long before you start negotiating with a landlord.

And, luckily, we know an expert.
Meet our guest
Joe Rossi is the founder and managing partner of Joseph Rossi and Associates (JRA). With strong personal and business ties to the Chicago area, Joe has an innate understanding of the value of real estate and the importance of location.

Since its inception in 2011, JRA has earned a reputation as a top firm representing healthcare professionals. JRA offers services that address an increasingly diverse set of challenges faced by practice owners, and has completed over 350 real estate transactions in the past decade.
In this episode
Factors you should consider when selecting a location for your practice
How to determine what monthly rent you can afford
Important lease terms you should know, like tenant improvement funds and lien waivers
The ins and outs of construction in a leased space
Common leasing pitfalls practice owners should avoid
Episode transcript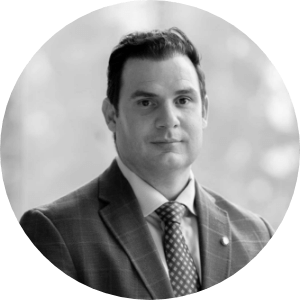 When thinking about where to open up your practice, look at all the macro demographic factors, but also take into consideration the X factors
:
the energy, the intangibles of the site. Those are the sites where your practice is going to grow exponentially faster.
I'm Corey Brown… and this is Provide's The Path to Owning It podcast, where I sit down with trusted industry experts in Provide's network to give you the tools and advice you need to take your practice ownership dreams into your own hands.
From owning your own practice, to expanding or improving an existing practice, we'll help pave the way for you to achieve your dental or veterinary career dreams and guide you through all the nuances of the practice ownership journey.
Please make sure to follow us on Apple Podcasts, Spotify, or wherever else you listen.
Today we are joined by Joseph Rossi, founder and managing partner of Joseph Rossi & Associates, also known as JRA. Growing up in Chicago, Joseph helped out with the family business in retail furniture and real estate. While learning about the businesses from his father, Joe came to understand the value of real estate and the importance of location. As his career evolved, he focused on healthcare real estate and became Chicago's go-to expert. Since its inception in 2011, JRA quickly earned a reputation as the top representation for healthcare professionals. Over the past decade, Joe has grown JRA to offer services that address an increasingly diverse set of challenges faced by practice owners. Joe has completed over 350 transactions with passion and pride, and greets every morning with enthusiasm, more prepared than ever to take on a new challenge. Joe, thank you for joining us today. It's a pleasure to have you on our show.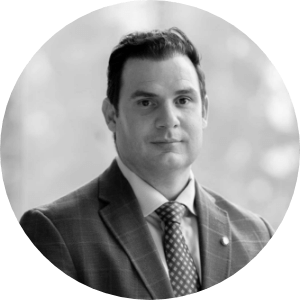 Thank you, Corey, pleasure being here.
Yeah, you know, let's say you wanna open a practice. You're set on doing it, you have a really strong vision of what this practice looks like. How do you translate that into the available real estate for your new practice? What are the intricacies of navigating a commercial real estate lease? You know, I'd like to talk about what happens between visioning and opening day. So let's start with all the factors to consider when selecting a location. What kind of demographics do you look for generally?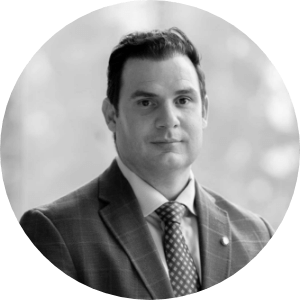 Generally, we look for demographics that match the practice owner's vision. So the location in terms of density, visibility, characteristics of the population are all huge factors that we take into account when we're exploring locations for practice owners.
Do you have an example of what that might look like?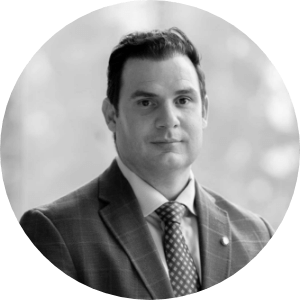 Certainly. In your practice vision, you envision how the practice looks, who you're gonna cater to, what their income levels are, what's the general area look like, is there older or younger people, what is the brand of the practice trying to display? What is the accessibility and visibility of the location of the practice are all, you know, huge factors in exploring locations for practice owners. And then one of the biggest factors is, do you need to be in a retail setting or an office setting? And determining that is kind of the driving force of how we show our clients properties.
Yeah, and how do you determine if you need to be in urban versus rural or even a suburban location? When does that come into play?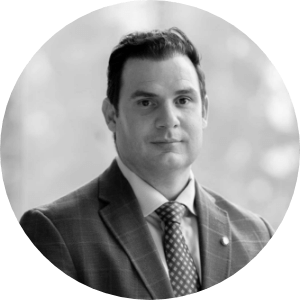 Well, that comes into play pretty early. It's probably one of the first questions that we ask. And generally, if you already have a practice vision, you know if you're gonna be in a suburban area, a rural area, or an urban area. And there's a lot of pros and cons between those all different area types. But coming down to where do you wanna live, how long are you willing to travel each day is usually a consideration that's kind of already thought through to the potential practice owners that we work with. And you know there are pros and cons of all of those different types of areas but usually doctors kind of already have that if they have their practice vision in order.
What are some of the pros and cons that you had mentioned there between the different areas?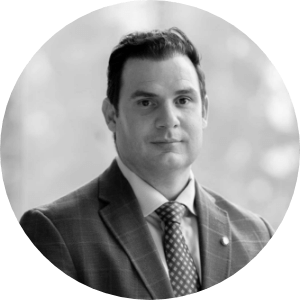 Density, for example, an urban location is going to be a lot denser. You're going to have more competitors. If you like what urban life has to offer then you'll want to be in an urban area. But the site selection process in an urban setting is even more important than a suburban or rural area because the patient has so many other options and there's so many other competitors branding their practice. You could stand out by your location. And in an urban area, when the patient has a lot to choose from, the site considerations are even more important. When you're in a rural area, there may not be another practitioner that you're competing against. And availability of sites is going to be a lot less. They're going to find you anyway because you may be one, two, or three practitioners to choose from.
So let's say we have researched our demographics, we know what type of area we wanna be in. Next, I would think would be kind of selecting the real estate to house your practice. So where does one start when looking for spaces?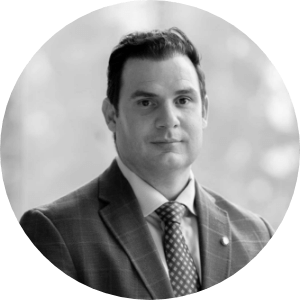 Well, it's important to explore and explore many options because if you don't explore, it's very hard to measure and have a benchmark of what your options actually are. Some spaces that you look at, it may seem very expensive at first, but after looking at 50 properties, the economics seem a lot more in line with what your expectations are. But having a lot of options to choose from and talking them through with our clients makes them better decision makers on the final site that they do select.
In today's market, is there still an opportunity for potential buyers or lessees to actually see enough properties to kind of make that decision?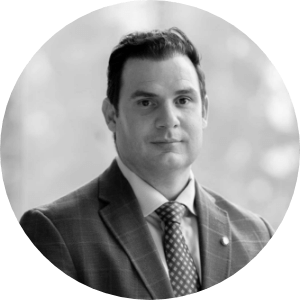 Yes, and typically when we have a new client, they've already have some sort of either demographic report or idea of where they're going to go. These reports, they only really take into account a fraction of the consideration that somebody is going to actually consider when selecting the site. The demographic reports are very macro. They don't really give you that down to the street type of analysis that you need. Like a demographic report can't tell you if there's heavy traffic coming into a mall, if the site has a really good energy, if a certain retailer that you're close by is gonna feed patients into your practice, it doesn't really take into account the intangibles. And by knowing the layout of the land and how and where these sites are set up, working with somebody who's knowledgeable in finding spaces is going to help you decide on that X factor or factors that aren't really taken into account from a demographic report.
And how can the building or the space that you choose affect your project, let's say in the short term?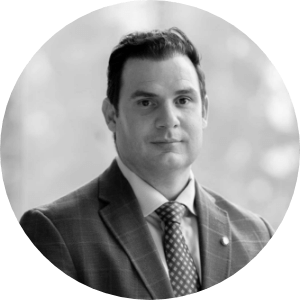 It's huge. Your location is unique to you. Your competitor can't have the same location you have. So whether it's short-term or long-term, the location affects really every other part of the practice. So I wouldn't necessarily say there's a short term or long term perspective. In the short term, for like a general dentist, for example, they tend to go into high visibility, high exposure malls with good co-tenants around them. Those sites tend to be more expensive than an office setting or an older type of retail building. The gain from paying the higher rental rate is it will feed patients to your practice much faster than if you were in an inferior location. The more you pay for your space, the more it should help drive patients to your practice. So that's just a key consideration.
Yeah, and for such an important decision, because this could be your practice for the next, what, 20, 30, 40 years? How do you know confidently that this is the right space?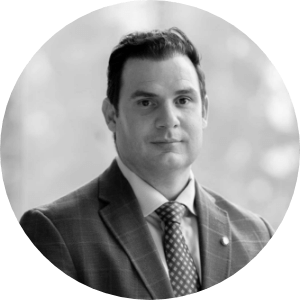 Yeah, there's a number of things and it basically comes down to the energy of the site. Being by a grocery store, by a Starbucks... street visibility where your practice brand could constantly be reinforced is worth its weight in gold. How do you measure the energy of a location? I think in its simplest form, you sit outside of the vacant storefront and... Is there activity? Are there people shopping? Are there people walking by? Is it busy? If you're in a busy retail setting, your practice will grow infinitely faster than if you're in an office setting or somewhere where people cannot see you. And for a startup doctor, location, location, location is a huge factor. If you pick out an excellent location, you can even be not as good as other parts of your business and still be successful. A high visibility, high traffic location could be a key factor to your success.
That's a great point, Joe, thank you. So let's say we found our space now. Let's start talking a little bit about the economics of the lease, like you mentioned earlier. Starting with the first one, how do you know how much you can really afford?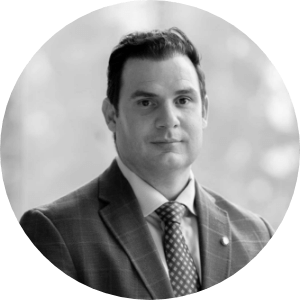 You kind of need to reverse engineer it. And it's like, what's your goal for this practice in the long run? Because initially your rent is going to be a very high portion of your expenses. And, you know, the traditional accounting world of medical practices would say your rent should be somewhere around 5% of the total revenue. That number is a lot higher on a retail startup location. If you plan on producing a million dollars in your practice, if the rent is 10% of that, that's 100,000. The rental rate as a portion of your collections tends to be somewhere between five and 10%. But it really matters on where you see the practice long term. The rent is going to feel really high initially. And as the practice matures and grows, that rental rate is going to get very manageable. And if the rental rate is high initially, it should be the driving force of bringing people in to the practice. Like if you're in an excellent location, you don't need to spend as much money, if any, on marketing. So it's all kind of relative to patients coming in the door and the collections. The good sites are gonna feel really expensive initially, and as the practice matures, that gets a lot easier to manage.
Yeah, I think that's really important for our providers to remember, you're always going to be busier and grow your practice, so in the long run, that rent is not gonna seem so high, like you said. We're hearing a lot about tenant improvement or TI dollars. Does receiving those, is that part of every lease or does it really just depend on your market?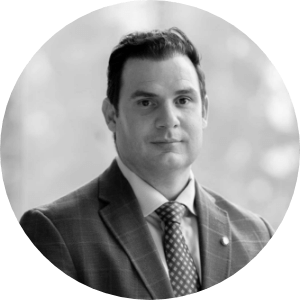 It really depends on the landlord. Some landlords pay TI allowances, which are basically cash that the landlord reimburses you for your investment within the space. And depending upon how the landlord operates kind of depends on if and how much TI dollars they're going to give you. And there's... a number of considerations to think about in terms of T.I. dollars, whether to take them, whether or not to take them, if they're even available. You know, landlords that are more of developers and have like institutional investors tend to be ones who structure the lease economics with large T.I. allowances, where smaller landlords that are more mom and pop tend to not give as much T.I. dollars than some of the larger landlords or developers. But it's really all relative to the building. And it's not something you can classify by a market or a geographic. It's really unique to that property. I would say age of the building is probably a very big factor on if an allowance is given or not. Newer buildings tend to be owned by larger, more sophisticated landlords, and those are the type of landlords that will incentivize you with cash incentives, hense T.I. allowance.
And what types of improvements do TI dollars typically cover? Are there any restrictions?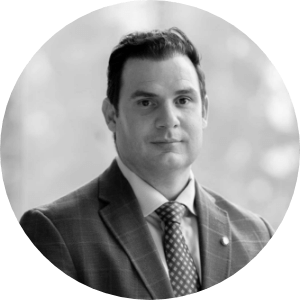 There's really no restrictions, but they are usually tied to your leasehold improvements. So any plumbing work, any electrical work, HVAC work, any of the raw building improvements are tied to an allowance. No landlord is really going to give an allowance that is greater than the amount of what the practice leasehold improvements are. So there's always certainty that you're going to get the entire allowance. The landlord typically will make you prove that you spent the amount of money of the allowance on construction and you provide them a lien waiver and then they reimburse you for that cost. But look at TI allowance as basically cash incentive from a landlord, because that's what it is in its simplest form.
Understood. You mentioned lien waivers. How do they affect the TI dollars being paid out?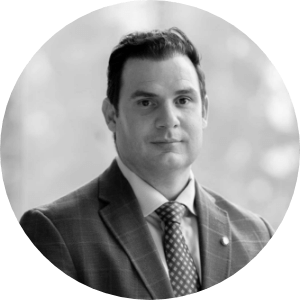 The lien waivers are really just the process in order to verify that the money has been spent according to what was agreed upon in the lease. Moving back to like TI dollars, the big question on allowances, how much do I need and should I take it from the landlord? In addition to the TI allowance, knowing if the TI allowance is good, bad, it really depends on how the unit is being delivered to you. The huge dollar amount in the lease transaction is in the construction. And landlords deliver typically what they call a work letter. And in this work letter, it outlines how the space is going to be delivered to you. Like for example, we're going to give a seven ton HVAC unit. We're going to give a 300 amp electrical service. So the less work a landlord does, the more willing they'll be able to give you more TI allowance because you're going to do the work. So the TI allowance is relative to how the space is being delivered, how much your rent is and then just market conditions on how bad the two parties want to make the deal.
That's a great point, thank you. So let's say that we've kind of worked our way through negotiating this lease. I'm sure timing of certain things is going to be really important. So can you talk about some of the nuances around when and when not to do certain things when dealing with a lease?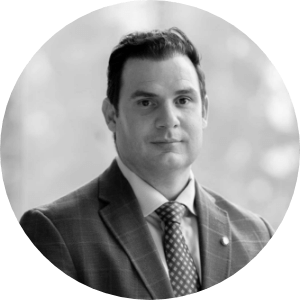 Sure, And it's… don't sign a lease until you really understand and know every variable accounted for and when it's going to happen. Typically, when we see doctors get into trouble with timing of their lease is they've signed a lease and they now take months to finalize and get permitting and hence lose out on all their free rent period. Everything you do before the lease is signed is a free period and a time for you to prepare and optimize this project that you have underway. After the lease is signed the lease will have a structure where there are set periods that are eating into your free rent. So understanding how much it's gonna cost you, how long it's going to take to get the permitting and start constructing is a huge factor that should be done before the lease is executed. After the lease is executed, you really lose all of your leverage and you're on the landlord's clock and all of these things are preventable and controllable by the practice owner and their team. As long as you plan accordingly and prepare you should never eat into your free rent and you should optimize all of the time incentive that the landlord has given you.
When thinking about timing and construction, how long does that process normally take? That way we can kind of think about planning ahead and getting the most out of our free rent period as possible.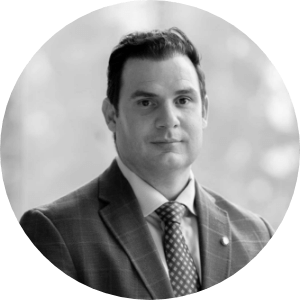 Right. Well, you know, the construction period, I kind of put them in two categories, like there's the planning phase and then the actual construction. The actual construction should take four to five months, but that's from when a permit is received. Now, how long it takes from you and your contractor decide that you're ready for the permit. You know, that could take a couple weeks, it could take months. If you're diligently moving along the process, but if you're not moving forward or not making decisions, you could kind of get in a bottleneck and that process could take a very long time. And in addition to the signing of the lease, A huge factor of the economics of the transaction is, having your contractor go into a space, look at what the landlord's delivery is, and then quantifying how much it's going to cost to get the space from its current condition to practice ready and you should have a good handle on that. If your contractor doesn't properly review the space conditions, that can cost tens of thousands of dollars. There's huge dollar value in how a space is delivered to you and knowing how much it's going to cost to get it up to practice condition.
Yeah, Joe, you know, we've talked about how to locate the space for your healthcare practice and some lease economics, but when we return, I'd like to continue our conversation and dive into more specific details that our listeners should know. More with Joe Rossi right after this.
I'm Corey Brown, and this is Provide's the Path to Owning It Podcast. We're back with Joe Rossi, founder and managing partner of Joseph Rossi & Associates, to talk more in depth about what happens after your commercial real estate lease is signed, from starting construction to project completion. You know, Joe, you hinted at this a little bit earlier, but when planning construction projects on leased commercial real estate, what permits do you need, and who's responsible for making sure that you get them?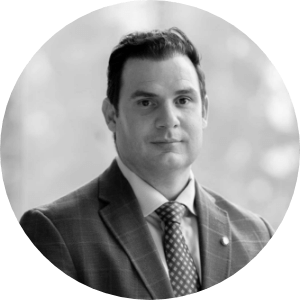 Generally, your general contractor is going to be responsible for applying and picking up all of the permits from whatever the municipality is, and they'll kind of lead the charge on that. You're more of a supportive role. The contractor that you're working with should be pretty familiar with this process, and like a great question to ask them is, how long is the permitting gonna be, what is entailed, and their answers should come off very confidently. I would be concerned about a builder who couldn't answer that question with confidence.
Yeah, that's great advice. How long typically do permits take of these kind?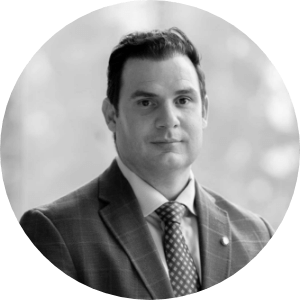 Well, we're dealing with local government, municipalities. Every one of them is unique. You know, some municipalities, you need a special use permit to put a health care facility in certain locations. Most of them, the use is pretty much just approved, but there could be parking requirements. Every village is different and every village has their own nuances. So as real estate brokers, we're kind of responsible for verifying that your use is allowable in a particular location and every village is unique. And it's something that needs to be done on every single transaction. You know, even sometimes we were surprised at some of the red tape that the villages would make you go through to get to get an office approved. But you got to check with the local municipality and you can't leave it to chance because you do risk the catastrophic that you've signed a lease and now your particular use is not allowable at this location, then you have a pretty major problem on your hands.
What happens then? Is there a way out of it if that is the case?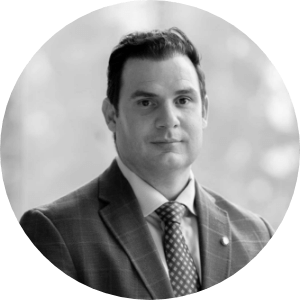 Once you sign a lease, it is a legal document and there really is no turning back. So throughout your entire practice journey, you're gonna be dealing with a lot of different vendors, a lot of paperwork, a lot of time investment, but none of it really... has a firm commitment to it until you sign that, you know, five, 10, 15 year lease. Once you sign that document, you're bound by it. And most of the landlords that I've ever dealt with, once you sign a lease, it's iron clad and there is no turning back. Be very careful and have confidence and know that you've uncovered every stone. You should have the whole project kind of pinned down to a T before a lease is signed.
That's the importance of having good industry partners on your team, like a broker, an attorney, and CPA, et cetera, right? To make sure that that process goes smoothly and that doesn't happen.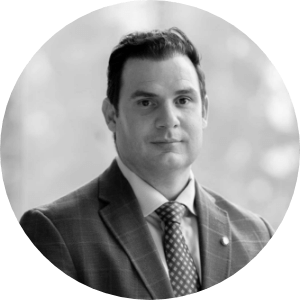 Yeah, 100%. I've never seen somebody sign a lease and then not be able to do their particular use in that space. And even your attorney could put in clauses that this lease is contingent upon a village approving the use. So to answer your earlier question, your out would be to build a contingency within the lease that says for whatever particular reason this use is outlawed by a village that you won't be bound to that lease would be the easiest solution. But a lot of landlords won't want to put that language into a lease.
So let's say we're confident we've signed our lease, we've started construction, it's almost finished, we're ready to take possession of our new space. Can you talk about how that unit needs to be delivered? You mentioned it a little bit earlier, and how does that tie into the TI allowance?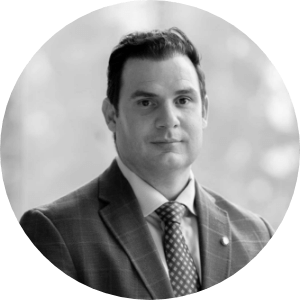 Sure, when we're negotiating a letter of intent, commonly known as an LOI, within that LOI, it has all of the key factors of the lease, like the rental rate how much free rent we're going to get, how much TI allowance we're going to get, the security deposit, who's signing the lease, and a number of other factors. And one of the major factors is how the unit is going to be delivered in terms of mechanicals, the HVAC, the electric, the storefront, the floor. All of those conditions are negotiated in the letter of intent and I really look at just as any other economic issue like rent, you know, when we negotiate how the unit is going to be delivered, it's a dollar value type of negotiation. And in your letter of intent, it's going to state this is exactly what the landlord is going to deliver. And sometimes those delivery items are already installed in the space and sometimes they're not. If they're not installed, then after the lease is executed, the landlord then needs to do some work according to the work letter. After the lease is signed, the landlord will start their work. Once the landlord's work is complete, then the tenant, practice owner will start their work after the landlord's work has already been completed. If the landlord needs to do some work, it's not the worst thing in the world because it kind of buys us more time. While the landlord is doing their work, you could be preparing to do your work, giving you more time to prepare.
Yeah, that's great advice, Joe, and thank you for giving us all the ins and outs of lease negotiations and how to navigate that. I mean, you've been involved in hundreds of health care specific transactions. What are some of the common pitfalls that you've seen that you can share with us?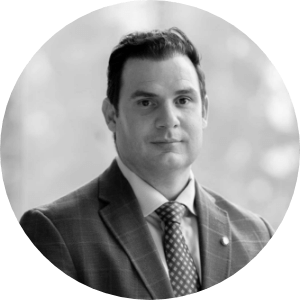 Common pitfall is looking for a perfect unicorn type of opportunity. Every location is going to have challenges. The economics or the project cost or a vendor you're working with is not going to be perfect. It's about deciding what imperfectness can you deal with to be a practice owner? And inaction from everything not being perfect can delay practice ownership and maybe sometimes not even make it achievable. You know, we often have practice owners that we work with for years before they find the right opportunity. And the right opportunity may have presented itself a long time ago and the inaction of not acting actually becomes a detriment because you're waiting for the perfect opportunity. It's never going to be perfect. You have to feel that you've outlined the important variables, you've done your due diligence, you surrounded yourself with the right people of the right character to help you make this decision. And by the end of our process with our clients, they usually are very confident in what they're doing because they know and you feel that you've done your homework, because you've talked about so many different scenarios regarding the project, that the thoroughness of it and the conversations gives you the confidence to move forward.
That's well said, Joe, thank you. You know, we focus mainly on leasing space for your healthcare practice. I'm just curious on when you think it makes more sense to purchase real estate for your practice, or if it ever does.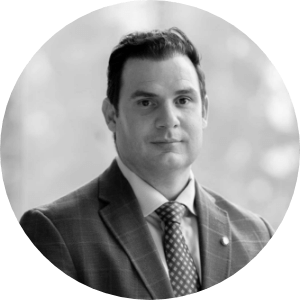 As a practice, we suggest that any practice owner looking to start up should explore all options the market has to offer. With purchasing a property, there becomes a lot less options to choose from. And of those options, they tend not to be the best of the best locations. As a startup doctor, it's all about growth. And when selecting a location, the biggest question you have to ask yourself is, is this location going to accelerate my growth? And those locations either tend not to be for sale or they're in the tens of millions of dollars… there's just less availability for good sites when you're purchasing. Now if you're in the later stages of your practice career and you're not so much focused on growth, but more focused on maintaining your well-oiled machine, a real estate purchase option becomes a lot more viable, and it's looked at through a lot different lens than if you're early in your career. And also, depends where you are. In a rural area, a purchase is a lot more viable than in an urban area. So the answer really is, there is no right and wrong. It depends on your situation. You want to go in the location that is the best for your practice, regardless if its for lease or for sale. Pick what's best for the practice, because that is going to give you the most benefit. And don't get emotional about wanting to buy or lease. We often see doctors who, I only want to buy my real estate, and there's not much logical decision behind them wanting to purchase. Let's explore all of the options and let the best property rise to the top through our due diligence, whether it's to purchase or for lease.
So the old verbages are correct. Location, location, location is really king, huh?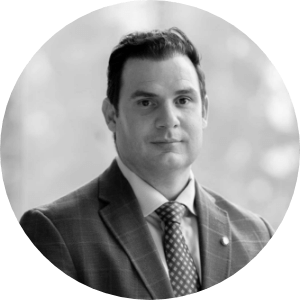 It's probably the biggest, one of the biggest factors in choosing a good location is going to really set you apart and again, nobody else could take it away from you. It's unique to you. It gives you a competitive advantage in a marketplace that nobody else could have it. So when thinking about where to open up your practice, look at all of the macro demographic factors, but also that don't not take into consideration the X factors, the energy, the intangible of a site. Where there's high visibility, high traffic, high energy, those are the sites where your practice is gonna grow exponentially faster than being in a location that doesn't. It is not that much more expensive to be in a very good location, to be in an average location. What you're gonna pay incrementally is gonna pay itself back to you tenfold and quickly.
That's very well said, Joe. For our aspiring owners who are listening and would like to use JRA for their new practice, what's the best way for them to get ahold of you?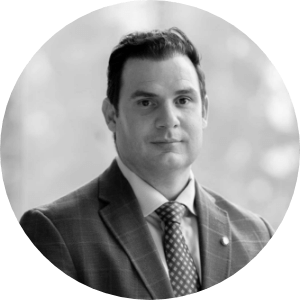 The best way to get a hold of me is my cell phone, 312-953-3553, or you could email us at jrossiandassociates.com, go to our website and check us out. But we love talking to potential practice owners and helping them navigate all these different factors. And we also sell practices. So we understand the challenges and the options of purchasing a practice and starting one up. That's really what makes our firm unique. Having that understanding of practice acquisitions and practice startups and expansion gives us a really unique edge.
Well, Joe, thank you for taking the time to dive into the details of navigating the lease for your new healthcare practice. You're absolutely the right person to share your thoughts with our listeners, and we just really appreciate you taking the time.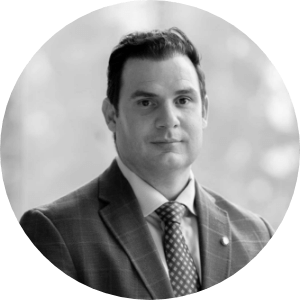 Thank you for joining us for this episode of The Path to Owning It. If you're ready to take your practice ownership dreams into your own hands, be sure to visit get-provide-dot-com to pre-qualify and browse our practice marketplace, or check out our news page for more helpful resources.
The Path To Owning It is brought to you by the team at Provide, with production assistance from Sarah Parkey and Slide Nine Agency.
And it's produced by Podcamp Media, branded podcast production for businesses. Pod-Camp-Media-Dot-Com. Producer Dusty Weis. Editor Will Henry.
For Provide, I'm Corey Brown. Thanks for being on the journey with us.
Provide, Inc. is a wholly owned subsidiary of Fifth Third Bank, National Association. All opinions expressed by the participant are solely their current opinions and do not reflect the opinions of Provide, its affiliates, or Fifth Third Bank. The participant's opinions are based on information they consider reliable, but neither Provide, its affiliates nor Fifth Third Bank warrant its completeness or accuracy and should not be relied upon as such. This content is for informational purposes and does not constitute the rendering of legal, accounting, tax, or investment advice, or other professional services by Provide or any of its affiliates. Please consult with appropriate professionals related to your individual circumstances. All lending is subject to review and approval.
Expert tools of the trade
Get the financial tools you need to build the practice of your dreams (you've got this!).
Pursue an ownership journey with Provide
Get qualified for our veterinar loan products in as few as two minutes
Pre-qualify
Find the right practice for you
View thousands of active listings from top brokers for veterinary hospitals across the country.
Browse listings