Resources
How to create a company culture that helps your dental practice thrive
Jess Fogal, Provide head of marketing & culture, has some great advice on how to create a meaningful culture in your dental practice.
Can you tell us what your role at Provide as head of marketing and culture means to you?
First, it means I'm one of the luckiest people I know! Second – beyond getting to work alongside amazingly talented individuals at a truly great company – it means Provide deeply cares about the customer and employee experience. By having these arms of the business under one umbrella, Provide is essentially saying, "How we market ourselves externally should be aligned with how we act internally, creating each touchpoint and interaction with our mission, vision, and core values as the foundation."
Just like the culture we foster with our employees – which is one of authenticity, empowerment, and compassion – so is our view on marketing. While many marketing teams focus on lead generation and rely on tactics driving toward that, including gated content ("You want this resource? Give me your email first!"), purchased lists ("I know you don't know who we are, but we paid for your info so …" ), drip campaigns ("Here's your fifth email in two days – you're welcome!"), the list goes on, we've decided to spend our time creating helpful content (like our podcast and blog, for instance) for the entire practice ownership journey – not just the parts we make revenue from – and offer that to dentists when and where they want it without asking for anything in return. Why? We want our communities' dentists to know practice ownership is within reach and, not only help them get there, but also be very successful once they do. The trickle-down effect is what we care about at our core, and it's right there in our vision – "enable healthcare providers to … improve the industry's standard of care." You just don't see this approach to marketing – and you surely don't get the opportunity to lead this type of marketing strategy – many places. It's incredibly special and fulfilling.
How is Provide's culture different from that of a traditional lender?
When I think about what differentiates us, there are three core values that stand out: empowered, bold, and innovative. These building blocks of our culture create a unique experience in that: 1. We're not afraid to try something new if we believe it could positively impact our customers or employees; 2. We constantly look for ways to evolve our products and processes for the better – even when it means being a bit unorthodox; 3. Our team knows they have the ability and autonomy to speak up, take charge, and – most importantly – make things happen.
When you combine these things with top-notch talent (who also happen to be such good humans, in general), you create a company full of people showing high levels of enthusiasm for our mission and the drive (and ability) to execute on the work supporting it. One without the other isn't that helpful, and a lot of companies seem to operate on one side of the spectrum: great ideas but little output or lots of uninspired output. Provide is unique in that our team can take a great idea and run with it, ultimately improving the experience for everyone involved.
I want to share a few snippets from customer testimonials with you …

"… I came to Provide for a second opinion, and they were absolutely amazing. They made this journey so easy that I would only use Provide …"

"Easy to use, visually appealing, works as intended. This is what I would expect from a bank in 2023."

"Best part was how personable everyone was. I didn't feel like I was being taken for a ride or
like another number. I felt like everyone was diligent in helping me achieve my goals."

How does our culture cultivate these customer experiences?
One of my favorite stories to share with new employees is why we decided to update our mission in late 2021. The change was so small that it would likely go unnoticed by most, but the reason is incredibly important when figuring out just who Provide is and what our customers can expect when working with us. The original mission was "Financially empower healthcare providers through technology and service." The updated (and our current) mission is "Financially empower healthcare providers with great people and innovative technology."
While we did take the opportunity to add some flattering adjectives (can you blame us??), the important change was that we now lead with our people versus technology. When we sat down and discussed what really made us different, we realized it was the team we'd built, and this was proven by the testimonials we'd received from providers. Yes, our technology creates a smooth, seamless lending experience for our customers that's relatively unheard of in the market, but it's our people that make us stand out. We've been so fortunate to attract long-time dental industry veterans as team members, that we've truly created a community of experts for our dentists to tap into throughout their practice ownership journey. This deep and specific knowledge – paired with living our core values – is what helps us offer the very best experience to our dentists, reflected in the snippets above.
How would you encourage a practice owner to create a meaningful culture?
If you're new to ownership or looking to improve your existing practice, take the time to sit down, really think about what type of culture you want, and build (or rework) your mission, vision, and values around that. Then, with every important decision you make – from impacting a patient to an employee to your community – start with those in mind. A culture cannot be created through words alone; it has to show up in your decisions and actions.

Do you believe a healthy culture is required for a dental practice to be successful?
Absolutely. While you may be able to run a dental practice successfully for a short while without a healthy culture, it's only a matter of time before the pieces will crumble: People will burn out, you'll lose employees to better opportunities, patients won't feel satisfied, etc. It takes work to prioritize building and maintaining a healthy culture, but I truly believe it's some of the most important work you can do … both for everyone involved and the financial health of your practice.
—
This content is for informational purposes and does not constitute the rendering of legal, accounting, tax, or investment advice, or other professional services by Provide or any of its subsidiaries or affiliates, and it is being provided without any warranty whatsoever. Please consult with appropriate professionals related to your individual circumstances.
All lending is subject to review and approval. Provide, Inc. is a wholly owned subsidiary of Fifth Third Bank, National Association.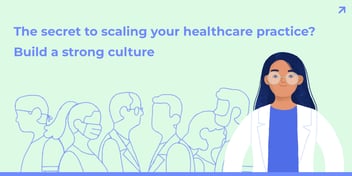 Great people and culture will differentiate your practice from the rest.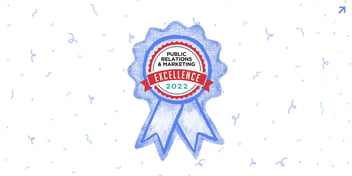 The Business Intelligence Group announced Provide's Senior Director of Marketing and Culture Jess...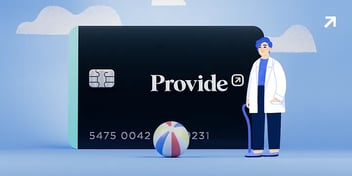 Provide, Inc. is pleased to announce the release of the Provide Card.