29. Define your practice roadmap and reach the destination you envision
With Dr. Richard Low
Growing a healthcare practice is a journey.

If you want to be successful, it helps to start with a destination in mind.

Thankfully, other providers have been down these roads and have learned from the decisions that ultimately led them to where they wanted to be.

In this episode, we're going to share their journeys so you don't have to learn those same lessons the hard way.
Meet our guest
Dr. Richard Low is CEO at Shared Practices, a consulting firm that helps dentists nationwide buy and scale their practices through coaching, from single-doctor locations to multi-doctor large practices.

Dr. Low started Shared Practices as a podcast to help young dentists buy and run their own successful practices, and it quickly became the No. 1-rated dental podcast. And in 2021, Shared Practices Group was founded as the fastest-growing implant group in the nation, with 23 locations and another 15 planned by the end of 2023.
In this episode
The six practice types, or "avatars," that he identifies for practice owners to emulate or avoid, depending on their goals
How to determine which practice type is best for you
How to build toward the right kind of growth for your unique practice
Certain business pitfalls that practice owners should avoid
How to know when your practice is ready to take the leap from one practice type to the next
Episode transcript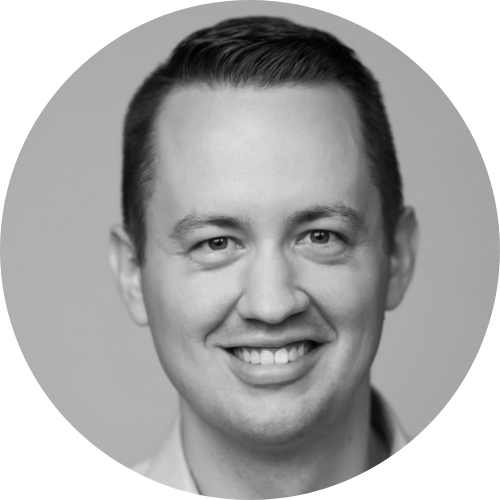 Decide what kind of life do you want to live in terms of this way that we get to do dentistry. Do you want to be a clinician first and an entrepreneur second, or do you want to be an entrepreneur first and a clinician second? And if you can figure that out, you're going to have a predictable path to growth.
Welcome to The Path to Owning It podcast by Provide, hosted by me, Corey Brown, a marketing leader at Provide with over a decade in the healthcare industry.
If you've found us, you're likely an aspiring or established healthcare practice owner looking for tools and advice to begin your journey or take your practice to new heights.
And you're not alone. So to help you achieve your practice ownership dreams, twice monthly, we'll tap into our unparalleled network of industry experts… who will join us on our quest to provide the answers to your most pressing questions.
Like what you hear? Follow us on Apple Podcasts, Spotify, or wherever else you listen.
Today, we are joined by Dr. Richard Low, CEO at Shared Practices. He started Shared Practices as a podcast to help young dentists buy and run their own successful practices, which quickly became the No. 1 rated dental podcast. Shared Practices now helps dentists nationwide buy and scale their practices through coaching, from single-doctor locations to multi-doctor large practices. In 2021, Shared Practices Group was founded as the fastest growing implant group in the nation, with 23 locations and another 15 planned for the rest of 2023. As CEO, Dr. Low still loves podcasting and hearing the stories and struggles of dentists at all phases of their careers.
Richard, so happy to have you here today. Thank you so much for joining us and taking the time.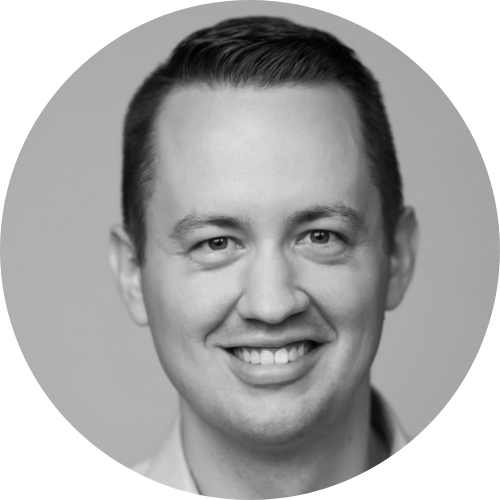 Yeah, of course. I applaud you to be able to like read an entire bio. I don't have the attention span to read my guest bio because something will come up. And then I'll be like, Oh, tell me about that. And then we never read the rest of the bio. So it's hard to do. I'm impressed.
Well, thanks. I appreciate that from one podcaster to another. You know, it was funny, we talked a lot about this episode, went back and forth a little bit. And it wasn't until this weekend that I got just really inspired to talk about this topic, defining your practice roadmap and how do we get to that place we've always envisioned for our practice? And I couldn't have done that without something that you sent me. So I just want to dive right into that. Shared Practices just released this book titled, "Dental Moneyball." Right? Can you just tell us a little bit about that?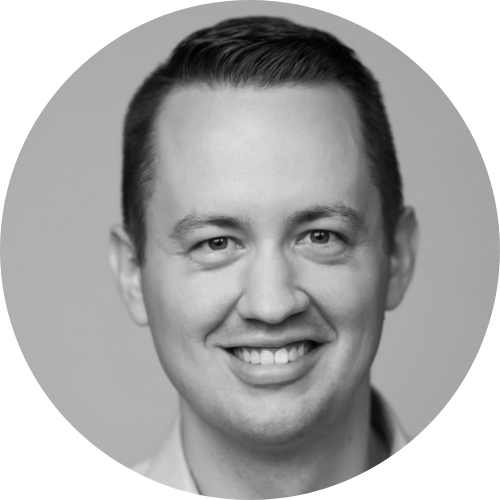 Yeah. So, we feel that we have discovered a framework within dentistry that allows us to look at how you run a dental practice, how you think about practice ownership in a completely different way with a different set of metrics rather than the reverse profit and loss statement from your accountant and, and all of a sudden it's like, okay, I know what I did last month, but that doesn't help me drive where I'm going in the future. So that, that is what we've created is through coaching, through seven years of podcasting and doing this ourselves. We figured out, okay, here's how you predictably grow practices from one to two to three doctors. Let's put it in a book. So it just came out this month. You're in the very first few copies that I've personally sent out to people. So I'm excited to dive in on this.
Yeah, I mean it was a super easy and interesting read, so it was really my pleasure. So not only does this book kind of discuss in detail how to use these data-driven approaches to grow a practice, but it really clearly defines six different avatars, into which most practices fit, right? So I thought it would be kind of a cool exercise and really beneficial for our audience to learn about this concept and determine the avatar for their current or future practice. Can you go over the concept of the practice avatar roadmap and how that fits in with Shared Practices' growth philosophy?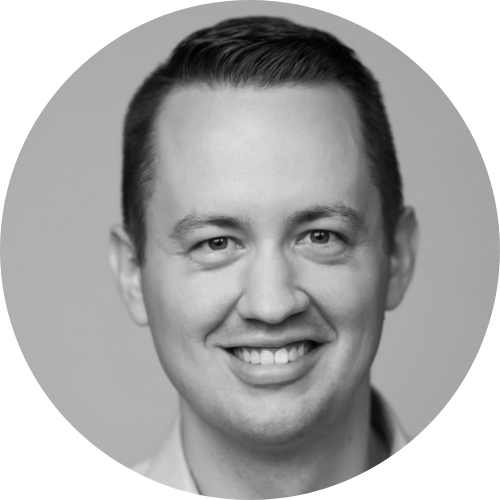 Yeah, so the book, "Dental Moneyball," and our philosophy analytics-based practice management come from my partner, Dr. George Hariri. There's now six partners at Shared Practices. He was my first partner that I brought on and really took what we had as a podcast and turned it into a real business. And I remember the day that I saw the slide that had the avatars, and I love, that slide. It is my favorite slide that we ever teach or show people. It allows you to understand all the main practice types and think about, okay, what kind of practice is this? And therefore, what should the numbers look like? And how do I go between these avatars? How do I grow from this to this to this to this?
And the avatars really help people understand what is possible and what am I buying? Because that's where we came from originally was the framework of we want to help people buy the right practice and then grow it. And a lot of times buying a dental practice, you don't have the framework, you don't have the ability to really evaluate the practice that you're buying and understand. What does it cap out at? Like what should I expect out of this practice? How much can I grow this as a single doctor with this number of hygienists? What will it do? And what are the challenges we're gonna face? So we've put labels on all these little different practice types that we think fit 90 to 95% of dental practices. I think these are the average PPO driven practice models of general dentistry. There's a whole bunch of weird ways to do things other ways, but like, this is the repeatable molds that we fit dental practices into.
Yeah, and you mentioned kind of growing into these practices or making sure you're kind of like selecting the right one when you buy. So how important is one's vision for their own practice or their future practice? How does that tie into this idea?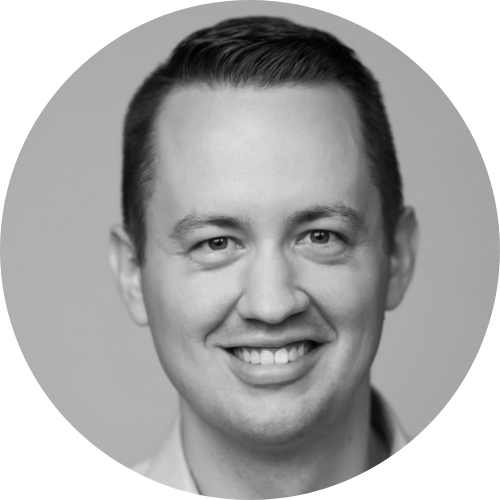 Yeah, I mean, this is everything. We put the avatars on the spectrum of dental clinical to entrepreneurial. So on the far left side is like, I like doing clinical dentistry and that's really what I wanna do. I wanna own my practice, but I don't wanna be an entrepreneur. I wanna be a clinician who happens to own a practice rather than an entrepreneur that is also a clinician. And on the far right hand side, you have plenty of options of... you are now a large business owner, you have multiple doctors in one office and you are entrepreneurial. So I think your vision upfront really comes from the type of person that you are and your goals and then that's gonna help determine and select where you fall on the spectrum. And it's also hard to know. I think a lot of people feel like they should want to be practice owners, cause that's what everyone does. And they get into it and they realize, oh, maybe this isn't for me. But if you bought the right practice and if you've grown it, then you have options. You can sell it and actually just got an email today from a client who grew their practice almost a hundred percent. They went from 500 K to just under a million. And they're going to sell their practice and go back and work for someone else. They're like, if it weren't for my coach, I would have been underwater, like completely, you know, non-functioning. But because of Shared Practices and my coaching, I've grown my practice. And I also realized. I don't want to do this. I don't want to be a practice owner. So it's okay. Sometimes you get your vision wrong, but if you've made a correct choice in the asset you've bought, then you've got room to pivot.
Yeah, that's great advice. So let's just dive in and start with kind of that first avatar type you mentioned on the far left. You guys call it solo practice. How common is that avatar type and what are some of the maybe pros and cons of that?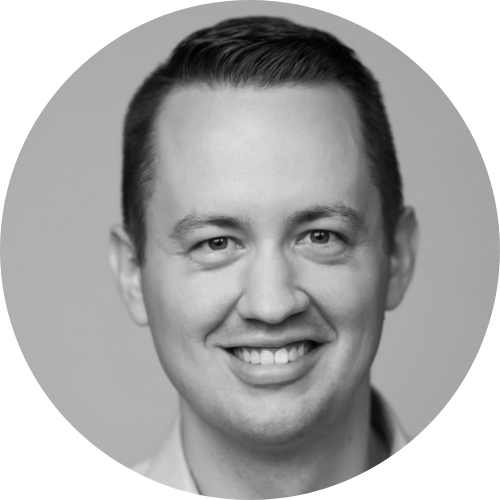 Yeah, in a solo office, you've got one full-time hygienist, you've got one full-time dentist, probably one assistant and one front desk team member who may or may not be the office manager. So we call that a one, one quite often. The problem with a solo practice is that you are doing about as much work and taking on the responsibilities of being a practice owner, but you're not getting the profit from being a two hygienist practice. Being a two hygienist practice, two full-time hygienists, having a full patient base means that you're going to have enough dentistry to diagnose, and you're going to have a hygiene production floor that's going to set you up for success. So you do all the work, you take all the risk of being a practice owner as a solo, but very often you're not actually profiting a lot in your business as a solo practice owner. And so many of these offices are for sale. It's so many family dentists.
We really recommend people don't buy solo offices from another dentist because usually the real estate is what limits you. Usually these are a three to four op practice and it's hard to grow that into a multi-hygienist practice. Even just one doctor, two hygienists... If you have three ops, three ops is the danger zone. You can't have two hygienists and two productive restorative chairs to work out of. So that real estate limitation on a solo practice is hard to grow it. And so we really warn people, unless you know that this is the model that you like, you really only want one hygienist and one assistant, and you know that's what you want. We think that it's not a model that we recommend people build towards or grow into.
Gotcha. And you know I should mention that you guys have a framework for evaluating kind of each practice avatar. Can you tell us about what you call the PSS ownership model?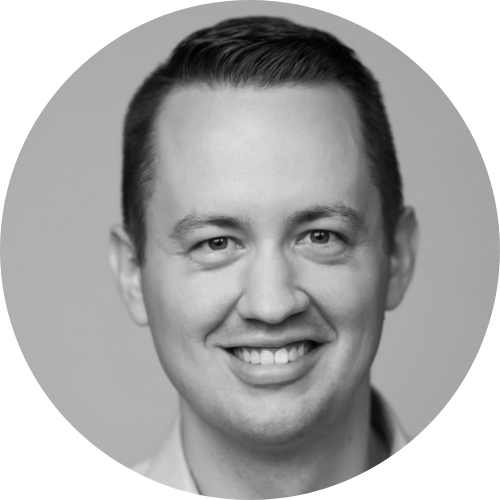 Yeah, you know, it's funny because some dentists are an anomaly. Like they are excellent at diagnosing all sorts of different things. They can do all the specialty procedures in one house, they can also close on treatment and they can lead a team very effectively. And there are some dentists who are truly kind of just good at everything, but they are not all of us and I'm not good at everything. I have my weaknesses as a practice owner. But we realized really quickly, we need something that's repeatable. So we've got this PSS, profitable, simple and sustainable. If a model of dentistry doesn't fit into these, profitable, simple and sustainable, we don't include it in our frameworks and we don't recommend that people build towards it. It's also one of the reasons that we don't teach our implant practice model that we're pulling off right now, because it is fluctuatingly profitable. It is not simple. And if you're not willing to spend 20 to $30,000 a month in implant marketing, it's not going to be sustainable. And we don't want to set people up to experience the same kind of pains of, of doing things that are not simple and sustainable and profitable. So that's solo. It is simple to run a solo practice. It is probably sustainable, but it's not necessarily profitable. And that's why we don't, beyond your own doctor pay that you're paying yourself. We don't necessarily recommend building towards a solo practice.
Yeah I think that's really smart, the way you guys have that framework set up to kind of like have all of these avatars on an even playing field. So, I'm just curious though, you mentioned it was hard to grow from solo to what you guys call productive solo as kind of the next avatar type. If space allows, how does one go about doing that?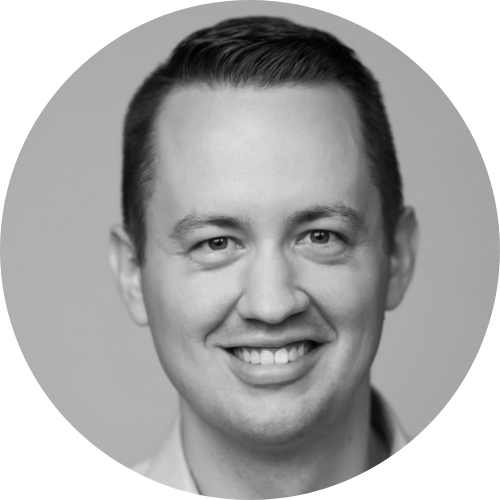 If space allows, the key is you need to grow your practice into having enough patients to support more hygiene days. As soon as people here grow your practice, they just go throw money on the marketing fire, and throw more money, throw more money. The problem is, the retention is out, the patients are going out the back door. And at the same time, you haven't opened capacity for the new patients to get in. So there's a couple of things you have to do first to grow between any of these steps. But really the growth is making sure that our systems are really, really good on all ends and then strategically opening up hygiene so that you can get more new patients in and then experimenting with what works and honestly you don't need that many new patients to grow a practice over time. If you can get 20-30 patients a month you can grow a practice it's just going to take longer than if you can get 40-50 plus but you really do have to have a tight retention strategy. You really have to be retaining those patients and you will grow into it over time. Most dentists however hearing this they think oh my retention is good. They're not looking at the metrics, they're not fanatically focused on this one thing and no one's holding them accountable. So like, it feels like not a big deal to be at like, yeah, we retain 70, 80% of our new patients. Like, well, that's pretty good. The difference between 70 and 80 versus like a 94% retention is massive when you're compounding growth in your practice and growing over time. Like the actual growing of a general practice is a little bit unsexy. It takes time, it takes patience. You have to do the right things. You have to focus on the right systems. And then you have to know when to make these leaps and the challenge then becomes the fruits of your growth are painful…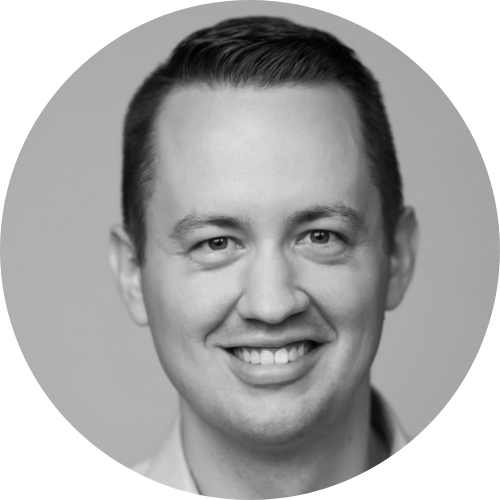 Like adding new members and scaling your office and being a bigger team. That is harder to do and, and overcoming those challenges is, is one of the hardest parts of this all. So going from a solo to a productive solo, oftentimes, when we're buying a dental practice or we're working with someone to buy a dental practice, we're looking at what is their inactive patient base. And based on if they've got a really big inactive patient base, you can grow into a larger practice size pretty quickly. Because you just need to reactivate those patients that are already on your books, they've already been in your practice once you just got to bring them back.
Yeah, and you know with my experience in working in dental practices, the biggest thing that I have seen and you kinda hinted at it was patience, right? So let's try this new thing. But oftentimes I don't feel like there's enough time given to it to see if it's even working, right? Before we're on to like, well let's try this, or let's try this. Is there like a magic time frame that you would recommend for trying something new and then evaluating if that's working or not?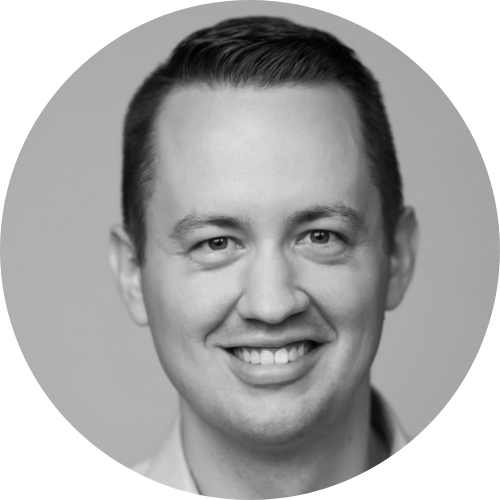 We tell our new coaching clients that it's like, listen, you're not going to see much in terms of the overall growth of your practice for about nine months, because you have to implement these systems. You have to get these new patients and then retain them for a whole hygiene cycle.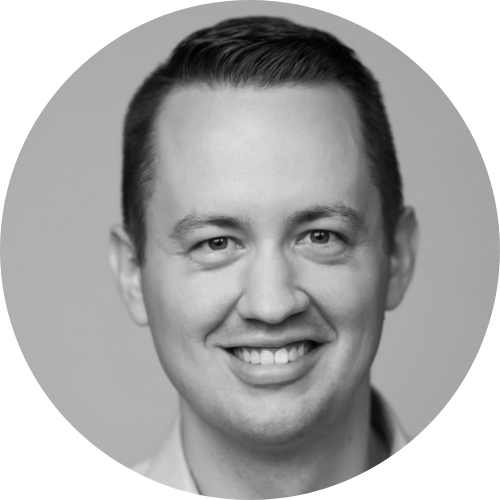 To see the fruits of your labor. And really the change fatigue of a team is one of the biggest things you're fighting as you introduce too many things to your team at once, and they just know they have to outlive your new kick that you're on.
And once that's over two months later, then we'll go back to business as usual. So if your team's not bought in, too much change too quickly is gonna shoot you in the foot versus focusing on the few right things that actually matter, getting them bought in on why we're changing those things and not letting up for three months until that one thing is really set in. That's how you slowly and gradually change your practice. And you talked about solo versus productive solo. Productive solo fits our PSS. It is profitable, it is simple, it's sustainable. I have a buddy who he's in a state where you can't have three hygienists for one dentist. You can only check for two in North Carolina.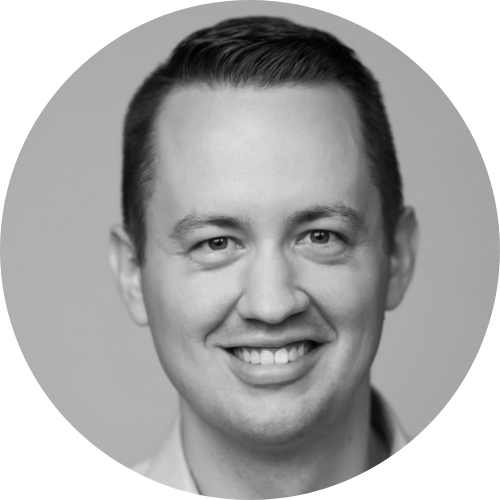 He followed our cookbook and bought a dental practice just like we told him to. He doesn't do any specialty work. He's... referring out, all the fancy stuff. And he texted me at the end of his first year of practice ownership and he said, I paid more in taxes this year than I earned as an associate the previous year, which was a good thing.
Well that's a good thing!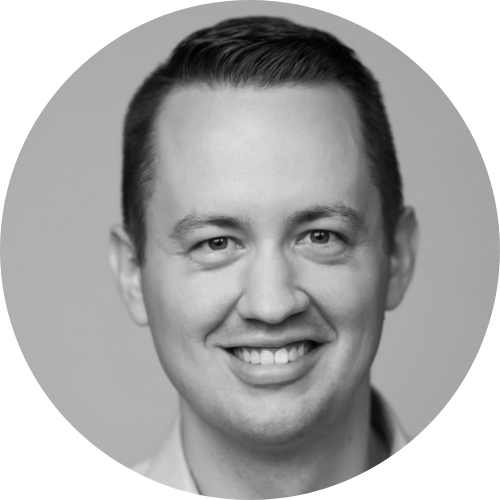 That means he made lot more money and was doing much better. And then within another year, he told me, I'm now a millionaire thanks to Shared Practices. And this was a productive solo. This was not a group, a mega group. This wasn't a super solo, this was just bread and butter dentistry, done well, done right, managed well. You can make a great income. You can make 400, 500K as a productive solo without having to go into any of these other models.
And would you classify a productive solo, I think you guys mentioned it as a 222 as opposed to a 111.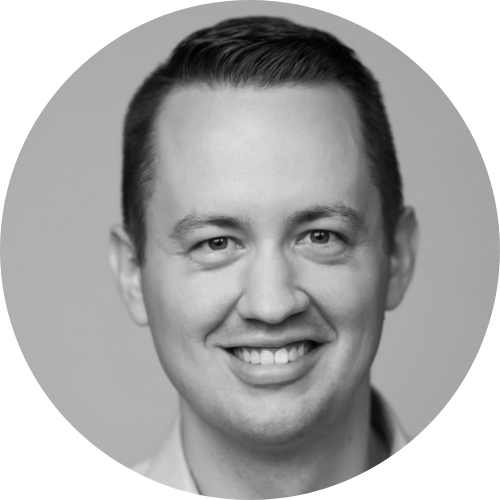 Yeah, 222. So you need two hygienists, two assistants, and two front desk team members. This is like the practice that we really recommend people buying is this productive solo. If you're straight out of dental school, you don't know how entrepreneurial you really are. If you buy this practice and run it well and improve it a little bit, It's a beautiful cash flowing asset. It's a job, it's fulfillment, it's all these things. And if you change your mind and realize you want to go back, you can go back. Or if you want to grow into a third hygienist, a fourth hygienist and a second doctor, you've got that option. Or you can do the super solo, which is another one of our avatars that's still with one doctor. The difference here is that you're kind of doing a subset of specialty work and keeping some things in house. So maybe you like ortho and implants, or maybe you like endo… whatever your combo is that you're doing and not referring out. And you also are trying to produce as much as possible with your own two hands. You don't wanna grow into multiple doctors. The super solo is one of the fastest ways to make a lot of money in dentistry. The sustainability of it is very personality dependent. So if a doctor... loves clinical dentistry and just wants to be doing as much clinical dentistry as possible. Wants to be running around on ice skates, just op to op to op. This can be a great fit and it can be sustainable. And you can look for a practice that is a productive solo and turn it into a super solo. The thing you don't want to do is you don't want to buy a super solo. If you buy someone else's supercharged and I looked at a practice like this when I got out of the army, it was a $2 million practice. The doctor had every toy under the sun. He had all the CAD CAM and the CBCTs and was doing full arch implants, was doing so much, just everything. I realized if I buy this, the moment that I replace him with me, the value of this practice is gonna go down. So don't buy a super solo, grow into a super solo and then figure out can I sustain this and figure out a sustainable pace. It's a great, great spot to be in if you're all in on the clinical dentistry.
Yeah. And in the book, Dr. Harari talks about, he was in a super solo for some time. Right? And the toll that it kind of took on him personally, that might not happen to everyone, but, I would imagine if it's just you, you're doing all these specialty procedures and you're checking for three or four hygienists. You know, that takes a toll. How does that affect, you know, the common providers kind of work life balance, would you say?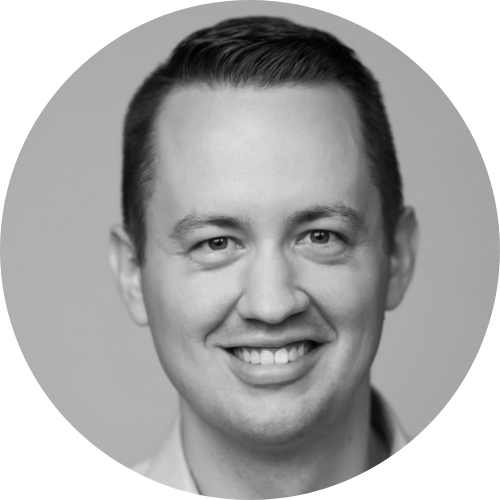 Yeah. I mean, I think, I think this is like the adrenaline junkie. I mean, if, if you are not someone who just loves to go go go, you're going to burn out on the moment that the clinical stress and the team stress and like the business stress and the life stress all combines because it will combine at the worst time possible.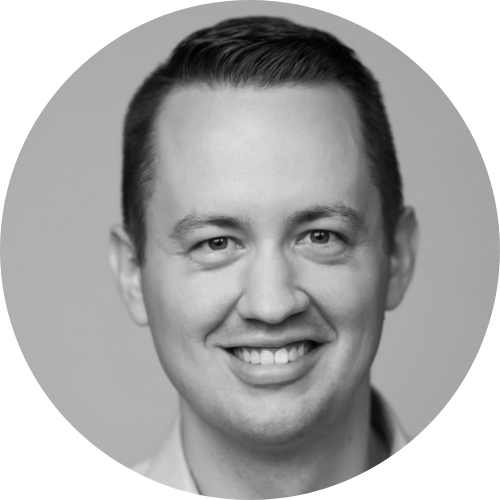 Your air conditioner will break, you know, practice ownership comes with risks and headaches. And, super solo you have a higher risk of all these complications. You've got a more complicated practice. Your team has to know all these different codes and have all these different kits and setups and know, okay, well, he's doing a molar endo. I need to book them an hour and a half, or this one's a post-crown and molar endo. Your practice is just more complex. So it really can burn you out. And I've known people who've done a super solo style practice who've been in a race to retirement. Like that was their goal was like, I can't sustain this forever. So I'm just gonna crush it for five, 10 years and retire. That is a way to do it if you wanna do it that way. But just know that that's a conscious choice. You don't have to do everything for every patient. You can be profitable on bread and butter dentistry, but if you love it, then go on.
Yeah, that's great advice, Richard. You know, we've discussed these three different solo practice avatars and how to determine where our listeners kind of fit. But when we come back, I'd like to discuss your group practice avatars and what it takes to reach those heights. More with Dr. Low right after this.
I'm Corey Brown and this is Provide's the Path to Owning It podcast. We're back with Dr. Low, CEO of Shared Practices, to talk through group practice models and what that means for your business. Richard, you know when we say group practice, can you just define what that really means?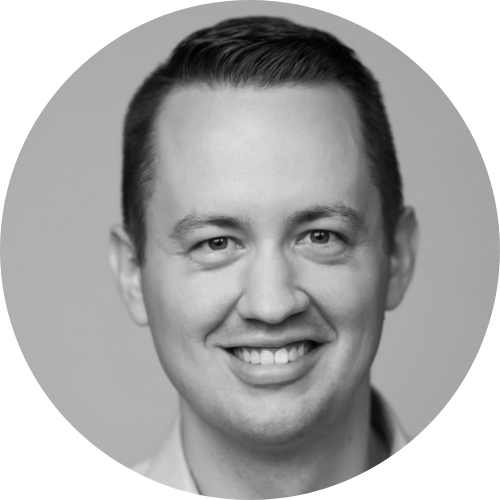 When we talk about group practice, we are talking about multiple doctors at one practice and not a group of practices. And the first avatar, you're moving into that, but you haven't quite gotten there yet. And actually, you... You may or may not have the second doctor yet, but you've got like three hygienists for one doctor, you are transitioning from a productive solo to a profitable group and we call that just plain group.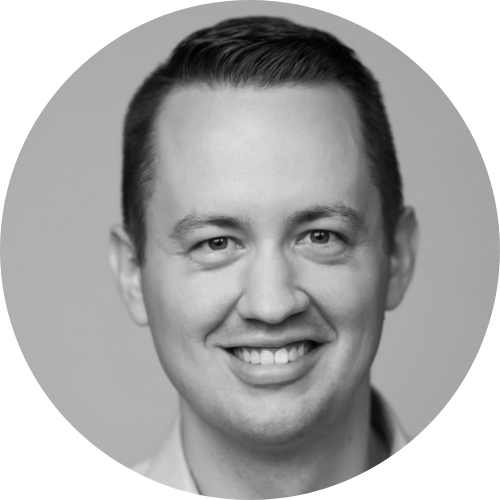 So that might be a little bit confusing because this is this ugly duckling phase of, uh, you're taking a hit on profitability when you're hiring a second doctor sometimes when you're bringing on, or you're checking for hygiene for three hygienists longer than you want to be. This is the phase that people get stuck. People get burned out. People get lost. And then they realize like, this was dumb. Why did I do this? Or they pulled the trigger too soon. They hire an associate when really they were just a productive solo. They had not transitioned into the point where they were ready to bring on a second doctor. So this is really the one to two doctor but three hygienist phase is this like in between phase before you get to the two doctor, four hygienist phase. And it's a challenging phase to be in, for sure.
Is there a certain mindset that a doctor would need to have to kind of start a successful group practice as opposed to a solo practice?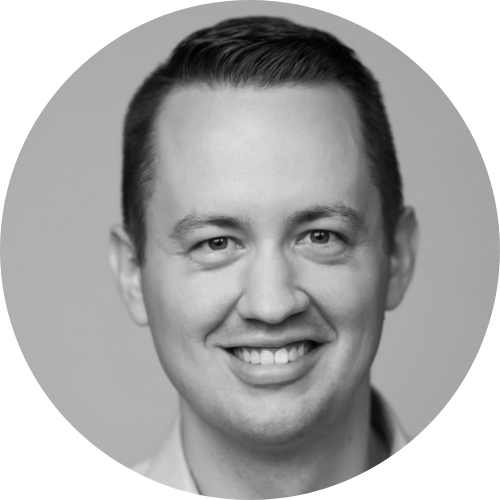 Yeah, I love the saying pick your problems. And when you run a clinically focused practice, that's a solo or a productive solo or a super solo, you are picking clinical problems rather than team scale entrepreneurial problems. When you have a team of 16 employees at your office, like there's going to be drama, there's going to be turnover, there's going to be things that you just wouldn't expect to have to deal with, but you're in a people business and if you're not willing to take entrepreneurial risk, if you're not willing to manage other people, if you're not willing to grow as a leader or delegate, maybe you're too type A, you wanna control everything and never hand anything off, then you probably shouldn't go down this route. This is the route for, okay, I wanna be a business owner and... I still want to do clinical dentistry. I want to have lots of options in terms of that clinical dentistry, but, you want to keep growing. This is is the way that you can keep growing past your own two hands and, and have lots of options out of it. So I think it's like, what do you want longterm and what kind of problems are you okay having clinical problems versus management, business, entrepreneurial people problems.
Yeah, let's say that we're the second type, right? People problems, that's our lane. How do I know, first of all, that I'm ready to take this leap into group practice? And then what are some things I can expect in that transition process that might get a little bit messy?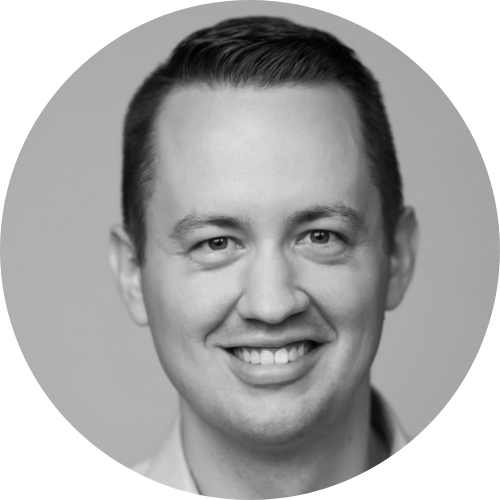 Yeah. How do you know you're ready to bring on that second doctor?
And for those who are our coaching clients and our coaches are working with, like this has been something we've been thinking about talking about all along, the ratio of patients to hygiene days, how many hygienists for how many patients. And it's actually a formula that's not that complex of. For every day that a hygienist is seeing patients, they can see 200 patients in a year. So a full-time four-day hygienist, four days, 200 patients per day, it's 800 patients per year per full-time hygienist. So if you've got a patient base of 1,600 and you have two hygienists, do not hire a third doctor because you have not grown into a third hygienist and you are not ready to make that leap of, okay, now we're going to bring on another doctor. If you've got 2,400 patients and are growing at 50 plus patients a month, you are in the actively searching for a doctor to join on your practice. And the exact kind of timing of all of this, when do we add more hygiene days and our next hygienist? When we add the doctor, like that is the part of the coaching that, we kind of live for because you're pulling these levers, you have to take these unprofitable leaps to then grow into a much more profitable business. If you do it wrong, it can really backfire if you do it right… And that's the epiphany that George had at the beginning when, when he tried to grow his practice was that he had a one doctor practice that he had forced two doctors and an extra hygienist and all of these expenses on top of.
So you go from, you had one or two assistants who knew their job and they didn't cause drama. They got along with each other well enough. You had one or two hygienists that, you know, same thing. You had this team that everyone knew their job and everyone kind of did their thing, but you weren't necessarily built to scale. So you didn't have a leadership structure and a hygiene department and an assistant department or a front team and a back team.
And there wasn't clear lines of who goes to who with what problems. You haven't delegated to an office manager fully and empowered them to be a leader. So this is the part where as a dentist, you have to become a better leader and you have to start growing other leaders in your practice. And you also have to be organized. You have to have a manual, you have to have protocols, you have to have the ordering and all these other things. If they were kind of just sloppy systems, they will break as you scale because it will fall apart as things get bigger and as you encounter growth. So growth is both amazing and also painful. Like you will have growing pains and they're gonna be different for every practice. But knowing ahead of time, okay, are we organized? Are our systems documented? Are they tight? Do we have clear expectations for every role? Who is going to grow into this next role? Like who's gonna be the lead assistant? Who's gonna be the lead hygienist? Those are the kinds of things that you need to start to think about as you go from a small team to a large team.
Yeah, and let's say that we have successfully made that transition into the group model. Tell us about that fifth avatar type you call profitable group. What does that look like and how does it score compared to previously mentioned group model?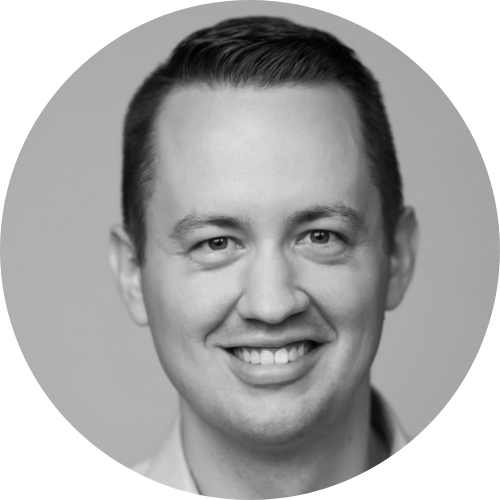 Yeah, so the challenge with group is that your practice isn't profitable. This is where you actually get to enjoy the fruits of your labor. And if you've done all of these things and you've put leaders in place, you've tightened up your systems, you now actually have a business that ideally isn't you micromanaging everything. It is, you know, you're delegating. You're able to be in the chair and you know that, okay, you're not putting the ad up to hire the next person. You're not putting out this fire because you've got chains of command so profitable simple sustainable two hygienists one doctor times two. That's what we're looking at four hygienists two doctors. That is what we've seen on average… Creates enough dentistry for each doctor to be successful. And this right here if you can go from that one doctor now to the two doctors for hygienists and you figure that out, you now have lots of options. You could then do a super solo within this and you only do the specialty work and your other doctor does the bread and butter stuff.
You can step back fully and hire a second doctor and have two doctors and you're the business owner and you work maybe two days a week and then you would do other stuff on the side. You can keep scaling and growing. You can say, you know what, we've hit our limitations on real estate here. We're either going to knock down a wall and expand into the neighboring suite, or we're going to go build a new building down the road and go to three doctors with six hygienists and four doctors with eight hygienists. If this is your jam, then, and you figured out, okay, we know how to do this, you can keep going and keep growing. And actually, when we were talking before, you had mentioned that you came from a practice that had figured this out and was a much larger practice. Tell me a little bit about that.
Yeah, absolutely at one point had six doctors and about 14 hygienists, I think at the biggest. Huge front staff crew even had our own call center, which I ran. So it was it was a big operation and it took a lot to get there like you're mentioning right? You needed systems in place, we had a management team set up that kind of you know had this organizational hierarchy and I think that really was an important step in making that successful for sure.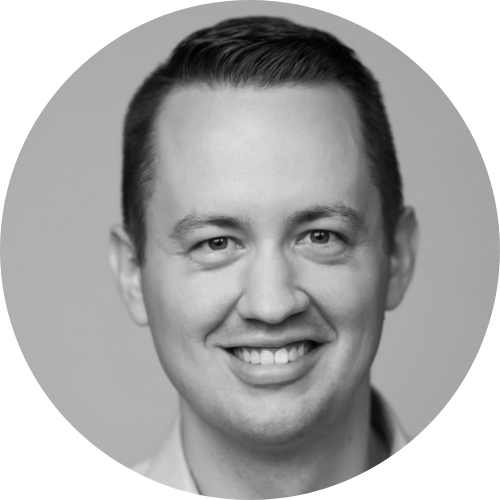 That's awesome. And I should have you on the podcast. I know it's not your practice. You can't like talk about the ins and outs, you know.
But like, that's amazing. My hypothesis to dentists is that, you know, you had sent an email with an outline talking about multi-practice and like, you know cause we're a group and we opened five offices this month in August and our life is insane. I just got off a day full of calls and issues and fires we're putting out.
And now you're here, so thank you.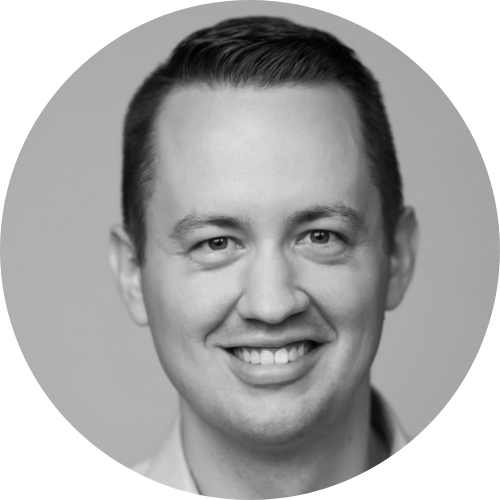 And now we're here! I think that one large practice will provide a dentist with both more income and more problems and more opportunities than they might actually be able to handle and expanding to a second location going from a one doctor, two hygienist office, and then just adding a second one doctor, two hygienist office is kind of the wrong direction. You don't have overhead in one place. Now you have two separate overheads. Your leadership structure, you don't have a regional management system. So you have to be in two places at once and the culture and the scale, don't scale. It's two separate practices entirely with two separate groups of people. So my recommendation is always grow to a two to three doctor practice first, then decide if you still want to be a multi-practice owner because you might realize, man, making plenty of money, this is great. And then if you want to go to a second practice, do another large practice, do another two to three doctor practice rather than spreading yourself real thin and doing a bunch of one doctor, two hygienist practices all over the place. I think that's the hardest way to be a multi-practice owner. And you go through the biggest ugly duckling phase trying to do that. I've seen way too many dentists go to three practices, go to five practices and hate it. Be miserable and sell them all off and go back down to one. And I don't want that for people. Like I've had tastes of this and I've been in the ugly duckling phase and I've been through the ugly duckling phase and it's hard, it's challenging. It's a lot of problems that float up, a lot of fires to put out. So yeah, so I really like Profitable Group as a recommended avatar for dentists to work towards. And that's really what we specialize in is going from that solo end of the spectrum to this profitable group. And then the world is your oyster. You have a lot of choices from here.
Yeah, now that makes total sense. I'm wondering too, when we're in this kind of group mentality and then we build it to this behemoth of what you guys call a mega group, can you just share, I guess, a little bit of how that's different and can and should this be the ultimate goal for every practice owner?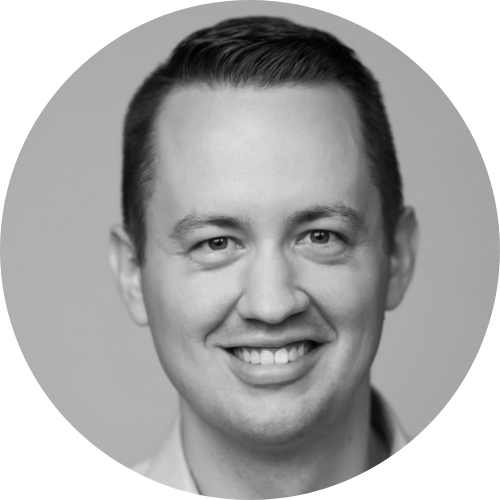 I do think that we spend too much time like figuring out how to earn more income. And dentists then sometimes get to grapple with the problem of like, what do you do now that you've got it? And you can get caught up in the like, I just need more, I want to keep going because it's the game you're playing and you're getting all the fulfillment and dopamine out of growth.
I think the bigger question is what we started the show with. Like what is your vision, not just for your practice, but for your life? Like what do you want your life to be about? What do you want to do with your time? What's the impact you want to make? At any stage, you know, as a profitable solo, as a productive group, you can have this amazing work-life balance. You can make lots of money. You can make an impact on people's lives. You can be a leader. You can empower others. You can... transform patients, through the dentistry and smile makeovers and all the things that you do. So unless you're just a broken entrepreneur that just can't help but grow and I throw myself into that group, you know, my partners are the same way that all six of us are that way. If you're one of us that just can't help but grow then I think it's great. Keep going, you know, keep adding doctors and keep adding more challenges. The nice part is I really do feel like this framework gives you a way to think about the risk of growing in terms of like choosing the right number of operatories, the right ratio of dentists and hygienists. And that formula can keep going as far as you want to go. Then it comes down to how do you recruit the right doctors that are going to be good culture fits that are going to be excellent clinicians. Like now recruiting of doctors is your main job
Rather than running a dental office. So I think at some point when you're large enough, whether that's multi-practice or multiple doctors in the same practice, this mega group, you become a recruiter. So do you want that role? Do you wanna be a doctor recruiter? Do you want your doctors to be the main source of your challenge and problems? Rather than having assistant drama and hygienist drama, now you're having doctor drama that you're dealing with. So those are the problems that you start to pick as a large practice owner. But usually that's a very profitable practice. Usually the hygiene alone is paying for the overhead at that point. And the profitability tends to go up, up if you're doing it intelligently.
Yeah, you know, we've talked about a lot today, but I'm just curious, what is the major takeaway you'd like our listeners to get from all of our conversation today?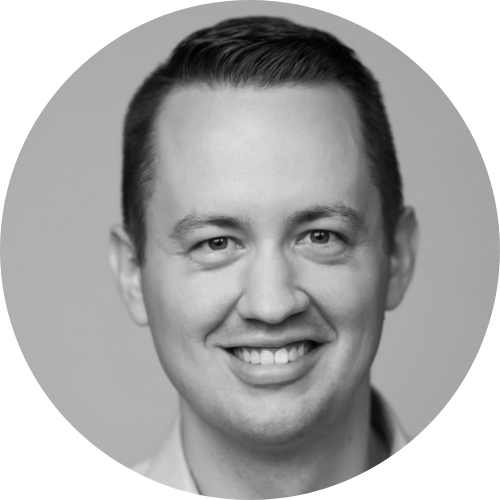 Yeah, I'd say there's two. The first is know what you want and also be okay with the fact that you might be wrong. And I think all of us have done that multiple times is we think we want one thing, we move forward and realize actually we want something else. So having options is really nice. So if you've done that first step intelligently, you're gonna continue to have options to pivot. And then the second thing is, decide what kind of problems do you want to have? What kind of life do you want to live in terms of this, this like way that we get to do dentistry? Do you want to be a clinician first and an entrepreneur second, or do you want to be an entrepreneur first and a clinician second? And if you can figure that out, you're going to have a predictable path to growth. Cause it's we know how to go from one to two to three to four doctors. It's just a lot of things that you have to line up with one goal, all rowing in the same direction. And sometimes it's not the sexiest things. It's not like the late new technology you're gonna buy. It's not this new marketing method. It's not becoming a TikTok star and that's gonna solve your new patient problems. You have to just do the right thing consistently and you can grow a dental practice. I think that's the thing that we're excited to share with the world is that, here's how to do it. Like we want to share it with you.
Well, if anyone listening today does want you to share that with them, how and what's the best way for them to get in touch with Shared Practices?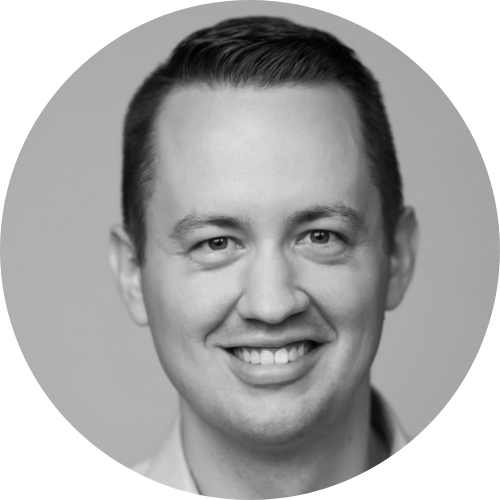 Yeah, so if you want the book Dental Moneyball, it's dentalmoneyballbook.com. You can buy it on Amazon, but for the price of the physical book and the ebook, it's $20 for each of those, or you could buy it $20 off our website and we'll give you both bundled together. If you wanna go to sharedpractices.com and you're interested in coaching or upcoming events or the podcast, you can download the podcast, Shared Practices, any podcast player. And then SharedPracticesGroup.com, that's our group of denture and implant practices. If you're a doctor who is interested in partnering on doing a denture and implant startup, that's where you can find us there.
Awesome. Well, Richard, thank you so much for joining us today. You know, it's clear we found the right person to discuss how to determine which practice type is right for you, and you've just shared so much, and we really appreciate your time. Thank you.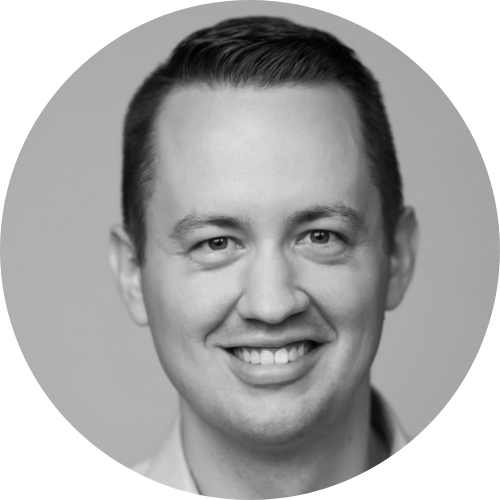 Thank you, thanks for having me on.
Absolutely.
Thanks for joining us! Because you've listened to this whole episode, we assume you were entertained – or at the very least learned something new. If so, leave us a review on Apple Podcasts or Spotify. Have a topic you'd like discussed in a future episode? Drop us a line in the comments section or send us a message on social media. If you're ready to take your practice ownership dreams into your own hands, be sure to visit get-provide-dot-com to pre-qualify and browse our practice marketplace, or check out our news page for more helpful resources.
The Path To Owning It is brought to you by the team at Provide.
And it's produced by Podcamp Media, branded podcast production for businesses. Podcampmedia.com. Producer Dusty Weis. Editor Emily Kaysinger.
For Provide, I'm Corey Brown. Thanks for being on the journey with us.
Provide, Inc. is a wholly owned subsidiary of Fifth Third Bank, National Association. All opinions expressed by the participant are solely their current opinions and do not reflect the opinions of Provide, its affiliates, or Fifth Third Bank. The participant's opinions are based on information they consider reliable, but neither Provide, its affiliates nor Fifth Third Bank warrant its completeness or accuracy and should not be relied upon as such. This content is for informational purposes and does not constitute the rendering of legal, accounting, tax, or investment advice, or other professional services by Provide or any of its affiliates. Please consult with appropriate professionals related to your individual circumstances. All lending is subject to review and approval.
Expert tools of the trade
Get the financial tools you need to build the practice of your dreams (you've got this!).
Pursue an ownership journey with Provide
Get qualified for our veterinar loan products in as few as two minutes
Pre-qualify
Find the right practice for you
View thousands of active listings from top brokers for veterinary hospitals across the country.
Browse listings