27.Get top dollar for your practice when it's time to sell
With Thad Miller
For many practice owners, their business is their life's work – a true personal and professional investment.

So when the time comes to sell, it's crucial for owners to maximize the return on their investments – we're talking decades of procedures, critical business decisions, and long days.

What many sellers don't realize is that the decisions they make in their final months as owners can have an enormous impact on the value they realize from the sale.
Meet our guest
In this episode, we're talking to Thad Miller, an industry leader with more than 25 years of business experience and the creator of ddsmatch.com, which helps more than 8,000 dentists across the country find a seller. The site has more than 1,200 sellers to choose from, with almost $250 million in assets under transition management.

Thad also manages dvmmatch.com, which offers the same services to veterinarians.
In this episode
When is the right time for a seller to start transition planning?
What can a provider do to increase the value of their practice prior to sale?
Other factors that can affect the value of a practice
What the current market's like for dental practices and veterinary hospitals
Unique options for including commercial real estate in the sale of a practice
Episode transcript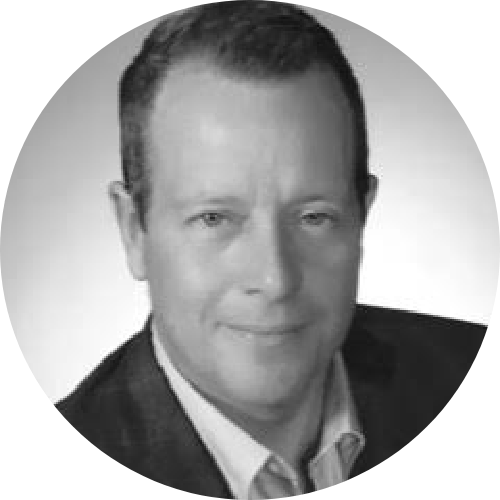 Look at the practice through the buyer's eyes. When a buyer is in there looking at it, they've got to picture themselves practicing there. Being the provider, being part of that community… Not unlike selling your home, it needs to present well.
Welcome to The Path to Owning It podcast by Provide, hosted by me, Corey Brown, a marketing leader at Provide with over a decade in the healthcare industry.
If you've found us, you're likely an aspiring or established healthcare practice owner looking for tools and advice to begin your journey or take your practice to new heights.
And you're not alone. So to help you achieve your practice ownership dreams, twice monthly, we'll tap into our unparalleled network of industry experts… who will join us on our quest to provide the answers to your most pressing questions.
Like what you hear? Follow us on Apple Podcasts, Spotify, or wherever else you listen.
Today, we are joined by Thad Miller. Thad is an industry leader with more than 25 years of experience and circles of influence that span the United States. Over the years, he's seen firsthand the difficulty healthcare professionals face when the time comes to buy and sell a practice or find a partner. So, he created ddsmatch.com, which helps more than 8,000 dentists across the country find a seller. The site has more than 1200 sellers to choose from with almost 250 million in assets under transition management. In 2021, Thad took the best practices from his dental site and launched dvmmatch.com, which offers the same quality services to veterinarians. Thad, thank you so much for joining us today. We really appreciate you taking the time.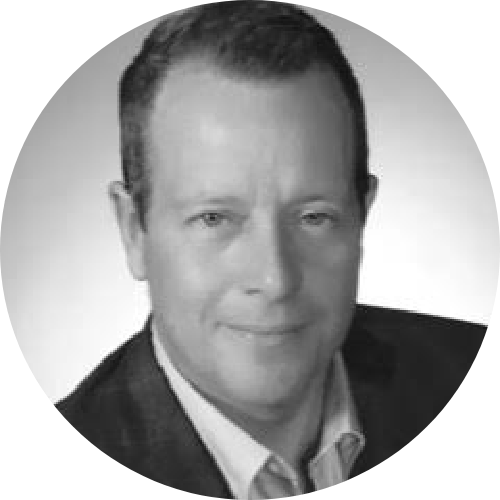 Absolutely, Corey. I appreciate the opportunity.
Of course, you know, today we're really discussing how to get top dollar for your practice when it's time to sell. So let's just start at the very beginning. What would you say are some reasons someone would want to sell their practice?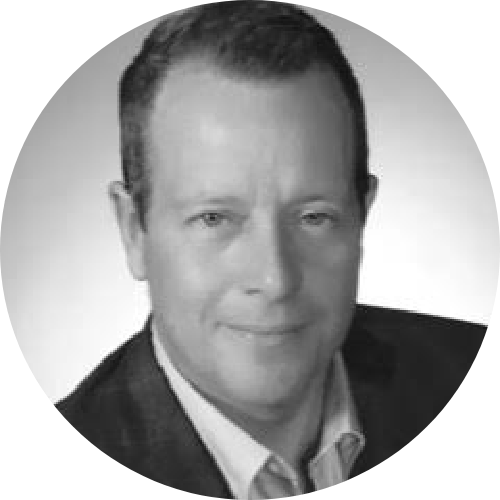 Well, I mean, I think it's one of those things where the most critical thing, and this is on our booth, when we exhibit across the country, we're at all the state shows and the regional shows and the specialty shows. Across the top of our booth is, are you ready? And it's critical because it's not just a financial decision. It's an emotional decision. It's it's, you know, it's such a lifelong opportunity to be a dentist or, you know, in the DVM and to be a veterinarian.
It was very difficult to achieve that, you're impacting the community. You're such a critical part of so many people's lives. So it's a such a big decision. We want to make sure they're ready. And we are the people to find opportunities for their transition. But we're really not the person to tell them they're ready. And we work in tandem with their advisors or if they need advisors, introduction to an advisor, to help them make sure they are ready. Because it's just critical. If they start the process that we have and they're not ready, it usually falls apart. So we want to work in tandem with their professionals to make sure because as a broker, we don't have that capability. We don't have that skill set. Anybody can say, yeah, let's do it. But it's really professionals that focus on... wealth management and their financial picture, they're most important. And in working with them to help them establish that is a critical part of our job, just even before we even get started.
Yeah, and to get the most out of your practice, when providers are kind of nearing that retirement age, they tend to cut back as they get closer to that time, right? So does that harm the practice's value if they're not maintaining full operations?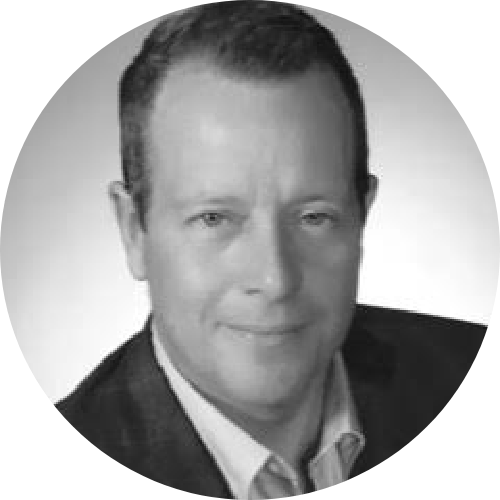 It does. I mean, I always tell our clients that, you know, if they're at a point where they're exhausted and they need a break, you know, they're the engine that runs that practice. Right?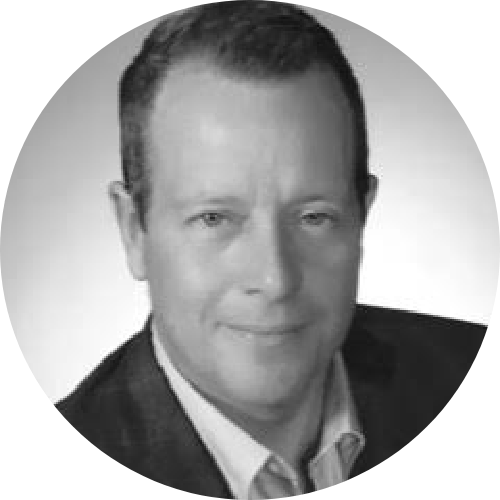 It's like a, you know, like a Ferrari. If it needs maintenance, go get the maintenance. Go take a week or two or three off. It's not going to make a huge impact. But if you're just to a point where they're just not trying to grow, as I say, there's no cruise control in this type of business. You either foots on the pedal or it's off. You can't just hit cruise. You know, that's a point where they just got to reconsider how they're doing things. If they choose to cut back on production or on time in the office. You know, they just need to expect they're probably going to get a little bit less. And maybe they have to make other adjustments to make sure that net is, is where it needs to be. Maybe if they're going to cut back, maybe they need to let go an employee that is due to retire or something. They just have to balance it a little bit. So it's a lot more maintenance. So as long as it's stable, that's a critical thing. As long as we're near where they were last year, that's critical. But it's when they start losing 10 or 15 or 20% a year.
That's where concerns are for a buyer and that's a big part of all of this. You know when I give advice to dentists that I'm working with and veterinarians that we're working with I want them to think about this from the buyer's perspective and then sometimes that's not easy, right? They've been doing it their way, but they have to look out of like, "who would buy this and why would they buy this?"
It's our job to present what the opportunity is, but I think when they're getting closer in that three to five year range, they need to think about it that way. Like okay, not unlike when you sell a house, I mean, there's things you do to your house before you sell it. Why not do it now versus right at the very end?
And let's say that they are ready. When is the right time, or when should they kind of start to establish their transition team?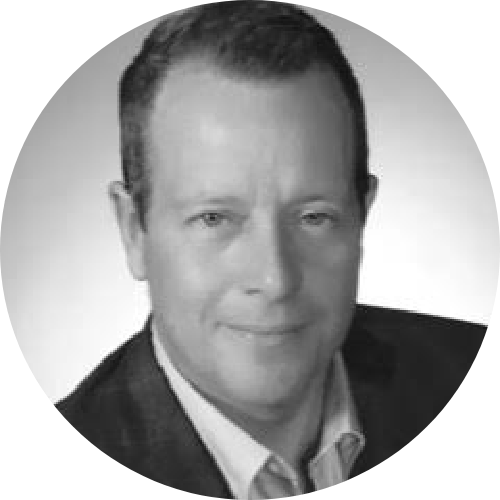 Well, like I said, in that three to five year range, but we actually have a product for those dentists, a process for those people who are considering it. We can do some things, even if they're thinking it's five years or even longer, we can do some things to help give them a sense of where they stand from a financial standpoint with some of our partners, financial partners that can kind of go through and let them know if they're ready. Even if they have a financial advisor, it's just a second opinion on where they're at and it's totally third party we let them handle that separate from us. We can get them an assessment of what their value is right now and how that would add to their retirement. We address a few things in their practice even making sure they're their will is in place. In a worst case scenario, their spouse gets left with the practice. As you know, you have to turn a practice pretty quickly in that situation, the value drops dramatically. We do that, we also address their dental insurances they're in. So we can give them some advice along the way, and that's a practice optimizer experience. So it's really an investment in their future. And we feel like it's a great experience for them to really feel comfortable where they're at and get a timeline around when it's best for them.
Yeah, what a great value add to a provider in that predicament. I would imagine, does that include, are there some things that a provider can do to kind of start increasing the value of their practice before they sell? Any advice there?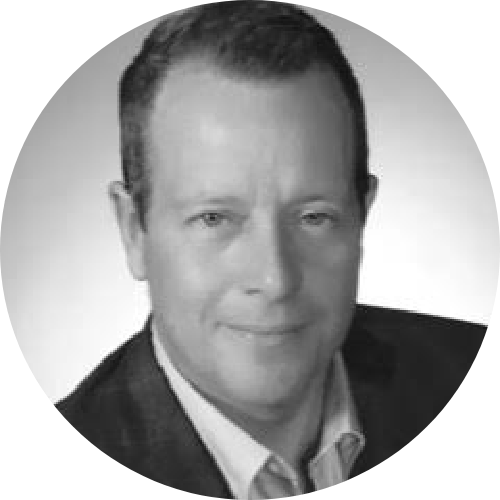 Yeah, I mean there's a lot of things you can do and it's really the main aspect of a valuation and a purchase is the bottom line profit.
So anything that a dentist can do to really make sure that bottom line is sound, you know, towards the end is such a critical piece and we can help them with that. And again, we're not the accountants, we're not the financial advisors, we just get them connected. So it could be somebody that could sit knee to knee with a, with a client and say, okay, this is what I would do to, to make a difference here.
Yeah, I think that's great. You know, let's talk about some other factors that kind of can affect that bottom line, as you say. How can a practice's online reputation affect its value?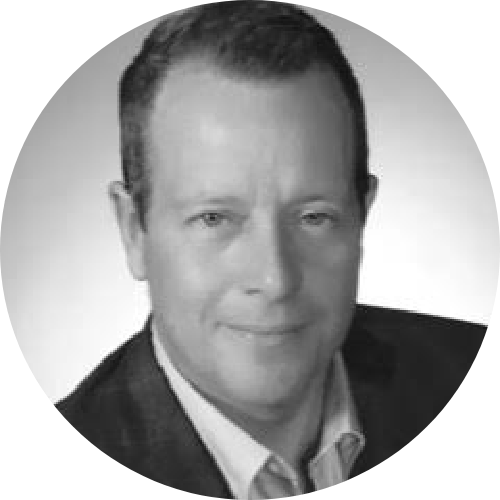 You know, I think it's important and that would be something I would definitely farm out or an outsource to a group that can really hone in on that and figure out because the Yelps of the world and all these other ones anybody has an opinion on what happened and you know in a in a dentistry setting, you know, they're not they're not replacing a part to make sure it works. You know, there are things that can happen that are out of the dentist control and can cause a bad patient experience or a different expectation than what they would want. Because obviously, again, if you're thinking like a buyer, Most of these buyers are young. They've grown up in this Yelp culture or online and Twitter and all these things where anybody's opinion is out there even though some of it could be motivated elsewhere.
So everybody has an opinion on everything. So we have to make sure that if we get a true representation of what's happening in that dental practice or in that veterinary hospital.
Yeah, and what about just the overall appearance of the office or replacing or repairing older equipment? Is that something that you advise to do prior to the sale? Or what are your thoughts on that?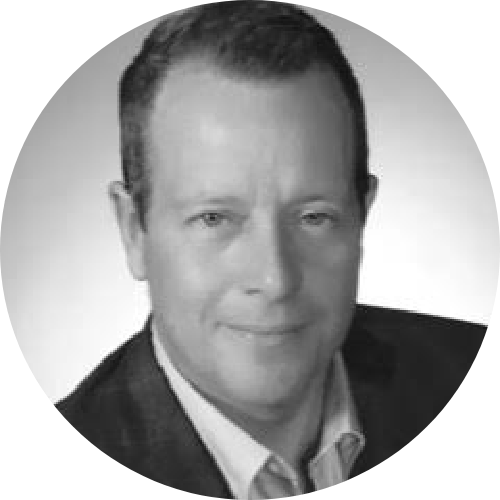 Well, I'm a big believer in making sure that the practice is at today's standard of care. That doesn't mean you have to have every gadget in the world. Obviously, it needs to be operational. And you know, when a buyer is in there looking at it, they've got to picture themselves practicing there. They've got to picture themselves being the provider, being part of that community. And you know when we transition a practice, goodwill is one of the terms you hear all the time but that goodwill is obviously the dentist's relationships with their staff, the dentist's relationships with their patients and the overall presentation. So not unlike selling your home, it needs to present well and take care of any clutter or even just the landscaping on the exterior of the building is a big impact and it's amazing. And you know, our clients get in a routine because they do, you know, they kind of run the same circles every day. It's easy to kind of not look around and see the surroundings, but kind of going in with that new perspective is advice I always give my clients when we get started.
Yeah, when I worked in dental practices, we had a thing we called the ugly list, and every so often we would just go around and be like, okay, that's on the list, that's on the list, and try to look at it from a patient's perspective. So totally get what you're saying there.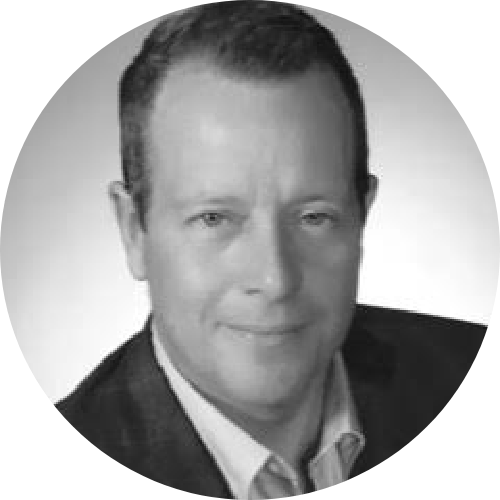 And you mentioned this a little bit earlier, but let's say that we're ready to sell our practice. When should we get that practice evaluated and how would we go about that? What's the best way?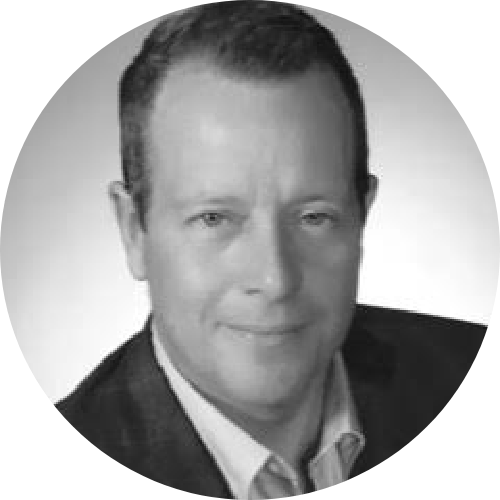 Well, I don't think it's a bad thing to know your value. I don't think you have to get one every year or anything like that.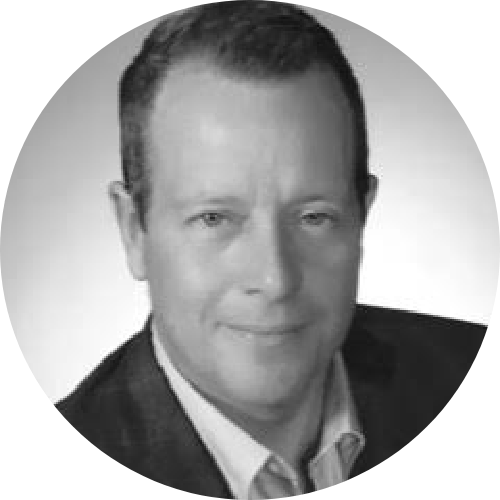 If somebody wants to go on a journey with us through the practice optimizer experience, we do it from the beginning. If somebody is ready in the next six to 18 months to transition to sell their practice, we do it from the beginning of the process. And that process is called the trusted transition process. And that gets us started towards finding the right buyer for the practice, for the staff, for the community, everything. It's important to try and check all those boxes. But right now there's more options than ever before. That is a great thing for the seller because the buyers come in all different forms. And with technology, it's easy to connect. Last year, in my area alone, 25% of the practices I sold were from people from out of state. So the dentist is definitely... more versatile and more able to go to different areas.
And most of the dentists we work with are in a dual income home. I always say dentists are incredibly intelligent, so they're attracted to other intelligent people. And most of those dentists are married to other professionals, either accountants or attorneys or bankers or whatever it may be. So maybe when the spouse gets an opportunity in say Louisville, Kentucky, And they're in Salt Lake, they can come together and he or she can take that job and the dentist can find an opportunity there because we not only sell practices, we've helped dentists find associateships. So, to help them get settled in and maybe they buy something a year or two later, something like that. So, it's definitely changed even in the 15 years that I've done this. And I think it's a good thing.
Yeah, that's great Thad. You know we've talked about how to get your practice in the best position to sell, but when we come back I'd like to get into the details of today's market and what sellers can expect.
More with Thad right after this.

I'm Corey Brown, and this is Provide's the Path to Owning It podcast. We're back with Thad Miller, founder of ddsmatch.com and dvmmatch.com to discuss what sellers can expect to see in today's market. Thad, you know, we're hearing a lot about the real estate market and commercial real estate market in today's world. So what's it like out there? Let's start with dental practice sales first. What are you seeing?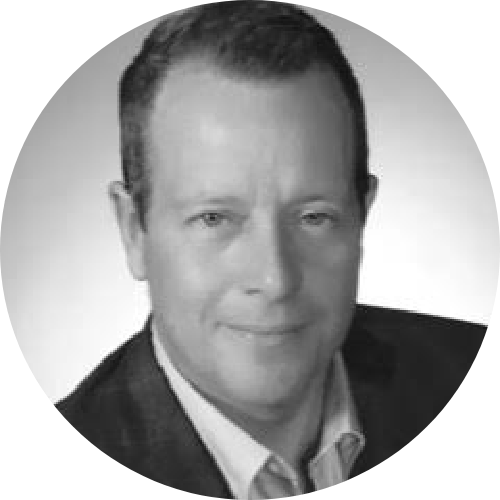 The market is still strong. I mentioned earlier there's all variations of buyers. If it's an individual buyer or it's a group buyer or maybe it's a dentist who owns one practice and wants to own a second practice and become a group buyer or it's a DSO scenario. Again, it's not our job to choose who's going to buy the practice. It's our job to find opportunity for our clients, the sellers, to give them opportunities so they can pick and choose. We like to connect them to good advisors. If it's an accountant or an attorney or a wealth management person or insurance or whatever it may be, we have a long list of people we want them to work with because we want them to feel comfortable with what they're doing. And from the seller's perspective, we're out there to find the right match. Because like I said, it doesn't just impact the dentist and their retirement. They usually still live in that community. So, you know, as I joke, we don't want the dentist at the grocery store hiding behind some stack of cereal boxes because they see the buyer walking down the other aisle. We want to do all we can to make sure it's a great match.
And how would that change, or does it change, in the veterinary hospital sales side of your business?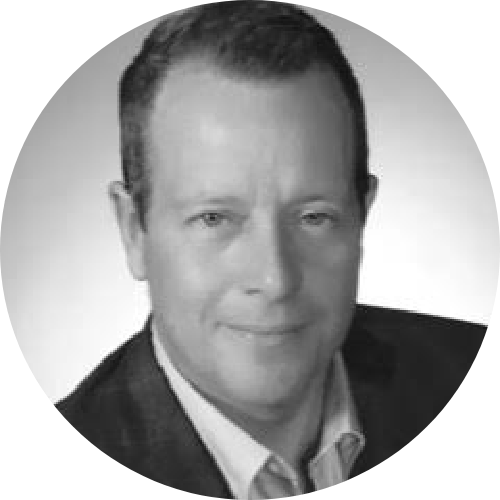 It's very similar and you know, our goal is to give hope and ownership to young vets and young dentists because obviously they invest in a tremendous amount of time and money and energy in becoming these professionals which are incredibly difficult to do. I mean to get into vet school, to get into dental school, you have to be incredibly high performing and we want the best for them and it has to be the right time, obviously, for them. But there is definitely hope in ownership. And there's a number of dentists or veterinarians that are working, maybe the practice or the hospital that was purchased, now they became an employee where they were thinking they were going to be the owner. We want to give that hope and ownership and working with great partners, great banking partners like Provide and great advisors for that young buyer to know that there is great hope in ownership to owning their own business and running it the way they want to and being able to succeed as they want to. They're not in this alone and that's really a critical piece for us is to make sure that these buyers have support so they can have a long-term successful career.
And speaking of that hope of ownership, are there enough practices out there for sale to supply the demand of buyers looking to purchase?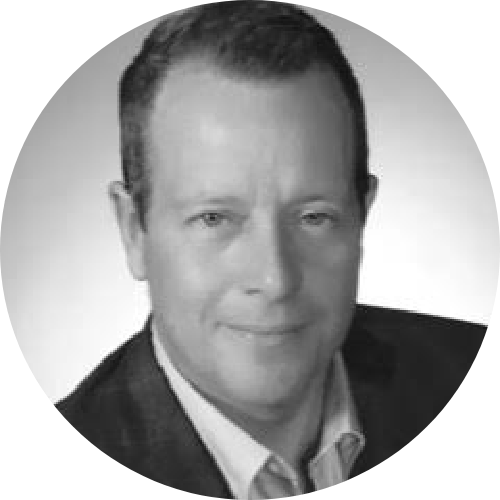 If there's not now, they'll continue to happen. I mean, one of the reasons I started this company is I saw the baby boomer generation and there's a tremendous amount of dentists, veterinarians, attorneys, all types of professionals that are turning over because that's the bulk of the population.
You know, in a previous life, I was a real estate agent, residential real estate agent…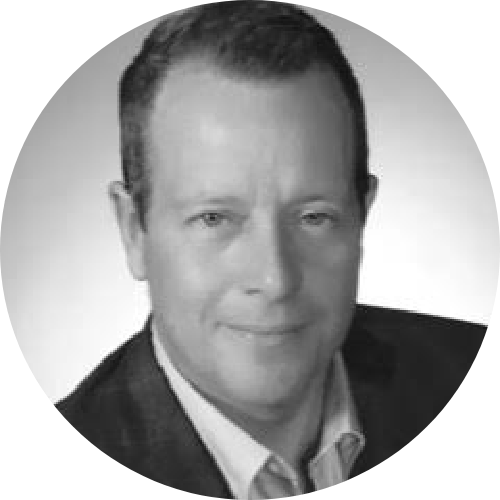 Yeah, and you know, the typical season, or the quote unquote best time to sell was usually like early spring, right? So I'm just curious, is there a time or season that's the best time to sell a dental or veterinary practice?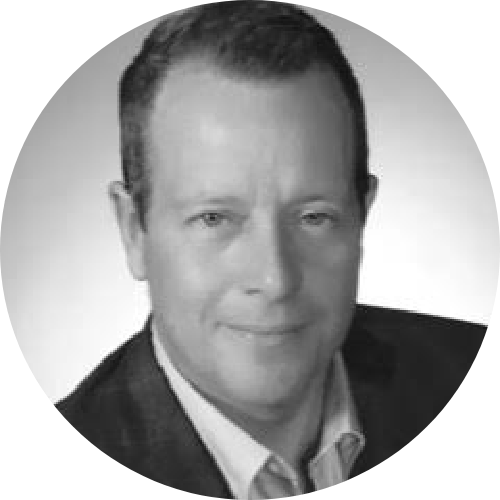 No, there really isn't. It's got to match up with what both sides want, really. I mean, it's critical. And going back to your being a licensed real estate agent, most of our DDS match professionals are licensed real estate agents. So we can help in the purchase of the building that the practice is in, you know, or help in any type of connection for the lease or whatever it may be. So we've got in-depth experience in that. and we feel like we bring a lot of value for our clients in that regard too.
Speaking of commercial real estate, if I do own the building, let's say, should I sell it with my practice? Is it a good idea to do? Or do you recommend leasing back to the new buyer?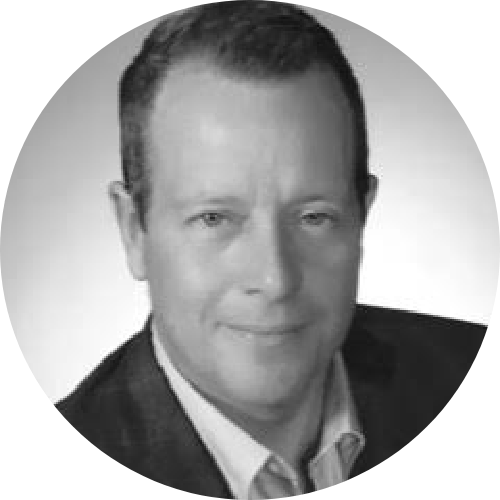 Whenever that conversation comes up with a client, I always ask them, have you ever been a landlord? Do you know what it means to be a landlord? Most dentists don't have to be necessarily on call, like maybe a physician. I mean, obviously, if you have a patient who's in pain, they're going to take care of them, but it doesn't happen as often to say a physician or even a veterinarian. But when you're a landlord, you're on call. I mean, if a tree hits the building or there's a leak, I mean, you're on call. So you need to know that.
Now, obviously, there's investment money to be made as a landlord if you have a fair lease. You just gotta ask yourself, is that something you're ready for? Traditionally, my dentists are willing to do it, my clients are willing to do it for a period of time, but they want a path forward. So maybe it's a... we structure a lease with an option to purchase in the future and maybe even part of the rent goes towards a future purchase. So maybe $500 gets held back every payment of rent towards a down payment and $500 over the course of a year, $6,000 in five years, that's $30,000. You know, in five years when we value the building at $500,000, they've already got $30,000 towards that $500,000. And that makes a difference.
So we get creative like that because that's our job. That's our job to make this work and feel fair for both sides and in those situations where maybe they don't wanna go get a second loan right when they purchase it, but they wanna rent for a little bit. We can do that, but we also protect our seller in that regard because... If they choose not to buy that building, then they just keep that $30,000 that was built into the rent. So a lot of different ways to do it, but it comes down to is that seller ready to do that?
Yeah, that's so important. And just so we have an idea typically, or is there a typical amount of time that it takes to sell a practice these days?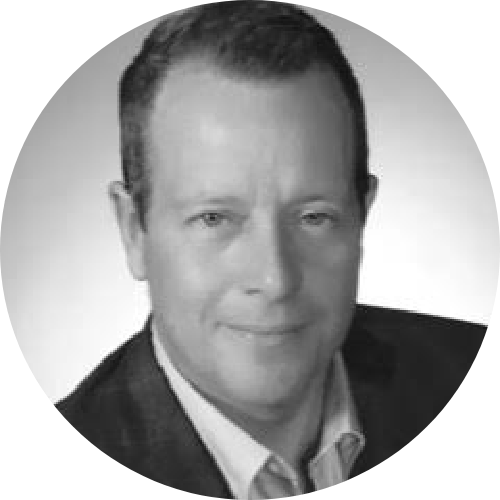 Yeah, I'd say six to 18 months. It really depends on location and really the profitability of the practice has a lot to do with it. But I would plan on six to 18 months in most cases, in my experience.
And I know that you work with a lot of dental and vet specific CPAs, but do you know of any tax implications a seller could expect and any ways that they could maybe help minimize them?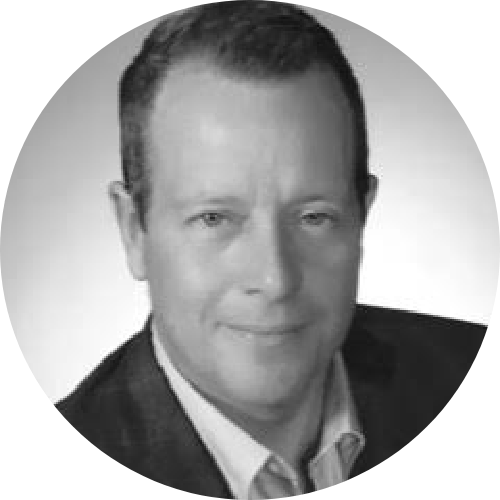 Well, I mean, that's really a great question for their accountant. We want to make sure we have a very comprehensive letter of intent. We don't just want to get a number on the paper and kind of figure it out later. That's just not the way we work. Our letters of intent are four to five pages long. We're addressing everything from, you know, how the allocation for taxes goes so they can have that conversation with their tax advisor. What are we going to do with the accounts receivable? That's a question they need to talk to their advisors about. How's the doctor going to get paid if at all post transaction? Our goal is we want as much detail as possible in that letter of intent because at that point when they sign that letter of intent we want to move from a transaction type experience to a transition type of experience. We want to focus on staff and we want to focus on community and we want to focus on being comfortable in the process. If we can talk about all those transaction points up to the letter of intent and get that through where we're all on the same page, our closings go smoothly and we're focused on the transaction. So we like to move from transaction to transition and really take care of our clients in that regard.
Yeah, that's great advice. And you know, Thad, we've talked a lot about different items about selling your practice today. What's the one thing you would want any seller listening to get from our conversation?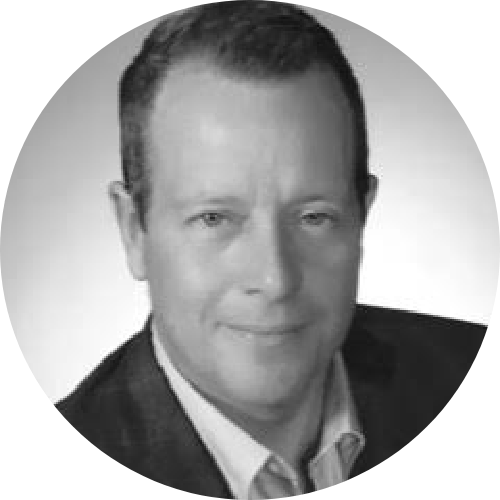 I would say we're just a phone call away. I mean, every client is different, every, it's just, they're all unique, and that's really exciting for us. But it's important to really understand where you're coming from, and... I read a book and there's a quote in this book and it said, the more you care about what happens after the sale, the more cautious you need to be and the more time it'll take.
Why not start now regardless of where you're at? Even if you're... 10 years into this, think what did Stephen Covey say? "Begin with an end in mind."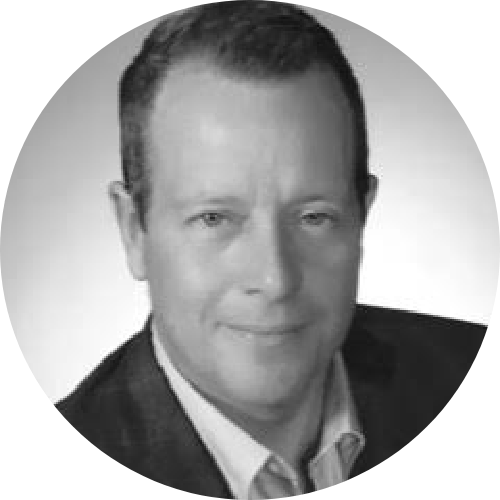 I think about that all the time with the clients I've worked with for years and we're available. We're always available to have those conversations and touch points.
And you mentioned you're a call away, can you share the best number to reach you guys?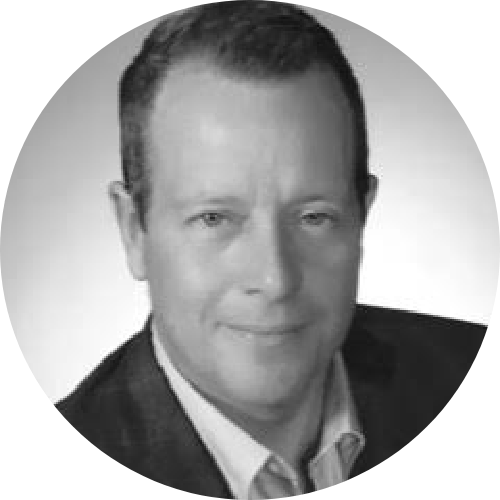 Absolutely. If they simply visit our website, ddsmatch.com, there's a phone number there at the top of the website. Then for a vet, it's dvmatch.com. That's an opportunity to really look around and see how we do things, see the different people that are engaged in the process, our team, and so forth. That's really the best place to go. It's easy to connect with us from that point, as far as the phone number or connect through email, whatever's easiest for them. And our calls are never during business hours. Most of our conversations are on breaks, lunch break or in the evening because we wanna be able to talk so you can speak freely about your practice or your hospital.
Yeah, absolutely. You know, Thad, thank you so much for sharing your vast knowledge of the transition process with us. You've given our listeners a lot to consider when it comes to sell their practice, and we just really appreciate your time. So thank you very much.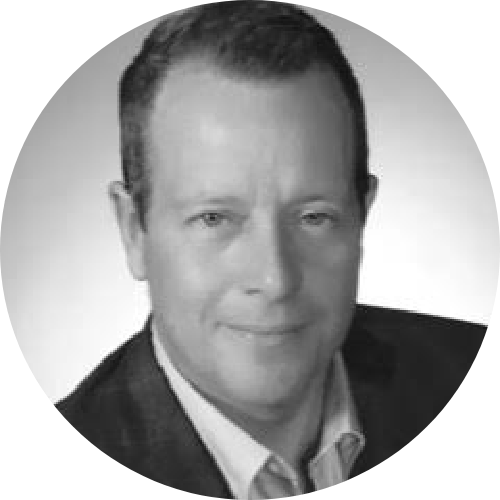 Hey Corey, I appreciate the opportunity.
Absolutely.
Thanks for joining us! Because you've listened to this whole episode, we assume you were entertained – or at the very least learned something new. If so, leave us a review on Apple Podcasts or Spotify. Have a topic you'd like discussed in a future episode? Drop us a line in the comments section or send us a message on social media. If you're ready to take your practice ownership dreams into your own hands, be sure to visit get-provide-dot-com to pre-qualify and browse our practice marketplace, or check out our news page for more helpful resources.
The Path To Owning It is brought to you by the team at Provide.
And it's produced by Podcamp Media, branded podcast production for businesses. Podcampmedia.com. Producer Dusty Weis. Editor Emily Kaysinger.
For Provide, I'm Corey Brown. Thanks for being on the journey with us.
Provide, Inc. is a wholly owned subsidiary of Fifth Third Bank, National Association. All opinions expressed by the participant are solely their current opinions and do not reflect the opinions of Provide, its affiliates, or Fifth Third Bank. The participant's opinions are based on information they consider reliable, but neither Provide, its affiliates nor Fifth Third Bank warrant its completeness or accuracy and should not be relied upon as such. This content is for informational purposes and does not constitute the rendering of legal, accounting, tax, or investment advice, or other professional services by Provide or any of its affiliates. Please consult with appropriate professionals related to your individual circumstances. All lending is subject to review and approval.
Expert tools of the trade
Get the financial tools you need to build the practice of your dreams (you've got this!).
Pursue an ownership journey with Provide
Get qualified for our veterinar loan products in as few as two minutes
Pre-qualify
Find the right practice for you
View thousands of active listings from top brokers for veterinary hospitals across the country.
Browse listings